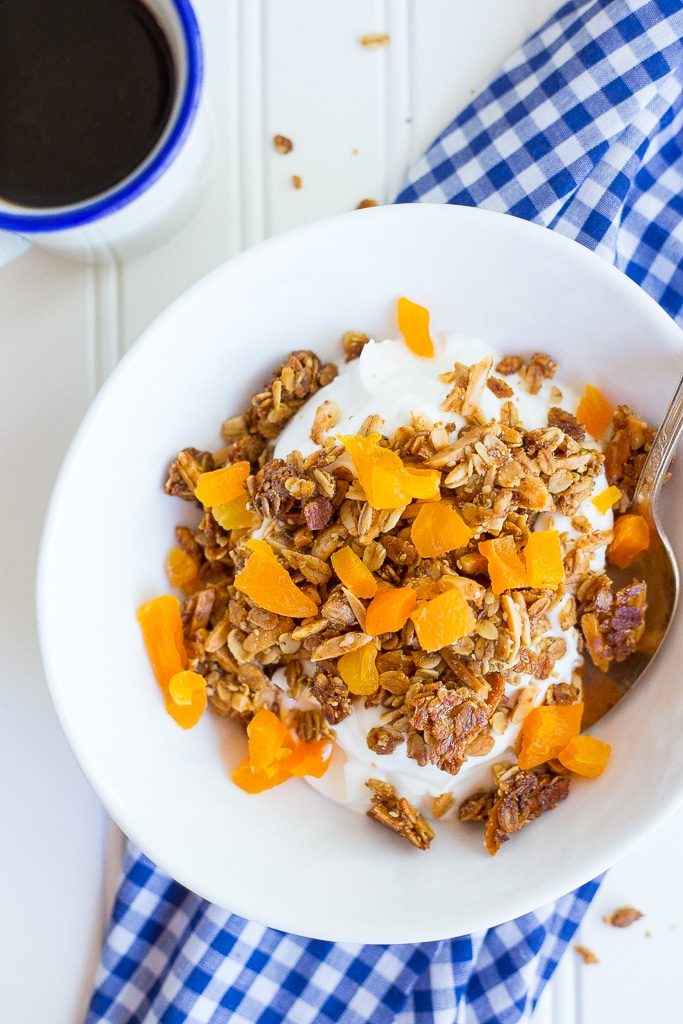 Sorry I was away last week! With all the baby planning, finishing up of a few freelance projects and trying to get as much time in with the husband before the new addition arrives, I just haven't had as much time as I would like.

Not to mention that it's been like 115 degrees here the past few days and I barely have enough energy to leave the house. I've been sitting inside in the perfect 72 degrees AC and eating as much watermelon as I can!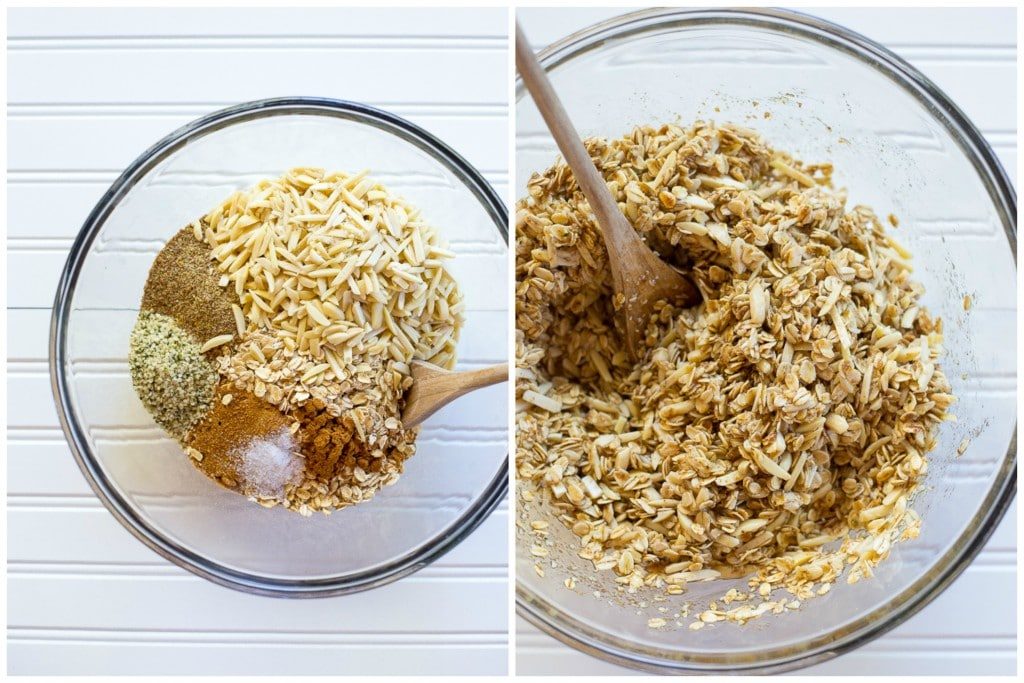 I have a few go-to breakfasts, but lately I haven't even been wanting to turn the stove on to make my morning eggs. So, it's been all about the granola and yogurt. Making the granola does take the use of the oven, but once this big batch is all baked up, you just need to throw a handful into some yogurt or milk in the morning and you are good to go. I even caught my husband snacking on it as a post dinner treat!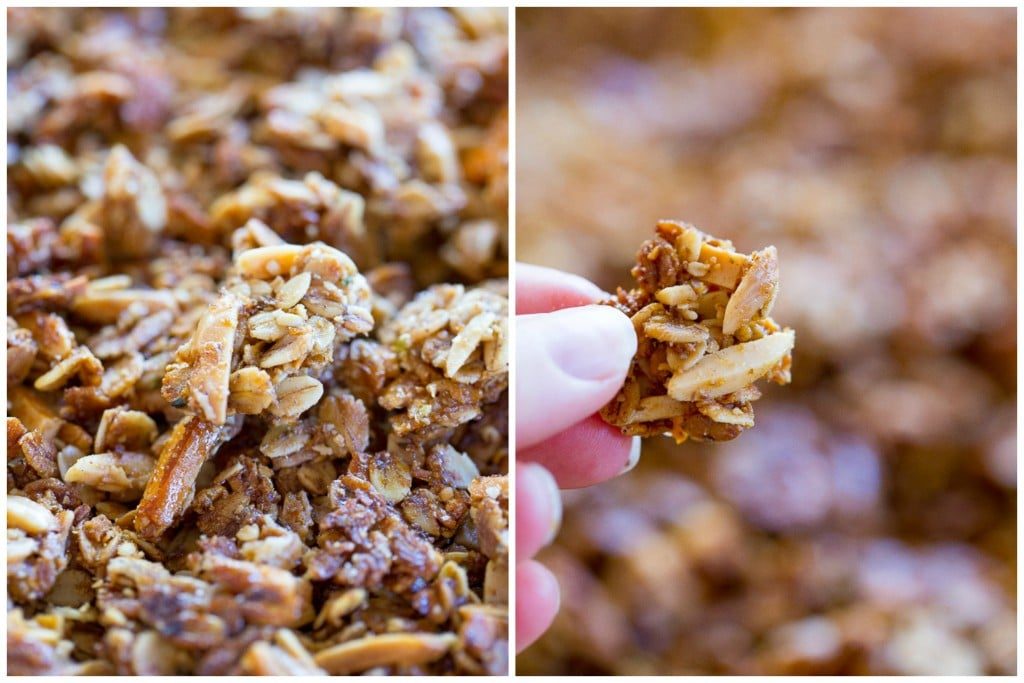 I'm pretty sure it's a fact that most people prefer their granola to be super clustery and this granola definitely delivers on that front! The secret is to not stir the granola at all while it's baking, let it cool on the counter for a bit after it's baked and then you will be able to break it apart with your hands into whatever size clusters you like. In my opinion, the bigger the better!
Print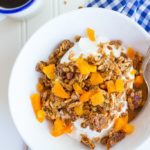 Clustery Granola with Almonds & Dried Apricots
---
Total Time:

1 hour

Yield:

8

-

1

0

1

x
3 cups

old fashioned oats, gluten free certified if necessasry

1 1/2 cups

slivered almonds

1 tablespoon

coconut sugar

1 1/2 tablespoons

hemp hearts

2 tablespoons

ground flax

1/2 teaspoon

ground cinnamon

1/4 teaspoon

salt

3 tablespoons

melted coconut oil

1/2 cup

pure maple syrup

1 1/2 cups

chopped dried apricots (you could also a different dried fruit if you like, dried blueberries would work really well)
---
Instructions
Pre-heat oven to 325 degrees Fahrenheit. To a large mixing bowl add the oats, almonds, coconut sugar, hemp hearts, flax, cinnamon and salt. Mix and set aside.
Heat a small saucepan over medium heat and add the coconut oil and maple syrup. Stir together and cook until just heated, 2-3 minutes.
Pour the wet mixture into the dry mixture and stir until all ingredients are equal combined. Line a large rimmed baking sheet with parchment paper and dump the granola mixture on. Use your hands to press out granola in an even layer.
Bake granola for 40-50 minutes, until edges are just starting to brown. DO NOT STIR GRANOLA AT ALL WHILE BAKING! This will make it so the granola bakes together and creates lots of delicious chunks!
Once granola is finished baking, remove the pan from the oven and let cool for about 20 minutes. once cooled, use your hands to break the granola up into whatever size chunks you desire. Lastly, add the dried apricot and store in an airtight container at room temperature for 1-2 weeks.
Prep Time:

10 mins

Cook Time:

50 mins

Category:

Breakfast, Gluten Free, Vegan