All ideas, recipes, & opinions are entirely my own however, this is a sponsored post on behalf of wholesome brands, Vans Simply Delicious® & Wallaby® Organic.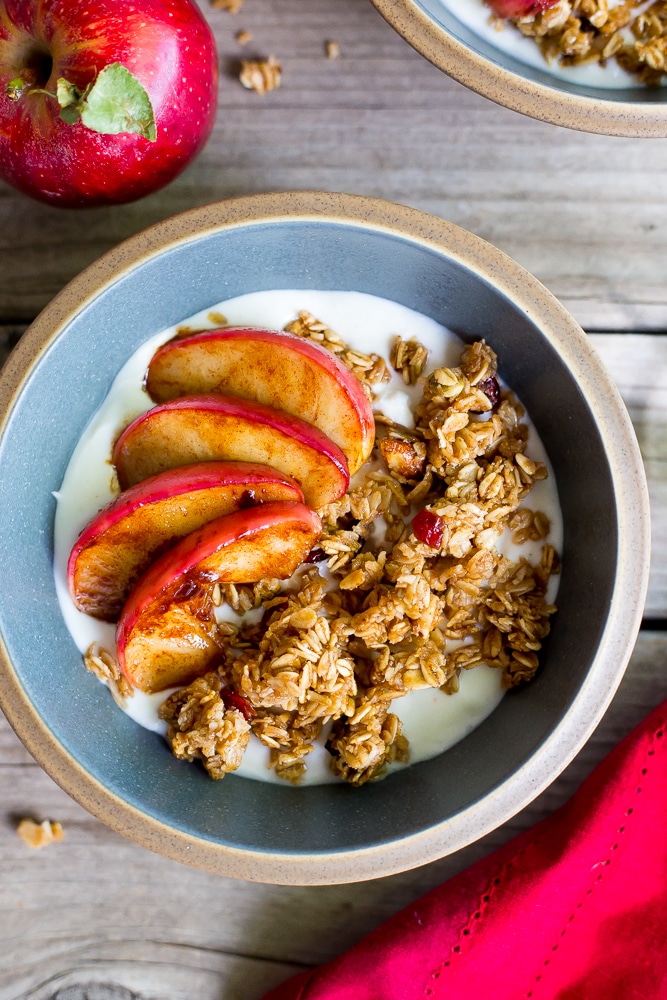 I go to the grocery store a lot.  I know it stresses some people out to be in a busy grocery store, but I love it!  When I had Elijah, I was a little scared that my grocery store shopping days were over.   The grocery store I usually went to was small, overcrowded and very loud.  I started to get stressed out just thinking about bringing a baby there. After a few weeks of not going out at all and being completely stir crazy.  I decided to venture out to Target.  And, it turned out not to be scary at all!  Elijah would either fall asleep immediately or just look really peaceful in his stroller as I walked through all the aisles.  Not only could I buy him diapers and cute outfits, but I could also buy all my groceries there too, which was a huge lifesaver!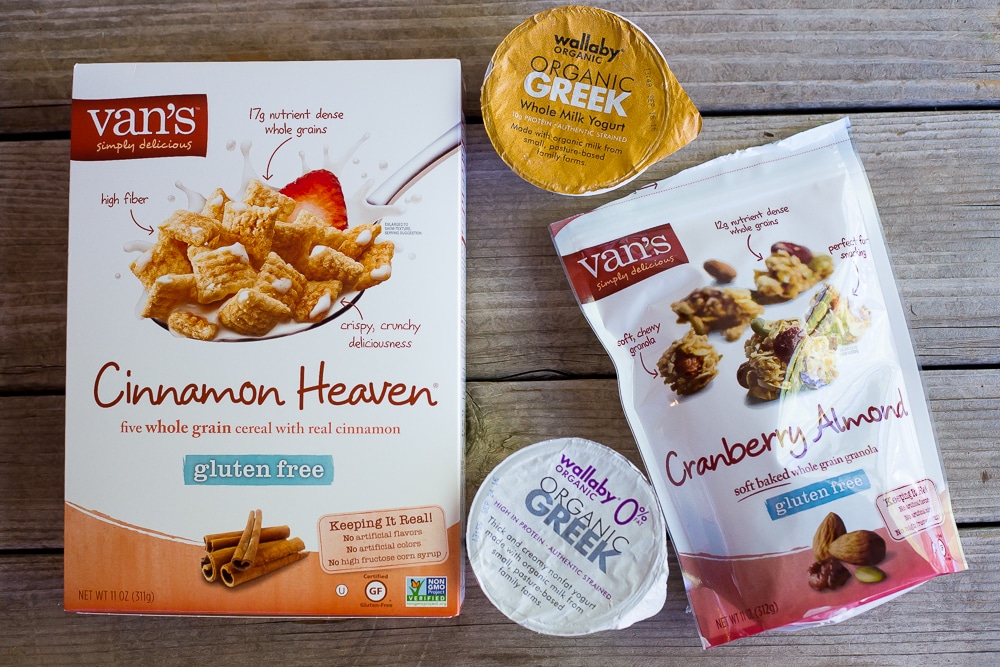 A few of the groceries that became regulars in my cart were these Van's cereals and granola and Wallaby Greek yogurts.  #liveconsciouseatdelicious I immediately loved that they are organic, non-GMO and gluten free, and I was even more in love when I discovered how many delicious flavors they have of each.  These days, with a 7 week old, quick breakfasts are even more important to my lifestyle.  When I'm really in a hurry, between feedings and crying, I go for the Cinnamon Heaven cereal with almond milk and it's so good!  But, when I have an extra few minutes I love to make this Easy Apple Crisp Breakfast Bowl.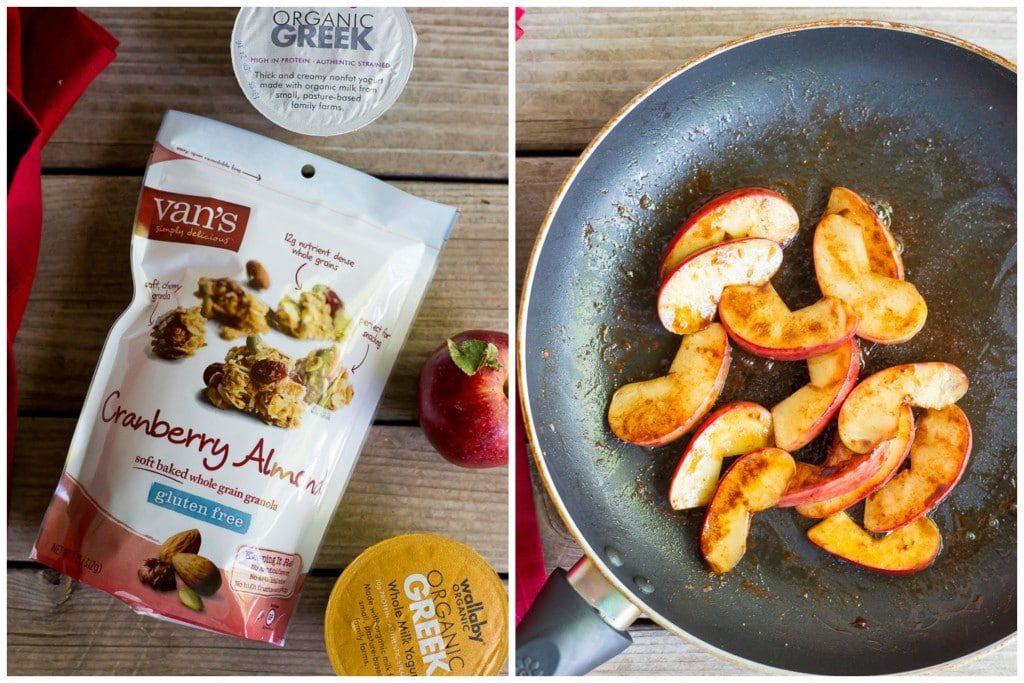 It's now September so it's time for some seasonal comfort food with one of my fall favorites: apples!  These breakfast bowls only take about 10 minutes to make, but will taste exactly like an apple crisp that has been baking for 45 minutes.  And the best part is that you get to enjoy it for breakfast 🙂  For this wholesome breakfast bowl, I used Wallaby Vanilla Bean Greek Yogurt and Van's Cranberry Almond Granola.  I had never tried soft baked granola before and now it is my new favorite thing.  The crumble has always been my favorite part of an apple crisp and this Cranberry Almond version works perfectly.  The Greek Yogurt is thick and creamy and tastes just like that big scoop of vanilla ice cream you would top off your crisp with, but is much more nutritious and adds some great protein to the bowls. You can find both of these wholesome and nutritious products at Target to help fuel your fit lifestyle!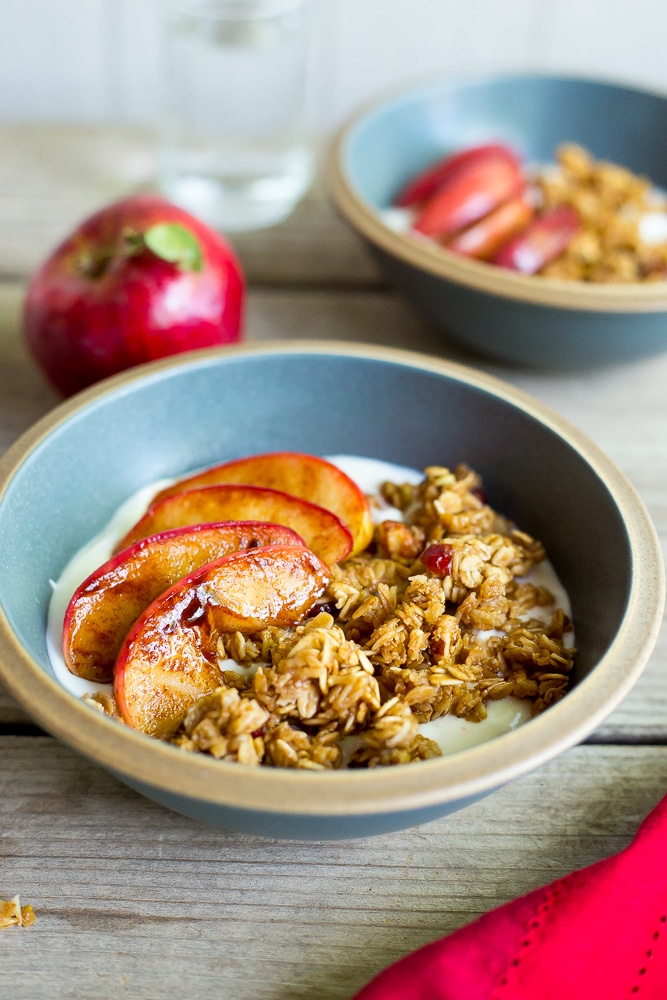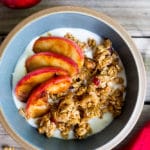 Easy Apple Crisp Breakfast Bowls
---
Total Time:

15 minutes

Yield:

4

1

x
1

large apple

1/2 tablespoon

butter

1 teaspoon

ground cinnamon

2 teaspoons

brown sugar

1

pinch salt

1 1/3 cup

Van's Cranberry Almond Granola

4

(5.3 ounce) containers Blended Vanilla Bean Greek Yogurt
---
Instructions
Core the apple and slice into thin slices. Heat a large pan over medium heat and add the butter, apple slices, cinnamon, salt and sugar. Cook apples until fork tender, 8-10 minutes, stirring occasionally.
Prepare the breakfast bowl: place the yogurt in the bottom of the bowl and top with 1/3 cup granola, and about 4 slices of apples. Enjoy!
Notes
Recipe makes 4 breakfast bowls, but can easily be adapted for more or less.
Prep Time:

5 mins

Cook Time:

10 mins

Category:

Breakfast, Gluten Free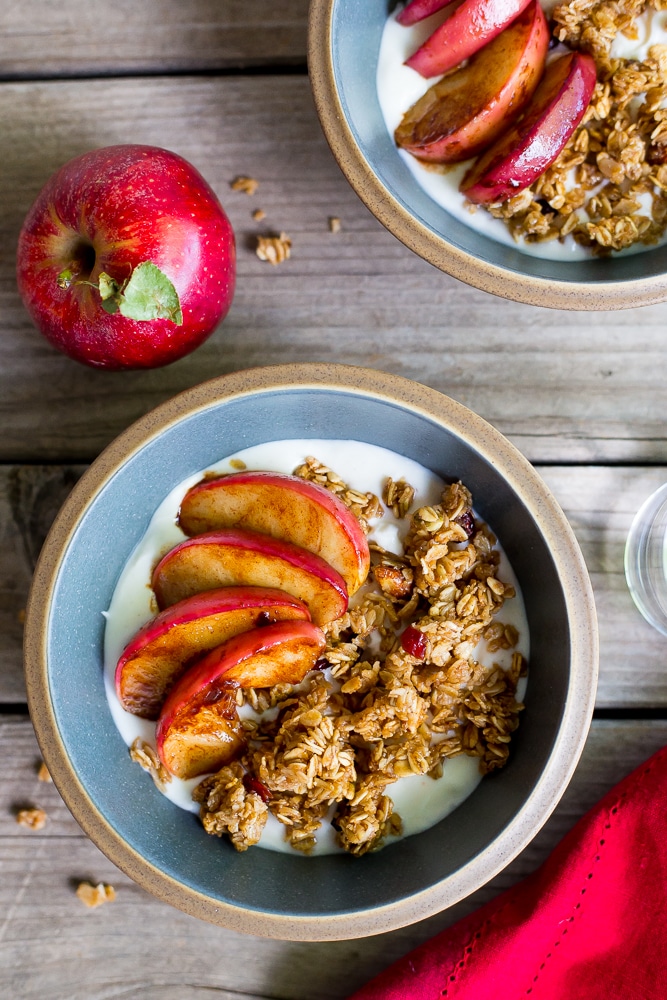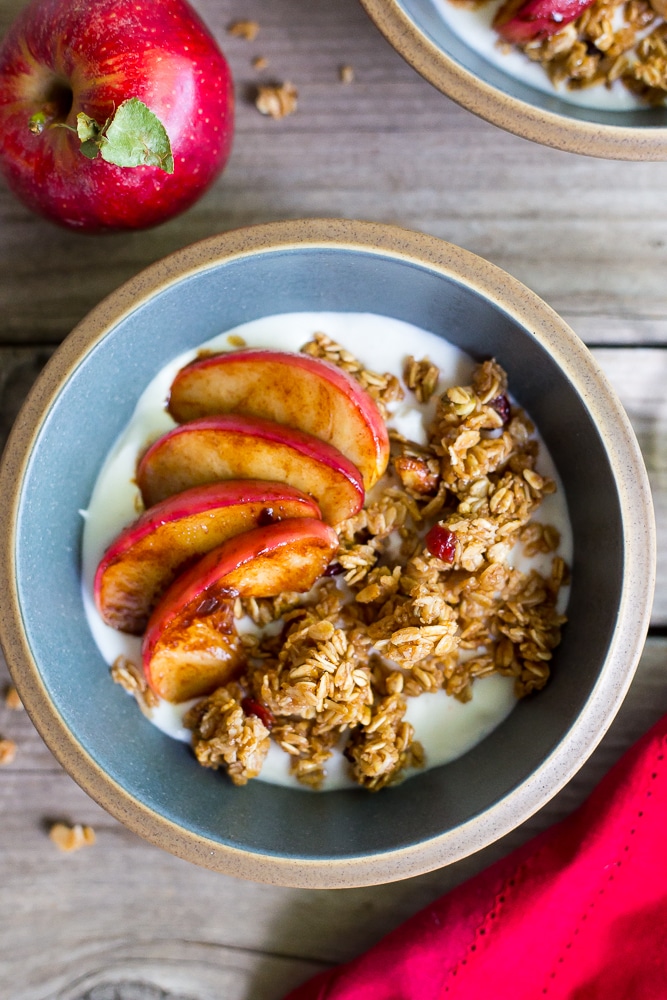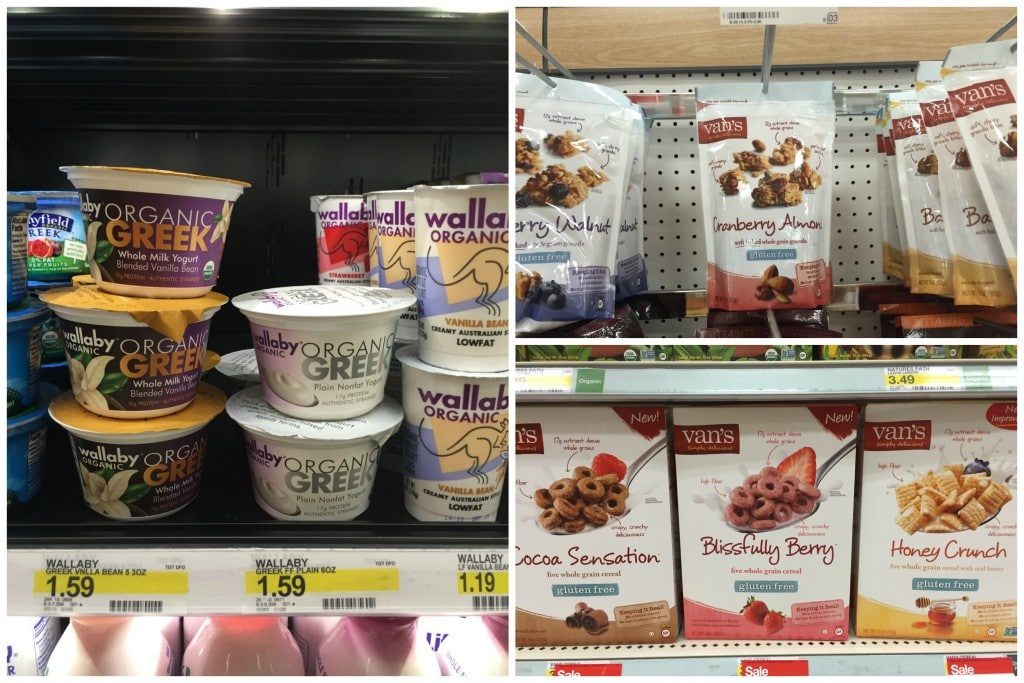 .
SaveSave