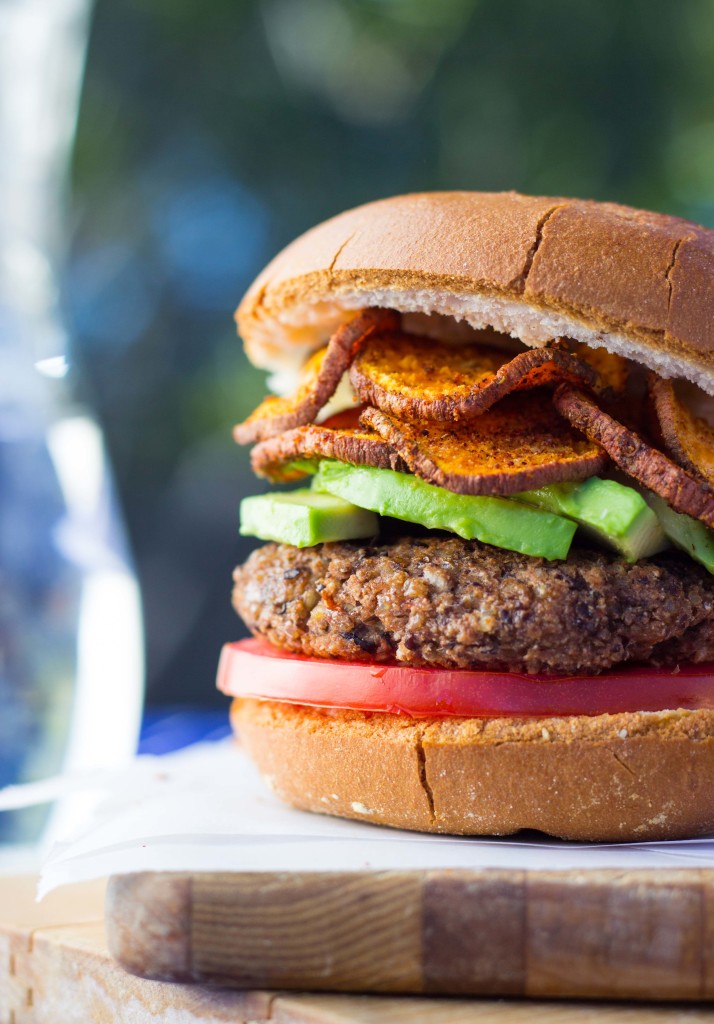 You guys!!  Today is a really special day, for three reasons.  First, it has been exactly one year since I hit publish and shared my very first recipe!  I had no idea what the heck I was doing, but I was pretty proud of my first recipe and photo.  Although, looking back, I'm not quite as proud of the photo anymore, haha!
But, you live and your learn and I feel like I have learned so much this year.  I first started She Likes Food because I came up with the crazy idea that I wanted to become a food stylist/photographer.  I contacted a local food stylist, named Kim Krejca, was so nice and helpful and told me I should start a food blog to gain some experience.  I have always loved cooking and photography, so it seemed like the perfect thing to do.
I know that some people probably thought I was a little crazy when I told them of my new-found career goals and I honestly don't blame them.  I still feel a little bit crazy when I tell people I have a food blog, but it is the most satisfying and creative project I've ever done.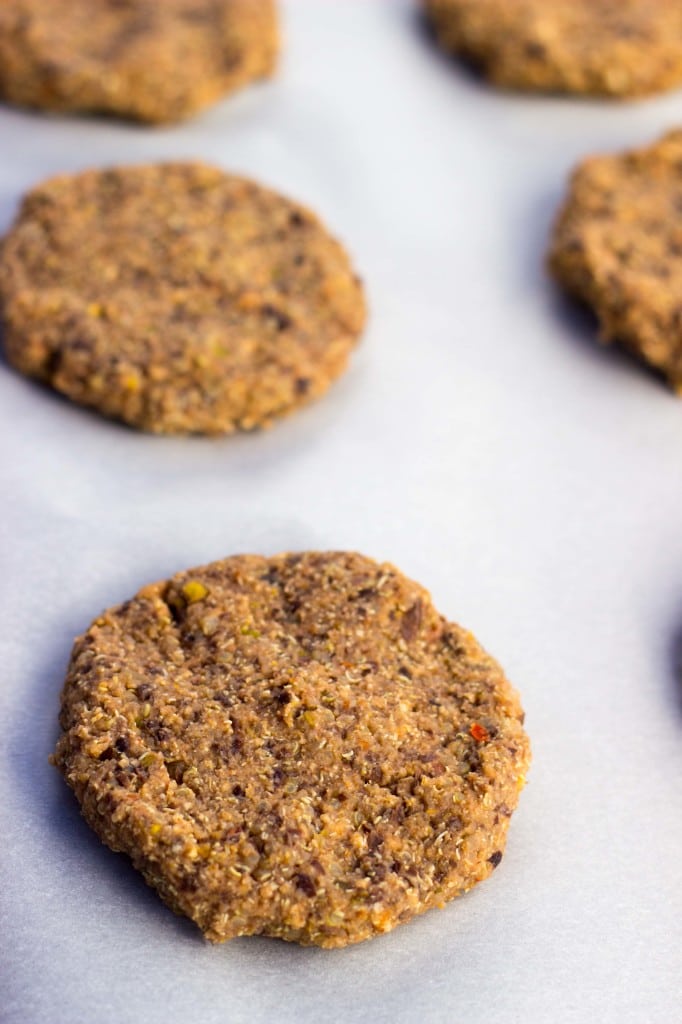 I've met so many supportive blogging friends (you all know who you are!), I've developed recipes for some of my favorite brands (Chobani and Bob's Red Mill), I've greatly improved my recipe development skills as well as my food photography and styling skills, and I've also recently began contributing recipes and photographs to a gluten free magazine (more on that soon!).  I'm really excited to see what this next year brings!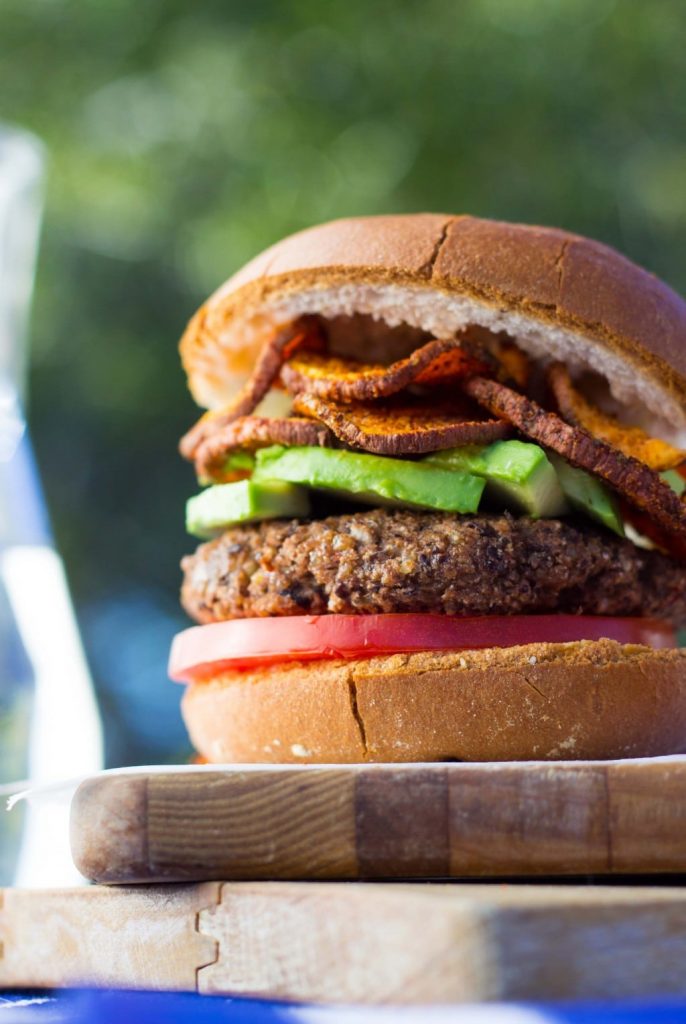 The second reason this post is special is because I'm sharing these awesome Easy Vegan Black Bean Burgers with you!  And you know what makes them even more awesome??!  I've piled them high with my Baked BBQ Sweet Potato Chips and creamy slices of avocado!  I have a veggie burger obsession and the only cure is more veggie burgers!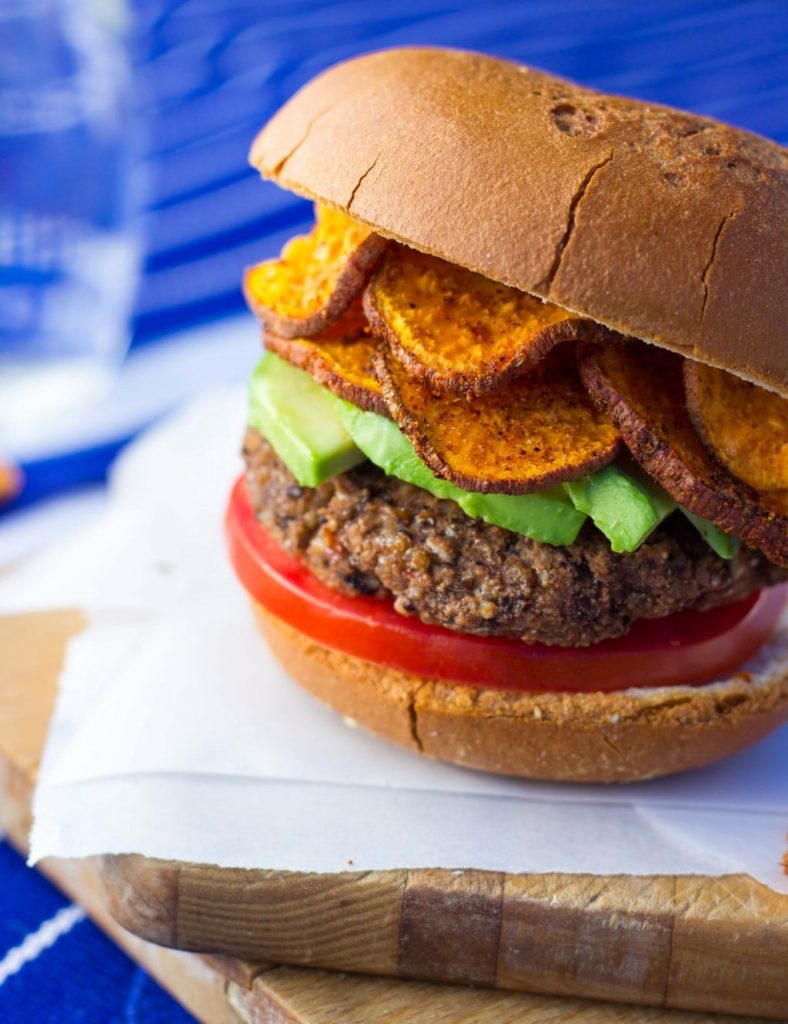 I really want to thank everyone who has supported me and this blog!  I really wouldn't still be doing this if it weren't for all the nice comments I get from you guys, they really do make my day, especially when I'm feeling burnt out or like I'm not doing enough.  So, I want to say a huge THANK YOU to everyone who has been a part of this blog, whether it has been since the beginning or even if this is your first visit!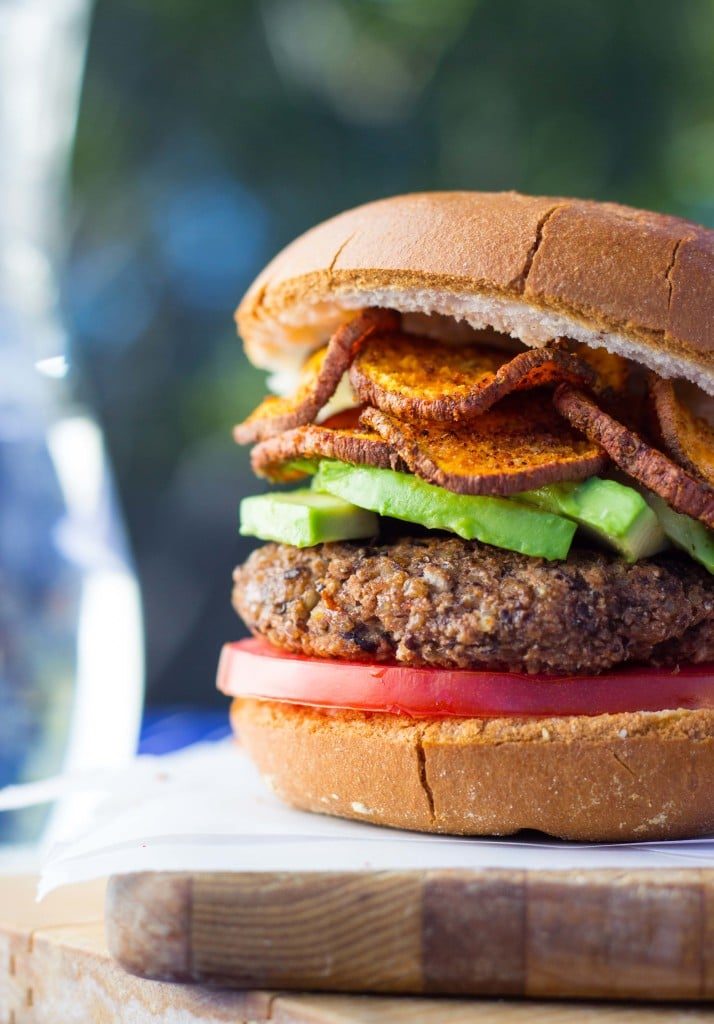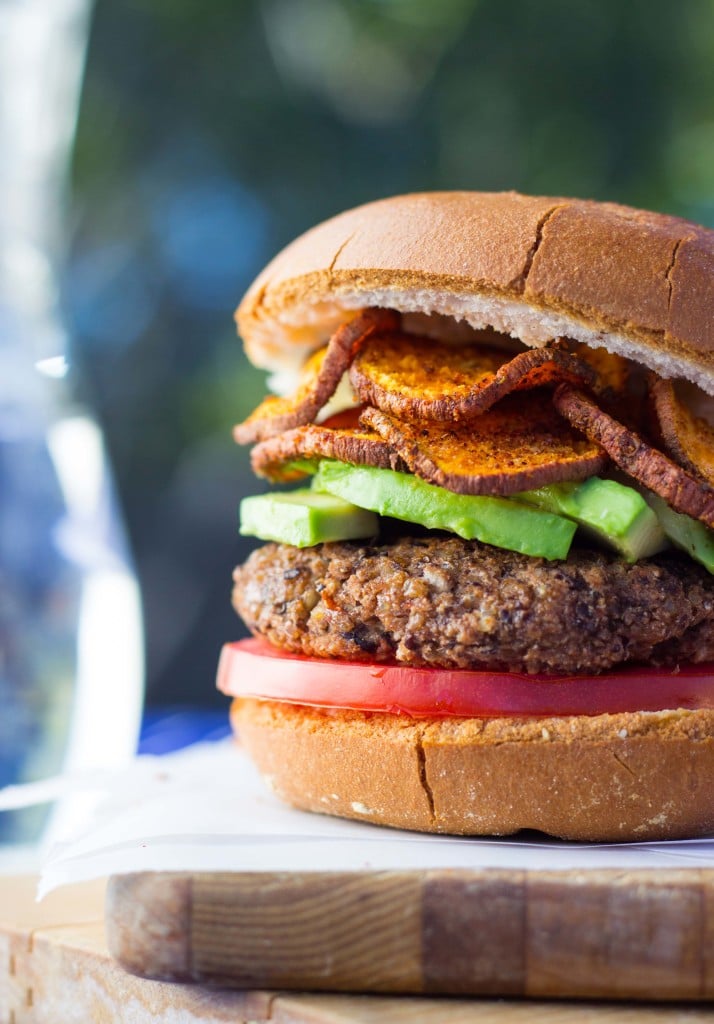 *Giveaway is no longer going on*
Print
Easy Vegan Black Bean Burgers
---
Prep Time:

30 mins

Cook Time:

5 mins

Total Time:

35 minutes

Yield:

6

1

x
Category:

Entree, Sandwich, Gluten Free, Vegan
Ingredients
1 1/2 cups

cooked quinoa

1

–

15

ounce can black beans, rinsed and drained (or about

1 1/2 cups

)

1 teaspoon

ground cumin

1 teaspoon

paprika

1 teaspoon

garlic powder

1 teaspoon

onion powder

1/2 teaspoons

salt

1/4 cup

+

1 tablespoon

chunky salsa

1/4 cup

+

2 tablespoons

breadcrumbs, divided gluten free if necessary
Olive oil, for browning burgers

6

hamburger buns, gluten free if necessary
Optional toppings include. Baked BBQ Sweet Potato Chips, avocado, tomato, mayo, lettuce, onion
---
Instructions
Add all ingredients plus 1/4 cup of the bread crumbs to a food processor. Process for 45-60 seconds, until all ingredients are blended together, but still a little bit chunky. Transfer mixture to a medium sized bowl and refrigerate for about ten minutes. Remove from the refrigerator and stir in the remaining 2 tablespoons of bread crumbs. Form mixture into patties. You will get about 6 patties, depending on the size you make them. Line a large sheet pan with parchment paper and place black bean burgers on. Refrigerator for about 20 minutes.
Heat a large pan over medium heat and coat the bottom with olive oil. Cook the burgers for about 3-5 minutes on each side, until crisp and heated through. Top with your favorite burger toppings and enjoy!
Cheeto can't believe it is almost Christmas!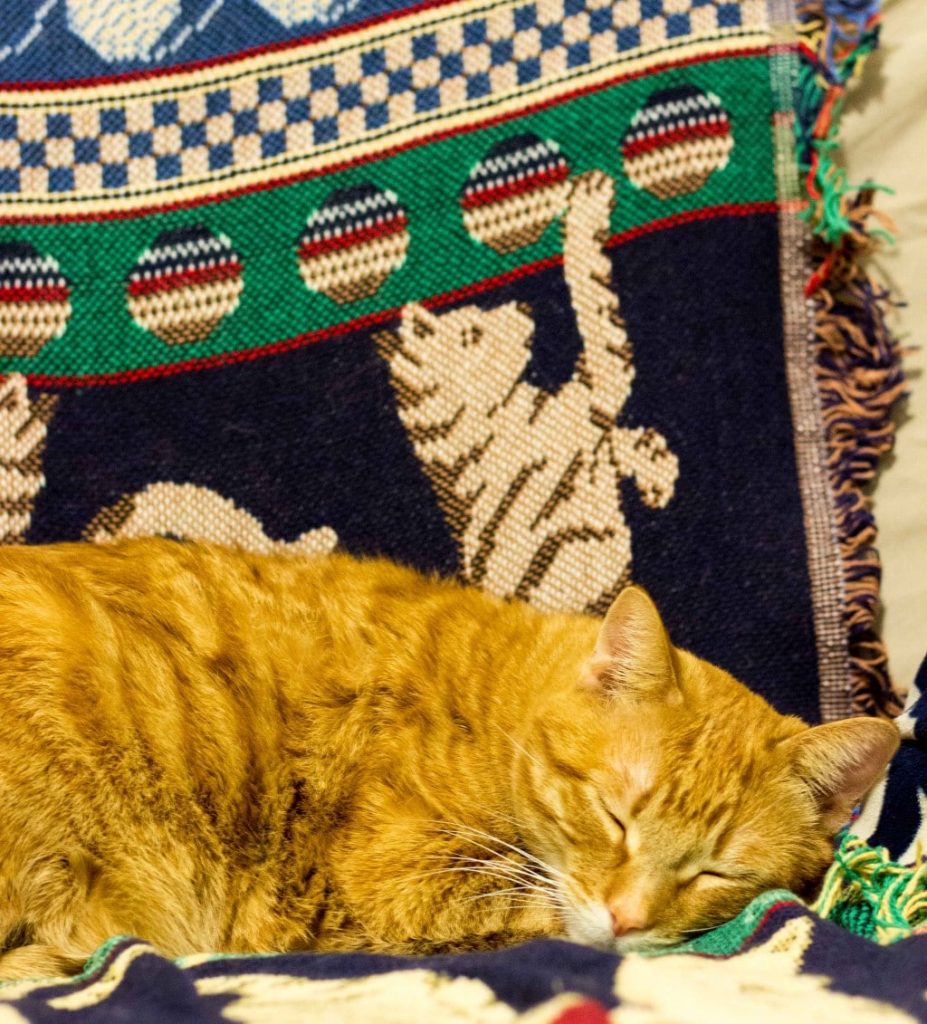 SaveSave
SaveSave