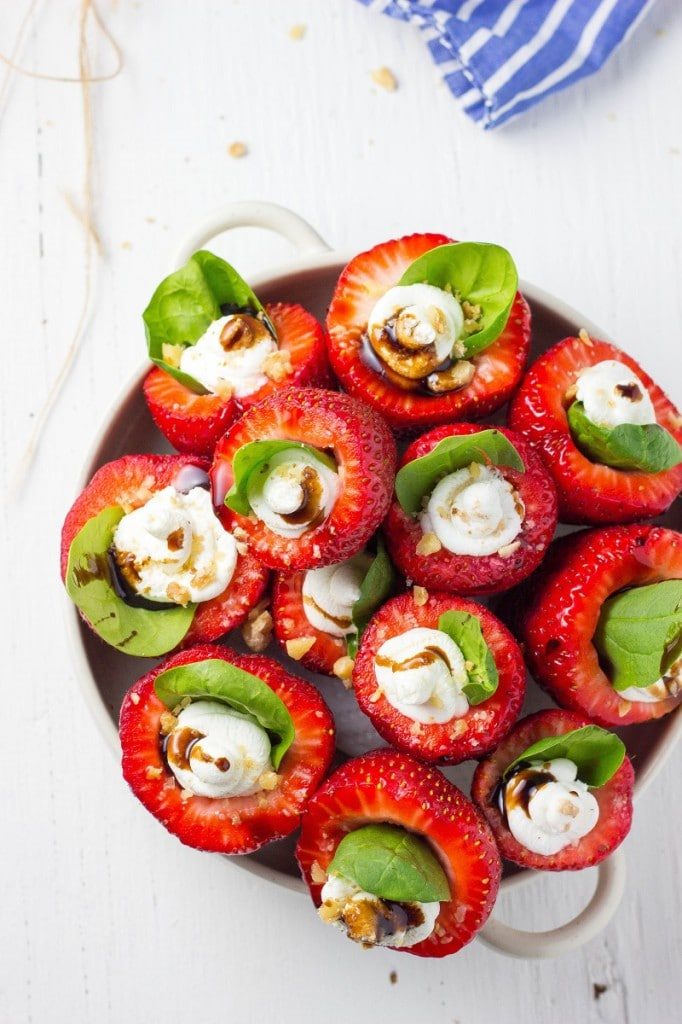 Sometimes I come up with a recipe idea and I think about it so long and try to picture in my head how it will look and taste. On some occasions it tastes and looks nothing like I thought it would and I either scratch the idea or start all over. But other times I get lucky and the recipe not only tastes great but also looks exactly how it imagined it to look. This is one of those recipes for me!
Now, if you know me you know how much I love salads and I also have a very special soft spot for appetizers, so this dish is pretty much the best of both worlds! These Goat Cheese & Spinach Stuffed Strawberries with Candied Walnuts & Balsamic Glaze are inspired from a popular salad combination that includes all of these ingredients, but don't they just look cuter stuffed into these delicious strawberries?!
If I were on a cooking competition I might even refer to these as a deconstructed spinach, strawberry, and goat cheese salad 🙂 But thankfully that is not the case because I'm not sure how well I would do with Gordon Ramsey yelling at me that my scallops are raw or having to cook an entree using marshmallows, carrots, leftover mac n' cheese, and liver. But, oh how I love to watch those shows and see other people get yelled at!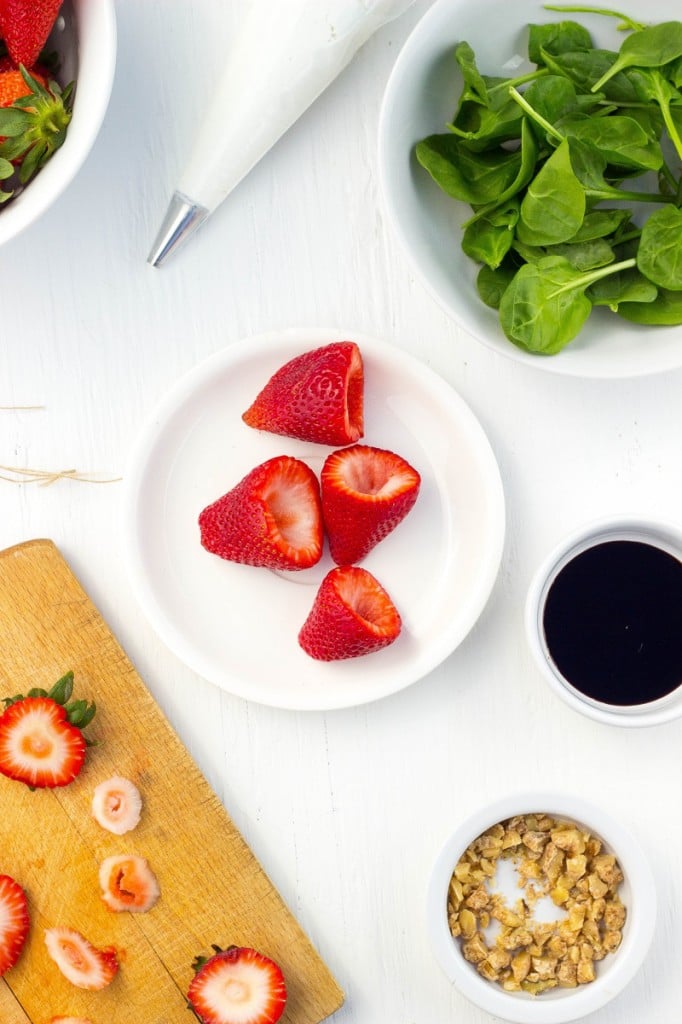 These stuffed strawberries might look kinda fancy but they are actually really easy to make! All you have to do is cut the top off of the strawberries, scoop out the middle, stick a small piece of baby spinach in and pipe in some goat cheese. Then sprinkle on some candied walnuts and drizzle with balsamic glaze. Because everything needs a little drizzle of balsamic glaze 🙂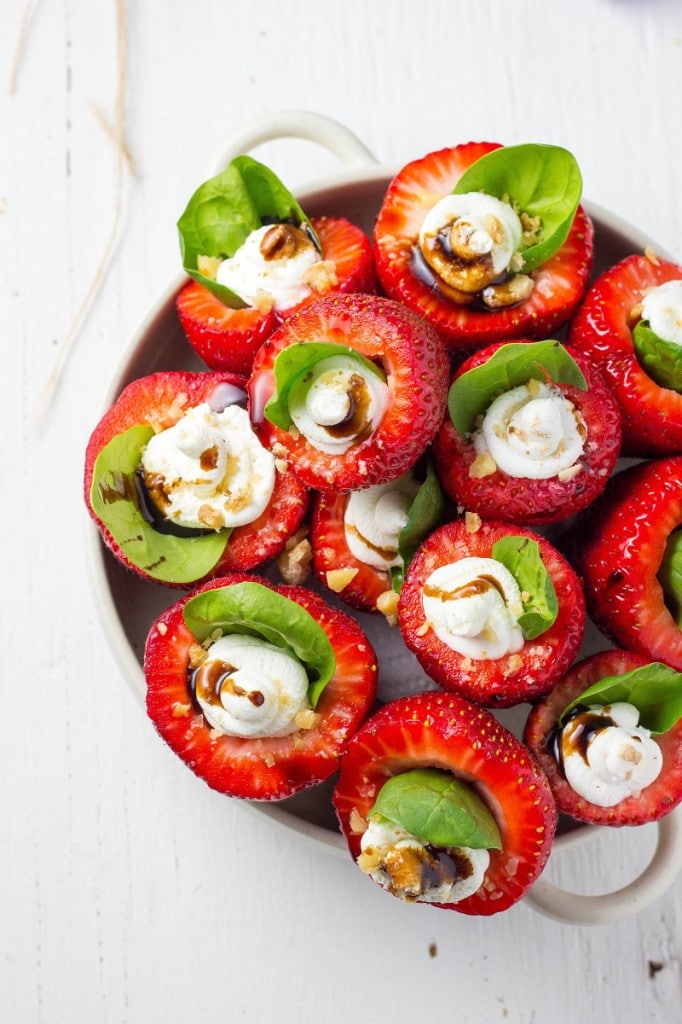 Print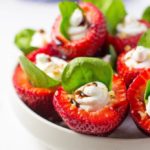 Goat Cheese & Spinach Stuffed Strawberries with Candied Walnuts & Balsamic Glaze
---
2

–

3

16 oz packages of strawberries

1

–

8

oz package of goat cheese, softened to room temperature*

1/2

bag of baby spinach

1/4 cup

balsamic glaze

1/3 cup

chopped candied walnuts or pecans
---
Instructions
Wash the strawberries and cut the green tops off. Take a small pairing knife and carefully cut the center out of each strawberry. If you want the strawberries to stand up on a plate you will also need to cut a small slice off the bottom of them.
Place the softened goat cheese into a plastic piping bag fitted with a #10 size tip. Place one small spinach leaf in the strawberry and then pipe a small amount of goat cheese in. Repeat until all strawberries are filled with 1 leaf of spinach and goat cheese. Then sprinkle strawberries with the chopped nuts and drizzle with balsamic glaze.
Notes
*To quickly soften goat cheese, fill a bowl with warm water and place goat cheese package into water for 5 minutes.
Prep Time:

30 mins

Category:

Appetizer, Gluten Free