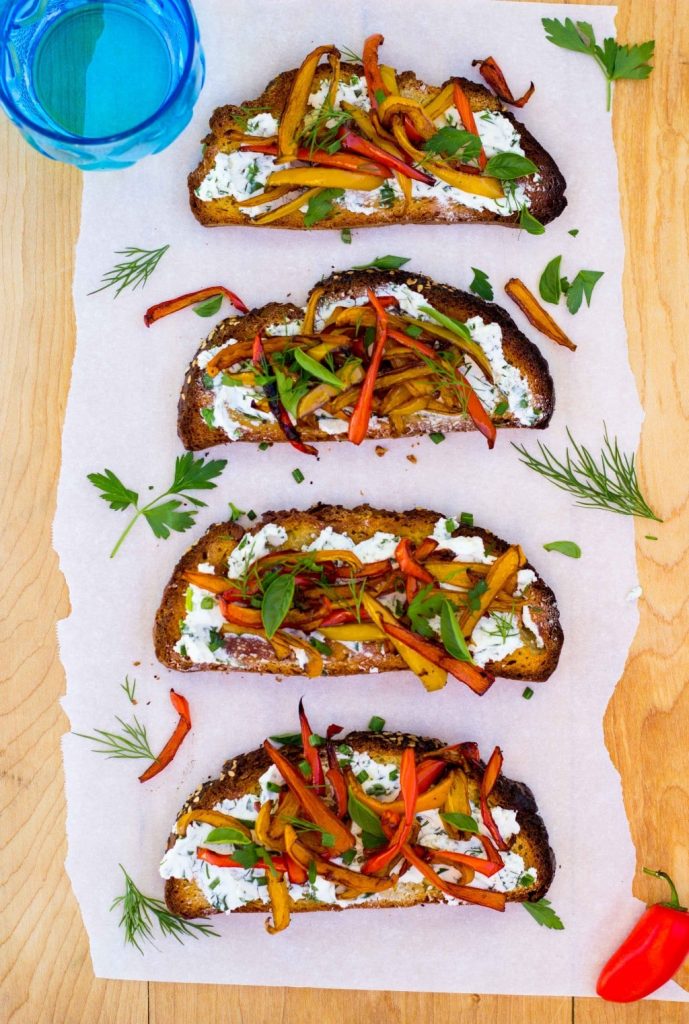 I always think it is funny when I see other food bloggers apologizing for posting a really easy recipe that doesn't require a ton of cooking and might not technically be considered a "recipe".
Fast and easy recipes that require little to no cooking are some of my favorites and I'm always looking for more ideas like that. As much as I love to cook, sometimes the less I have to cook the happier I am, especially after a long day at work. I also feel like the point of a food blog doesn't always need to be cooking complicated recipes. I think, at least I hope, that the point of a food blog is also to give people ideas. Ideas about foods they may have never tried before or ideas of ways to cook or present foods in new ways. Or maybe even just to present a recipe that makes someone's mouth water so much they just have to try it!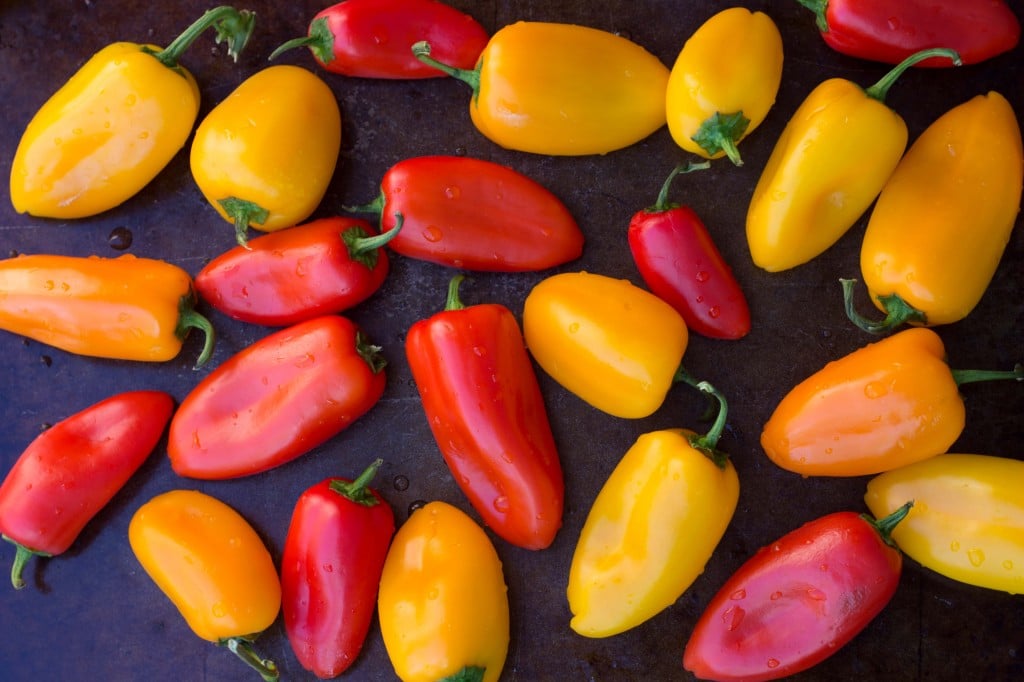 I know that this isn't a super complicated recipe and I also know that I'm not the first one to come up with the idea of herbed goat cheese and balsamic roasted peppers, but I'm pretty excited to share this recipe with you today and I'm not going to apologize for it! Have you seen these mini peppers at the grocery store?! I'm pretty obsessed with all things tiny and food is no exception! I've been known to buy baby vegetables just because I think they are adorable, which is exactly what I did with these baby eggplants! I don't even cook with eggplant very often, but I just had to have these!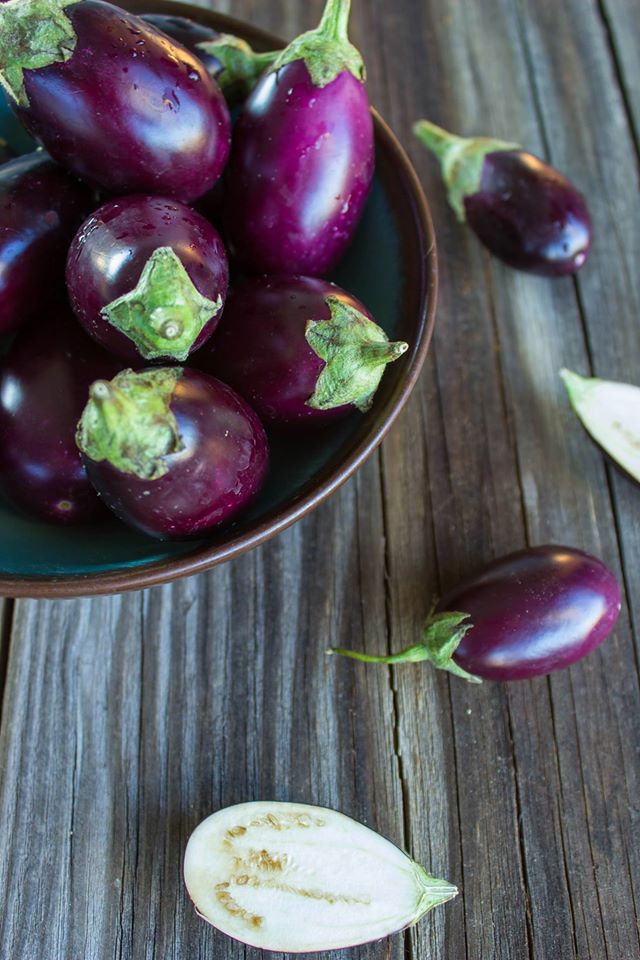 Now back to these cute little peppers! I've been eyeing these little sweet peppers in the grocery store for some time now and I've gone over about 100 recipes in my head, but I finally decided that the perfect use for them would be this simple toast recipe. Since I'm a huge lover of vinegar, I decided to thinly slice the peppers and roast them with balsamic vinegar, because you really can't go wrong when you roast something with balsamic!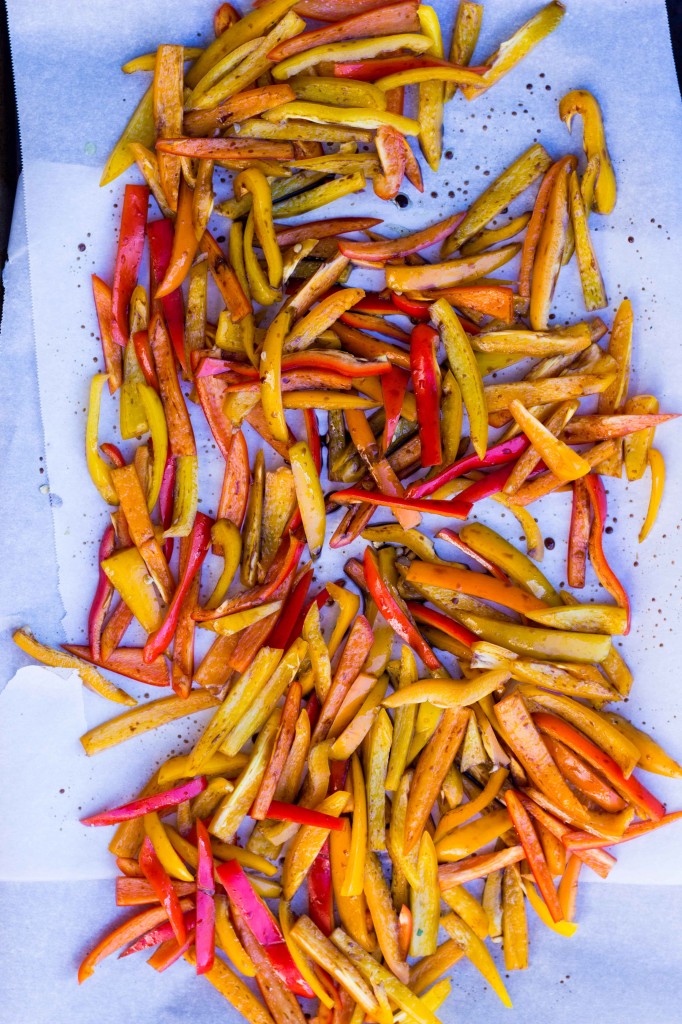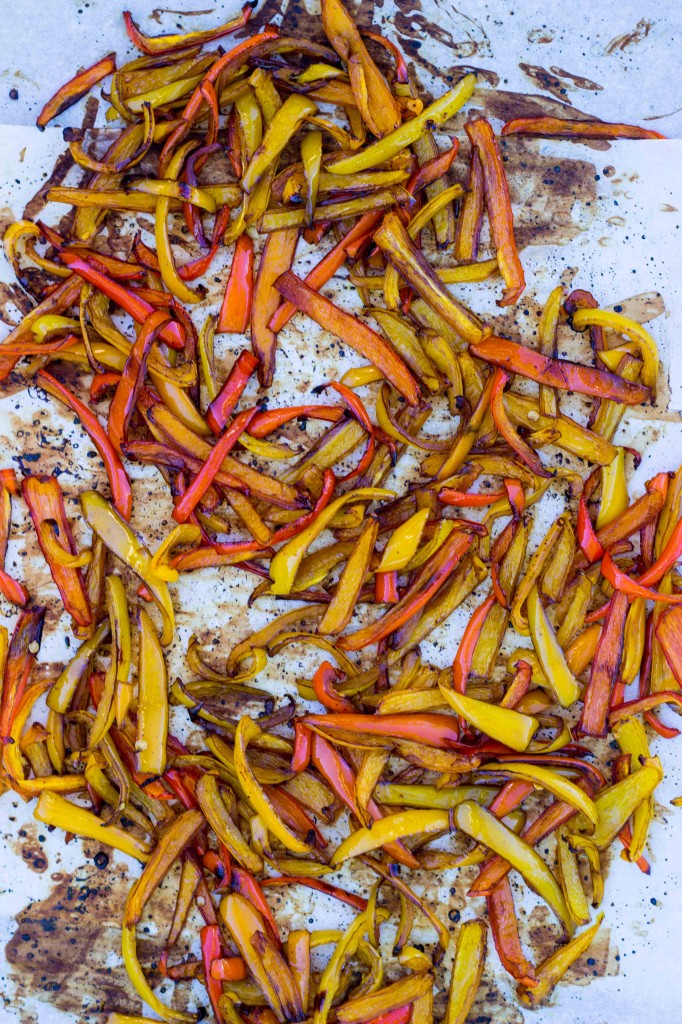 You also really can't go wrong when you slather goat cheese all over toasted bread, especially when that goat cheese is packed with delicious tasting fresh herbs! Fresh herbs are something that I really want to start growing more of in my garden because I always seem to buy a few for a recipe and then sometimes the leftovers go to waste. They can also be quite expensive for a tiny package of them. Unfortunately, at this time, the only herb that I grew for this goat cheese dip was the basil, but I am still very proud of that 🙂 Today has been a long and exhausting day at work, so instead of ramble on and on at you I'm going to go to bed and hopefully have pleasant dreams of miniature vegetables dancing around together.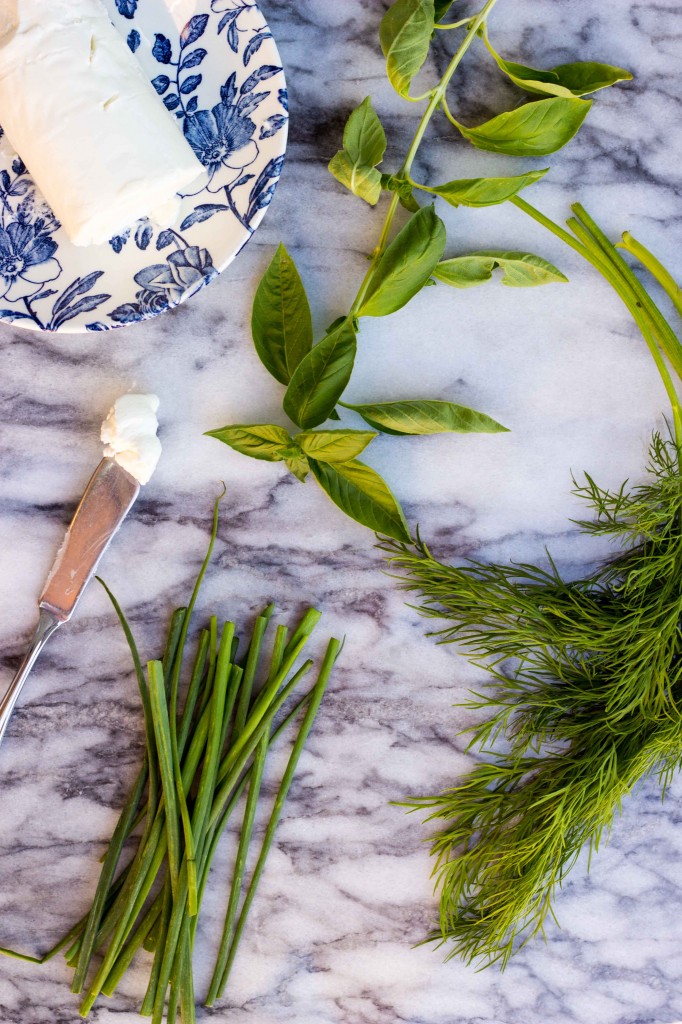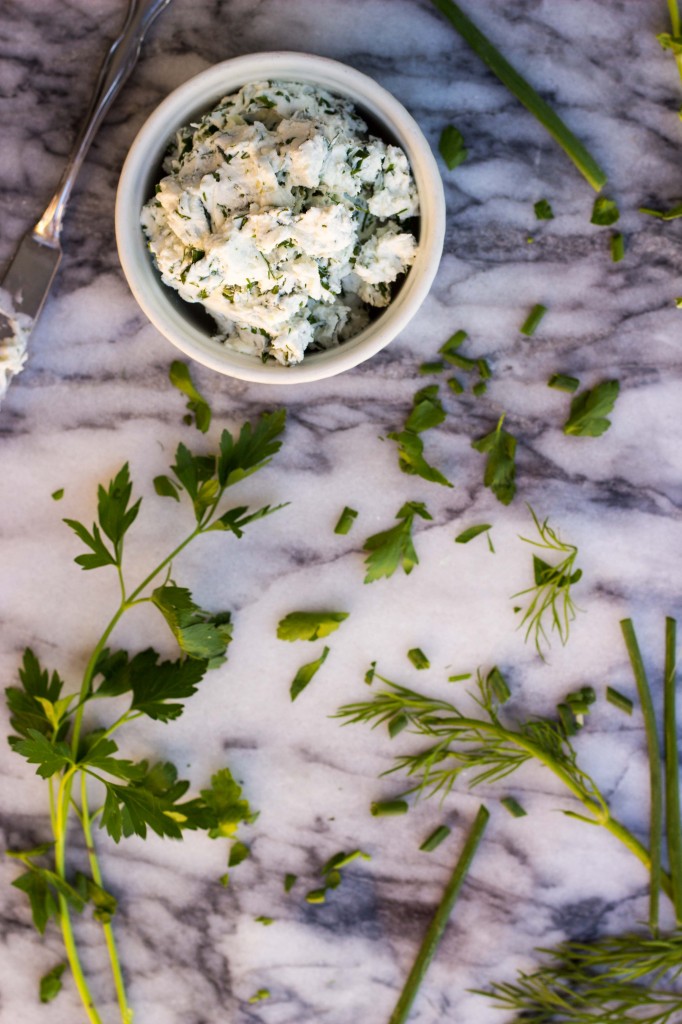 Print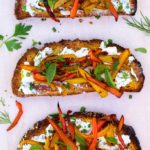 Herbed Goat Cheese Toasts with Balsamic Roasted Sweet Peppers
---
1

loaf of your favorite bread, gluten free or regular

1

clove garlic, peeled

16 ounce

bag of mini sweet peppers

1 1/2 teaspoons

olive oil

2 tablespoons

balsamic vinegar
salt
olive oil for drizzling on bread
Herbed Goat Cheese:
5 ounces

goat cheese, softened at room temperature

1 tablespoon

chives, chopped

1 tablespoon

Italian parsley, chopped

1 tablespoon

dill, chopped

1 tablespoon

basil, chopped

1/2 teaspoon

garlic, minced
pinch of salt
---
Instructions
In a small bowl, add all of the herbed goat cheese ingredients and mix together. Set aside.
Pre-heat the oven to 375 degrees F. Cut the bread into slices and drizzle with olive oil. Place the slices onto a large baking sheet and place in the oven for about 10 – 15 minutes, flipping once. After bread is toasted, rub one side with the raw clove of garlic.
Increase the oven temperature to 400 degrees F. Wash the peppers and cut them into thin slices. On a large baking sheet, lined with parchment paper, add the pepper slices, olive oil, balsamic vinegar, and a pinch of salt. Toss to coat and place into the oven. Roast for about 30 minutes, or until peppers are soft and caramelized.
Spread about 1 tablespoon of herbed goat cheese spread onto each slice of bread and top with balsamic roasted peppers.
Category:

Appetizer, Gluten Free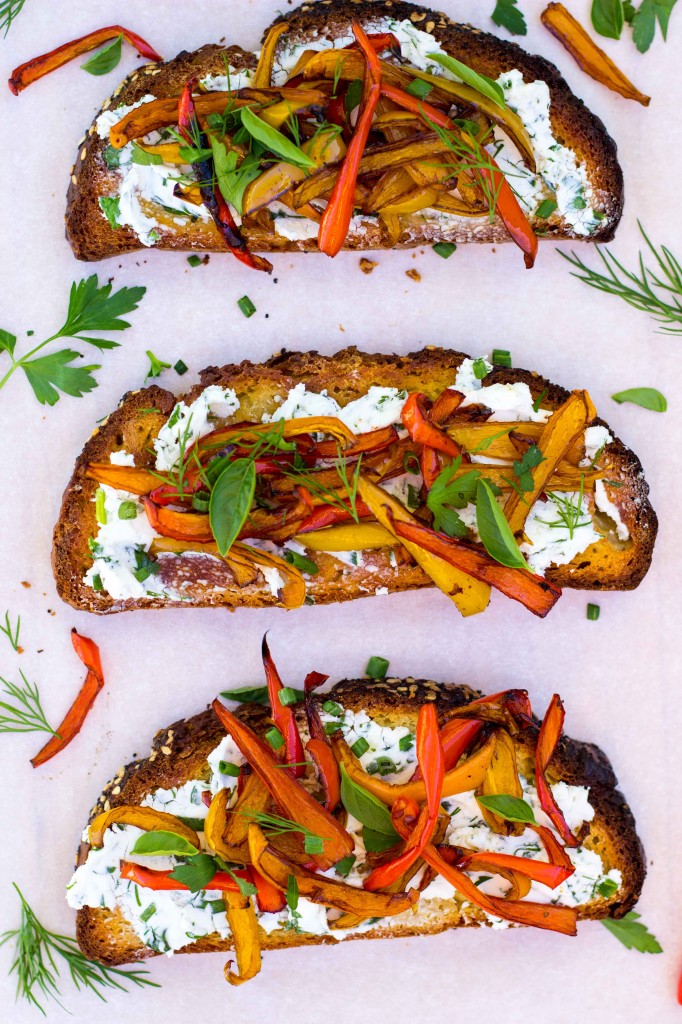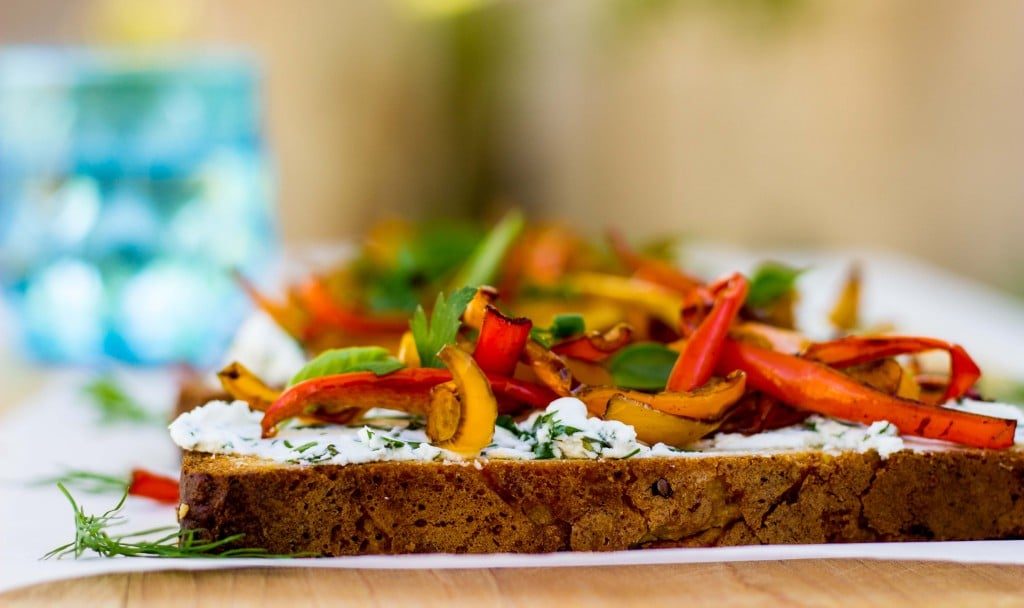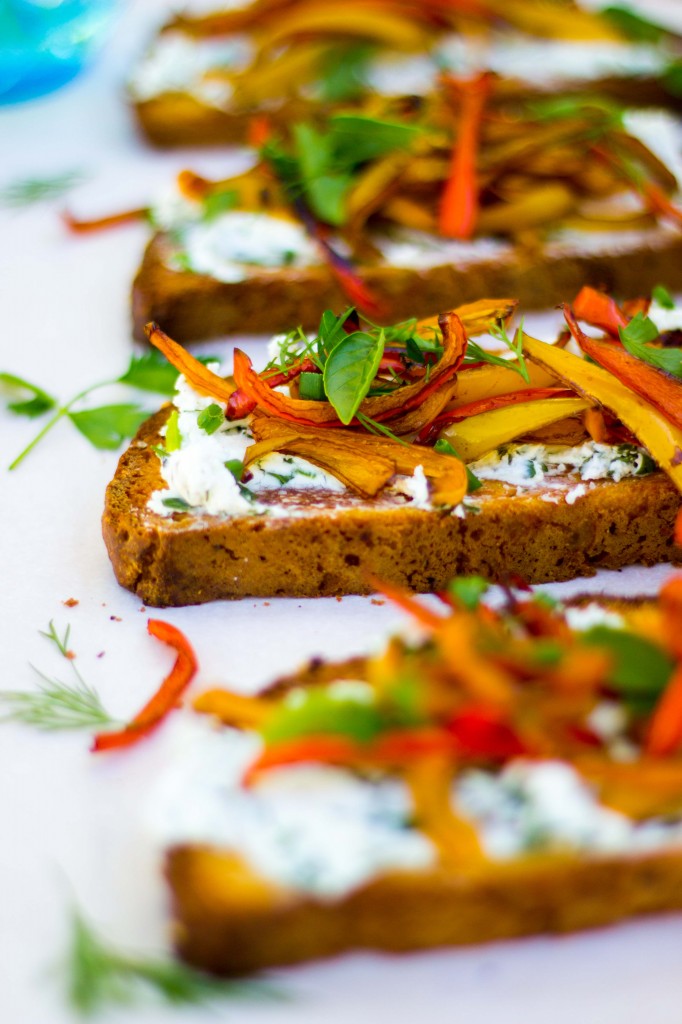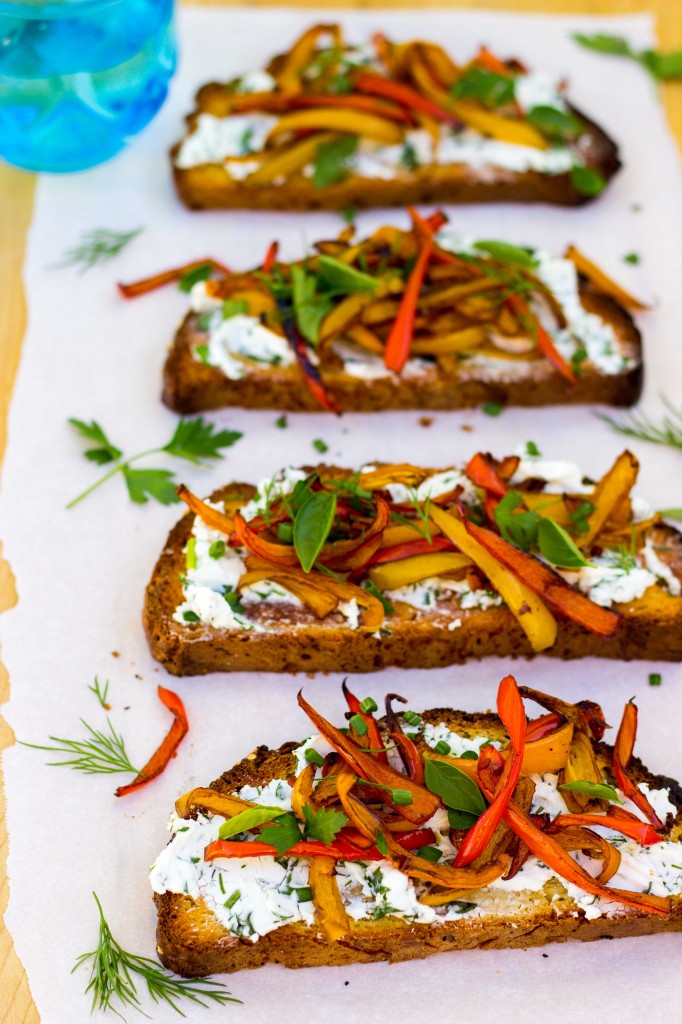 As you can see, Cheeto has also had a very long and exhausting day that I am sure was filled with lots of bird watching, eating, and napping!