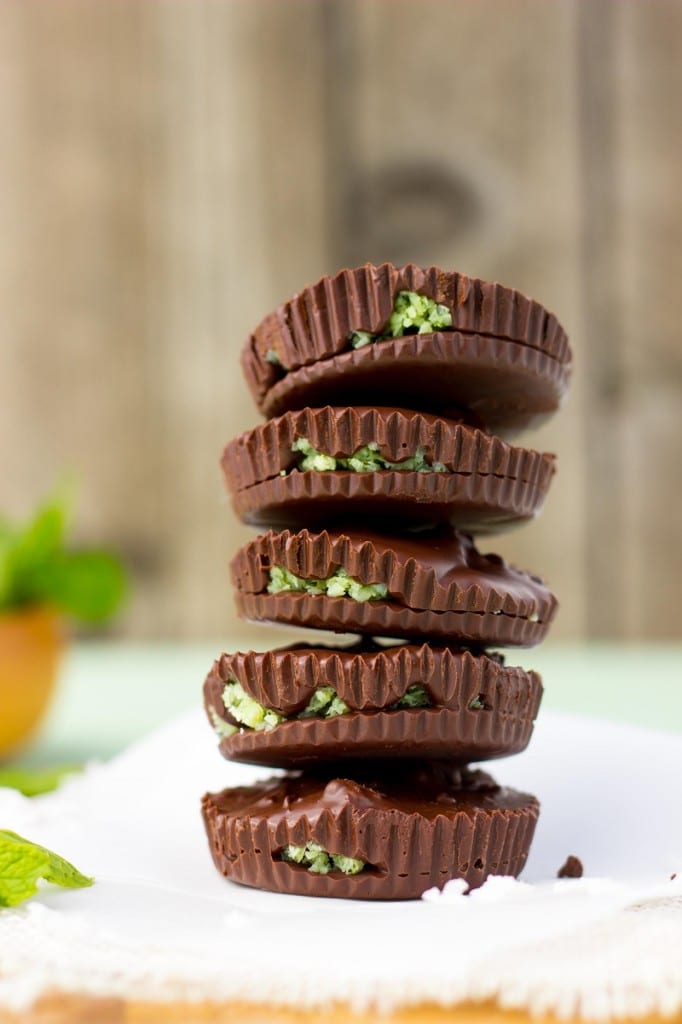 This last week has been really busy. But busy in a very good way! My mom came to visit for the week and we hadn't seen each other in over 2 years. The older I get the more I realize how important family is and how you should never go over 2 years without seeing them!
I took the week off of work and we did of a lot of hiking, eating good food, and lounging around. It was so great and much needed. My mom even helped me with one of my photography shoots!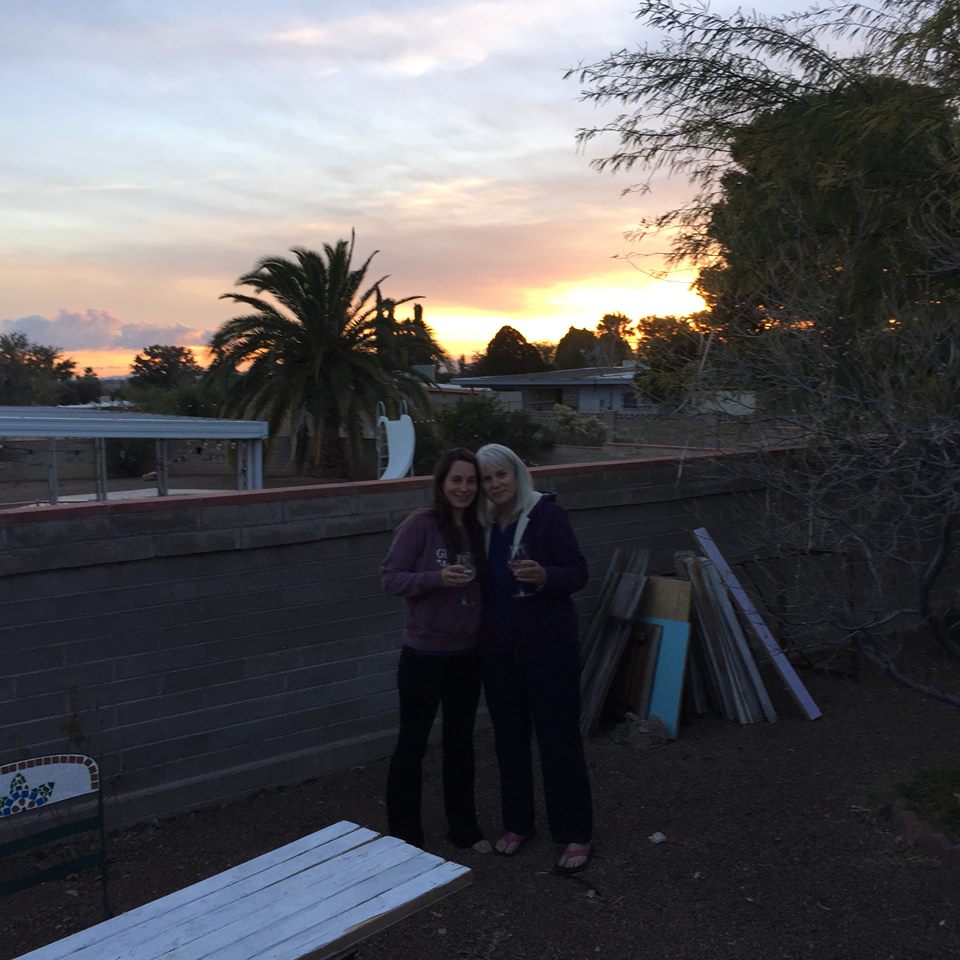 I've also been busy with a few side projects that are both very exciting and slightly scary, but I'm hoping they all turn out well and I can tell you about them soon! With working a full time job, working on the blog (what seems like 100 hours per week!), working on some side projects, and making time to have fun and hang out with family, I really need some quick dessert recipes that include chocolate!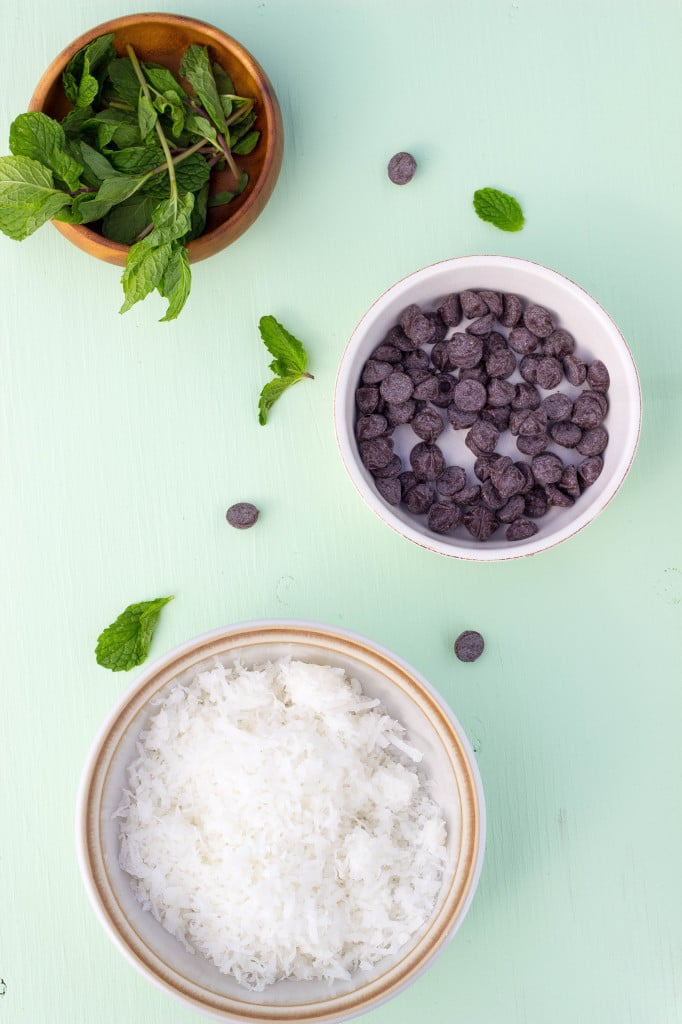 There are only 4 ingredients in these homemade peppermint patty cups and they are so easy to make. All you do is throw the coconut, mint, and coconut oil into a food processor for a few minutes, melt the chocolate, and then layer the peppermint patty cups. I was going to wait until St. Patrick's Day to share these because of their bright green color, but I just couldn't wait that long! I hope you enjoy these as much as I do 🙂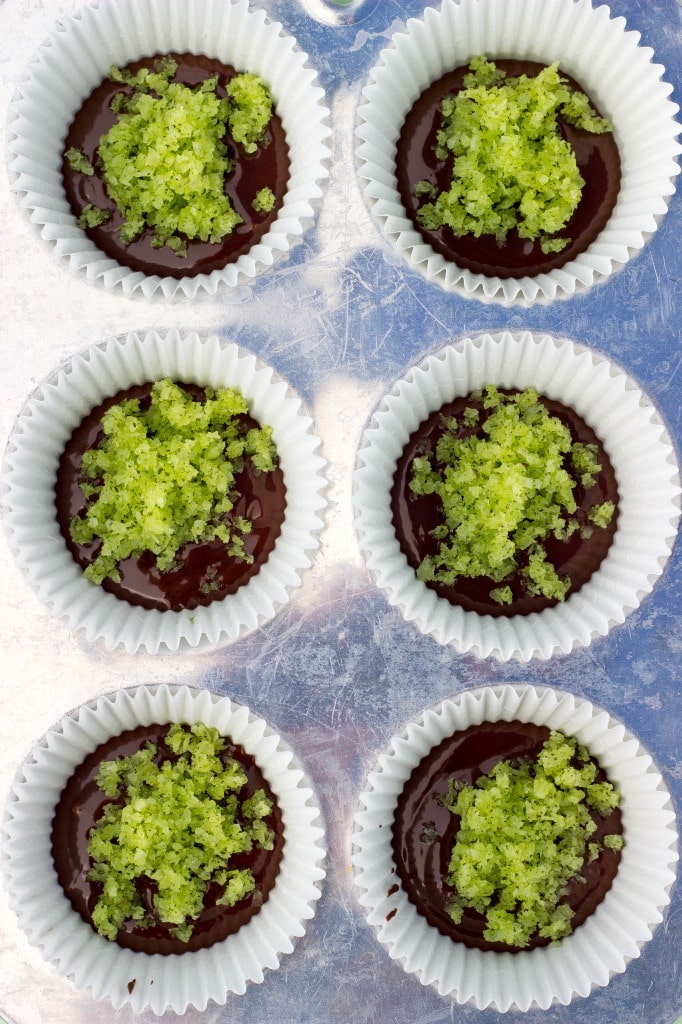 Print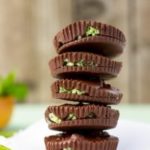 Homemade Peppermint Patty Cups
---
2 cups

sweetened, shredded coconut

3 tablespoons

chopped mint

1 tablespoon

+

1 teaspoon

melted coconut oil

12 ounces

chocolate chips, I used dairy free, gluten free dark chocolate
---
Instructions
Add the coconut, mint, and coconut oil to the food processor. Process for two minutes.
Melt chocolate chips either using a microwave or double boiler.
Place 12 cupcake wrappers in a muffin tin. Scoop a small amount of melted chocolate into the bottom on each wrapper, about 1-1/2 teaspoons. Then scoop a heaping teaspoon of coconut mixture on top of the chocolate. Refrigerate for ten minutes until chocolate has slightly hardened. Remove from the refrigerator and press down the cold coconut mixture with your fingers.
Re-heat the remaining chocolate, if needed, and scoop enough chocolate on top to cover the coconut mixture. Using your spoon, gently push the melted chocolate down around the edge to ensure that the coconut is almost completely encased by the chocolate. Refrigerate for at least 30 minutes, or until chocolate has hardened. Once chocolate has hardened, peppermint cups can be stored at room temperature.
Notes
Makes 10-12 depending on how much chocolate you use for each cup.
Category:

Dessert, Gluten Free, Vegan