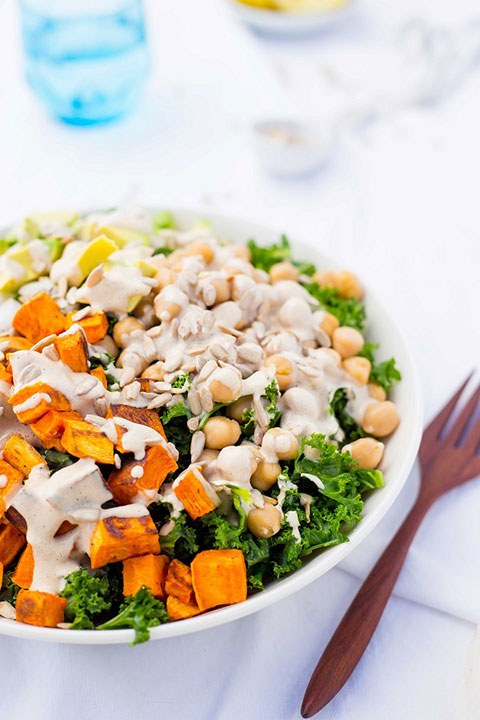 OK, I know I've probably said this about another recipe, or two, or three… But this salad combines 5 of my all time favorite ingredients! Kale, sweet potato, avocado, tahini and chickpeas. Dessert recipes excluded, pretty much all my favorite recipes that I've posted on here have included at least one of those ingredients. So, really, you can't go wrong when you put them all into one bowl together!
I think that this salad perfectly sums up the month of May we are having here in Arizona. Last year at this time I was most likely sweating up a storm and cursing the sun. I was probably dreading the walk from my car into the air conditioned house and wondering what the heck we were thinking when we decided not to buy a house with a pool. I was also probably surviving solely on popsicles and salads.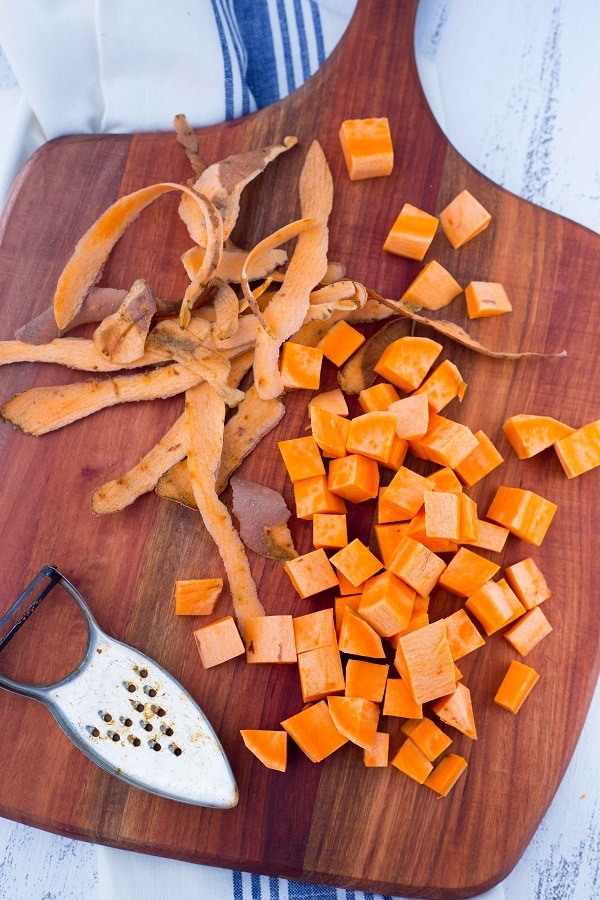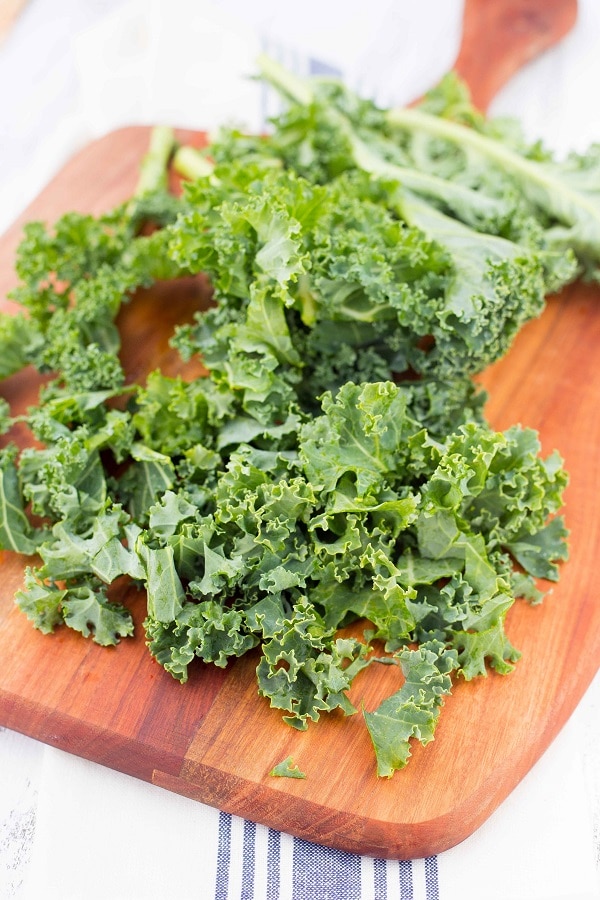 Well, so far this May I have been trying to convince my husband that we need to have a fire in the backyard every night, while sitting outside wearing pants and a sweatshirt with a blanket wrapped around me. I've also been taking steaming hot showers daily and dreaming about how nice a big pot of soup or hot cup of tea would be. The weather here right now is just confusing and delightful and also making me nervous about what is to come. Either it is a sign that we will have a mild summer all summer long, or it will get twice as hot as normal in a few weeks to make up for the perfect weather we are having right now.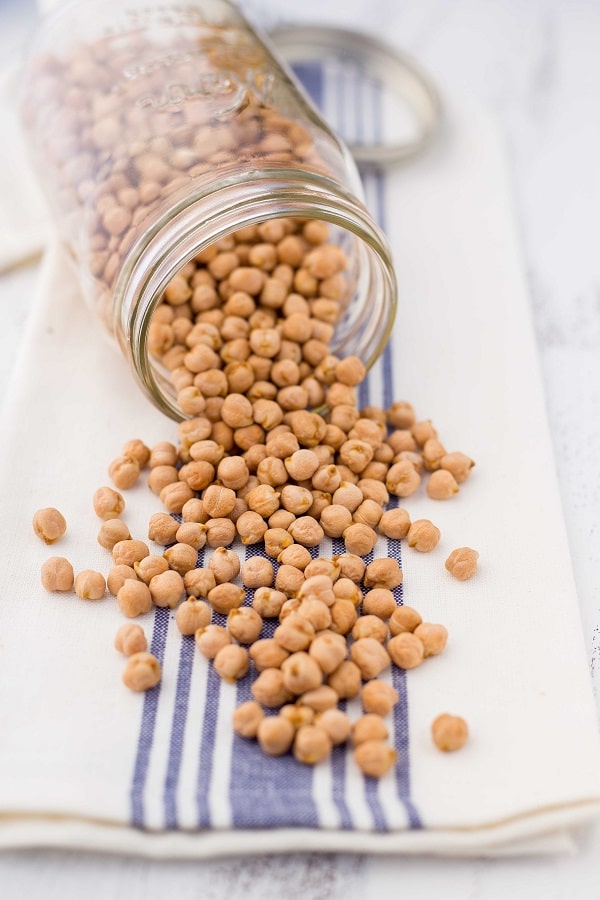 So, this salad is helping me to cope with the fact that all I wanna do is eat salads since it is May, but I also want to have winter comfort food like roasted sweet potatoes and kale. I also added some avocado for some creaminess, sunflower seeds for some crunch, and chickpeas, because they go with everything! I then topped this off with a creamy tahini miso dressing. And, I must say that this salad is pretty perfect for whatever kind of crazy weather you may be having this month 🙂
Print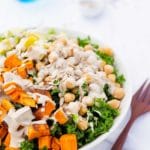 Kale Salad with Sweet Potato, Chickpeas & Avocado
---
1

bunch of curly kale, chopped into bit size pieces

1/2 teaspoon

olive oil

1

pinch salt

1

small squeeze of lemon

1 1/2

–

2

cups cooked chickpeas

1

avocado, cut in half, diced, and scooped out

1/4 cup

roasted & salted sunflower
Roasted Sweet Potatoes:
1

large sweet potato, peeled and cut into bite size pieces

1 teaspoon

olive oil
salt
pepper
Creamy Tahini Miso Dressing:
1/2 cup

tahini

4 tablespoons

fresh lemon juice

1

clove garlic, minced

1 1/2 teaspoons

light miso

1/3 cup

water

1/8 teaspoon

black pepper

1

pinch salt
---
Instructions
Pre-heat the oven to 375 degrees Fahrenheit. Place diced sweet potatoes on an oven sheet and drizzle with olive oil and season with salt and pepper. Bake sweet potatoes for 25-30 minutes, until tender on the inside and starting to brown on the outside, flipping once.
While sweet potatoes are baking, place all chopped kale into a large bowl. Drizzle with 1/2 teaspoon olive oil, 1 pinch of salt, and 1 small squeeze of lemon juice. Massage kale for a few minutes and place in refrigerator until needed.
Add all dressing ingredients to a blender and blend until combined.
Assemble to salad: Place desired amount of kale, sweet potatoes, avocado, chickpeas and sunflower seeds into a bowl and top with desired amount of tahini miso dressing.
Notes
*If making this salad for a party or get together, you may add everything to a large bowl and combine, rather than assembling one bowl at a time.
*If making ahead, wait until last minute to dress.
Category:

Salad, Gluten Free, Vegan