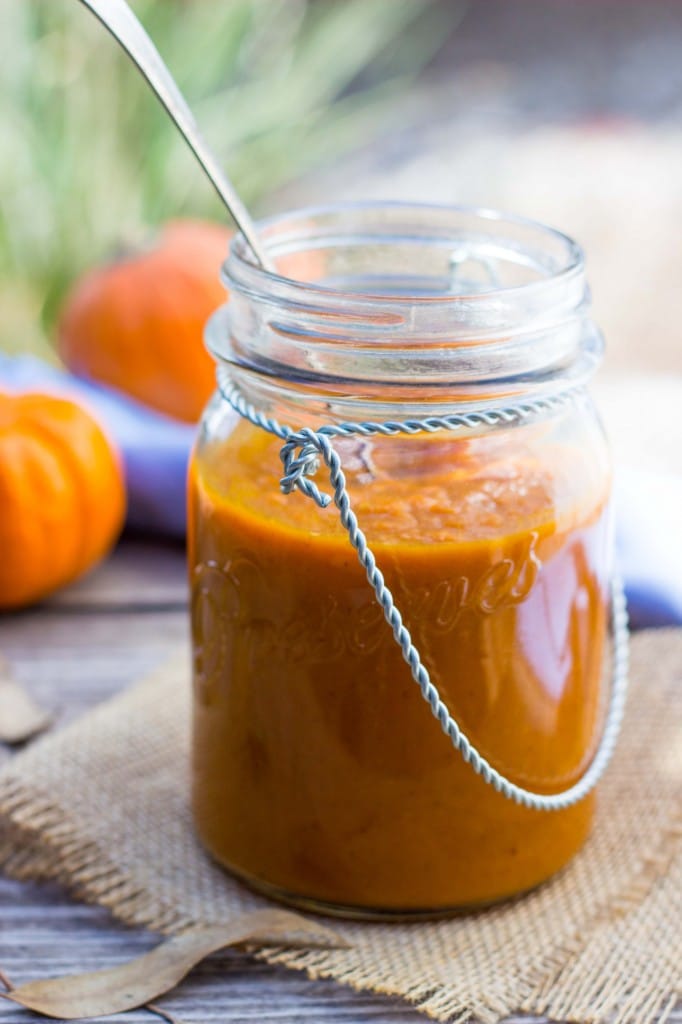 I realize that in the food blog world I'm like 3 months behind, but I finally broke down and bought my first can of pumpkin today!
And then quickly, my first can of pumpkin turned into my second, third, and fourth can of pumpkin. I've had the idea of pumpkin enchilada sauce in my head for a while now and unfortunately it didn't exactly come out as planned the first time, or the second time… But thankfully I didn't give up and what you have here is a really good pumpkin enchilada sauce!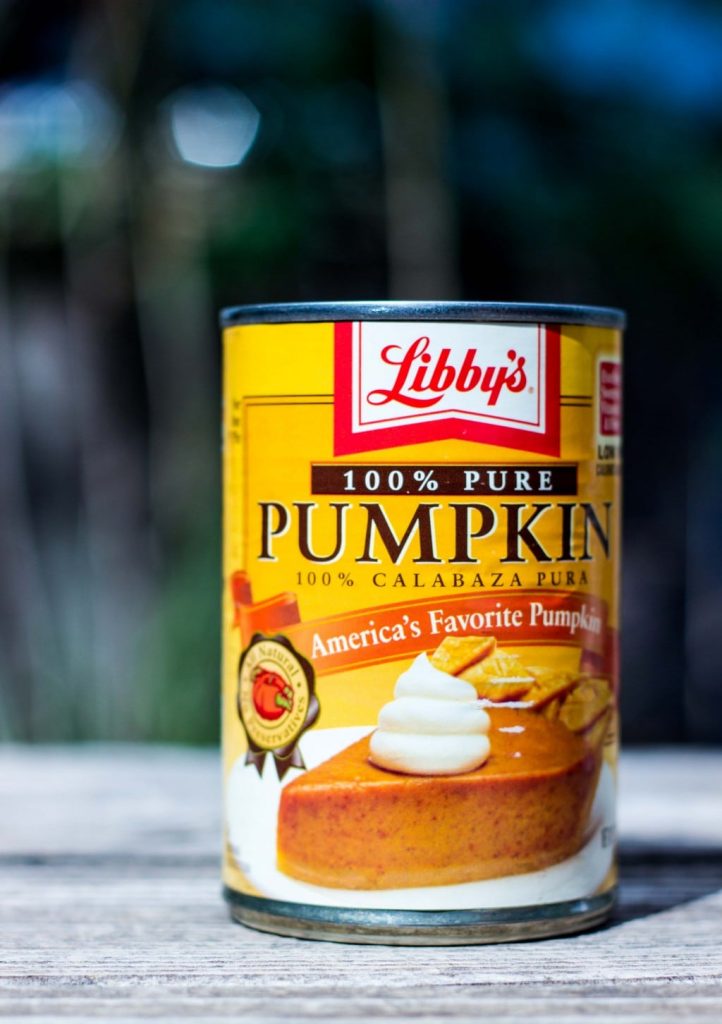 Don't worry, I do plan on making lots and lots of pumpkin dessert recipes, but in true She Likes Food fashion, I'm going straight for the savory pumpkin recipe to kick things off with. I'm also doing something a little bit Mexican-ish, because really I just can't help myself! But don't be completely fooled, there are a few ingredients in this enchilada sauce that you would put in almost any pumpkin dessert recipe you would make. I've realized, over the past few hours, that even savory pumpkin dishes need a little bit of sweetening up.
My first batch of this enchilada sauce had no maple syrup, no cinnamon, and no allspice and it was horrible! I took one bite and my tastebuds just couldn't believe what I had done to them. It was seriously not good and I started to get scared that this was going to be one big failure. I'm not one to give up that easily though, and when I started on the second batch I sweetened up the pumpkin a bit before I added the savory flavors and it made such a difference. Not only was it edible, but it was delicious!
If you are thinking that I'm really off my rocker with this pumpkin enchilada sauce, please don't be scared away by it! It's seasonal, it's delicious, and it gives you one more excuse to make enchiladas, which is always a good thing 🙂
Kale, brown rice & black bean pumpkin enchiladas coming soon!
Print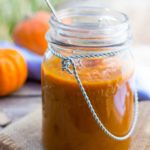 Pumpkin Enchilada Sauce
---
Total Time:

5 minutes

Yield:

3 cups

1

x
1

–

15

ounce can of 100% pure pumpkin

2 cups

water

4 teaspoons

maple syrup

1/4 teaspoon

cinnamon

1/4 teaspoon

ground ginger

1

pinch allspice

1

pinch nutmeg

1 1/4 teaspoon

salt

1/4 teaspoon

smoked paprika

1/2 teaspoon

dried oregano

1/4 teaspoon

granulated garlic

1/4 teaspoon

onion powder

1/2 teaspoon

paprika

1/8 teaspoon

black pepper

3/4 teaspoon

chili powder

1/2 teaspoon

ground cumin
crushed red pepper flakes, to taste
---
Instructions
Add all ingredients to a blender or food processor and blend for about 1 minutes, until all ingredients are combined.
Makes about 3 cups.
Notes
Recipe updated on 9/26/2015
Prep Time:

5 mins

Category:

Sauce, Gluten Free, Vegan