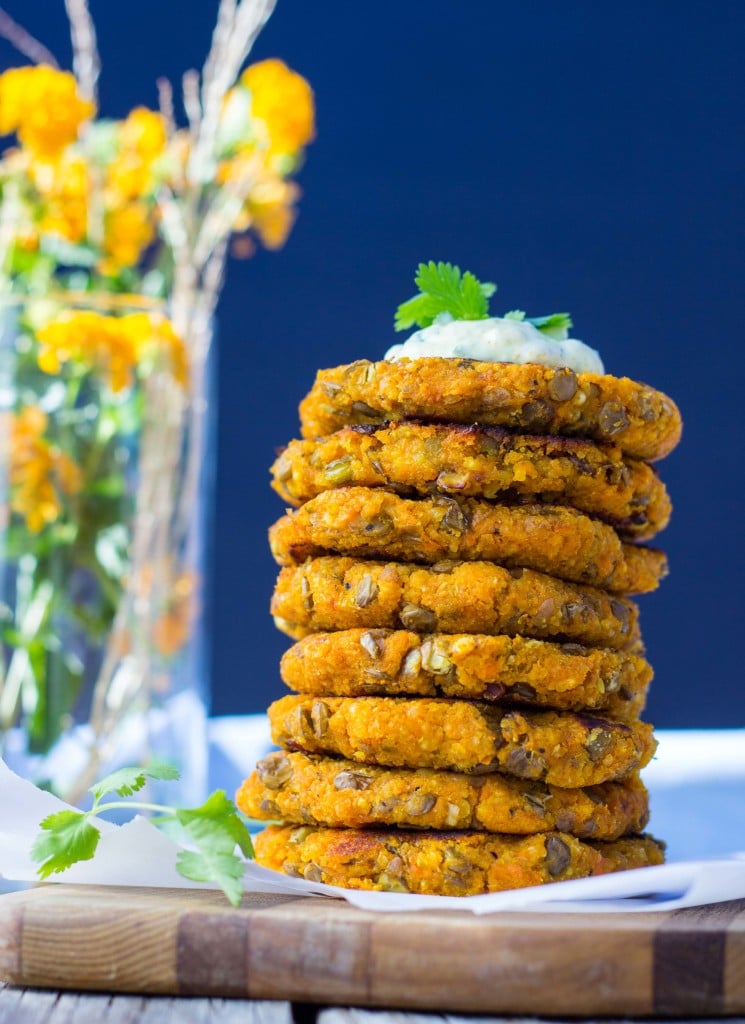 I'm kinda obsessed with all things burger and patty-ish these days. You can enjoy them in between a bun or you can just eat them with a fork with some awesome tasting sauce like I did with these Sweet Potato & Millet Patties with Curry Cilantro Mayo!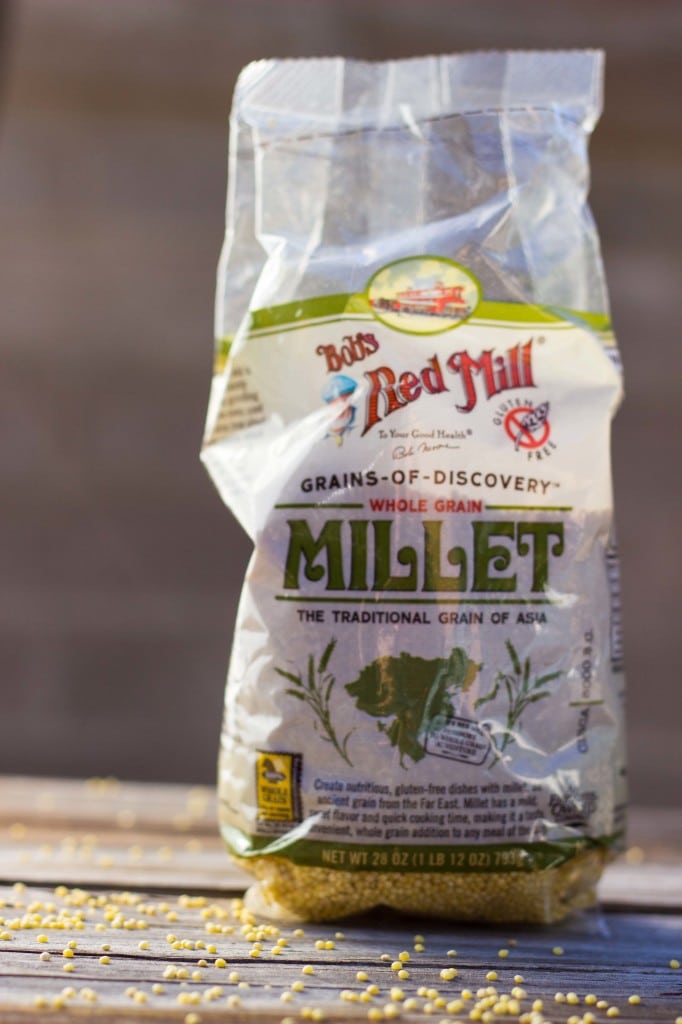 Before I talk food, I need to talk weather. Usually weather is a topic that everyone can agree on and be friendly about, but I just need a second to complain about the fact that it has been 80 degrees here for the past few days. When I called my family on Thanksgiving and I told them that it was 80 degrees here, they were all pretty jealous and told me to be quiet. But, really, I wasn't bragging at all!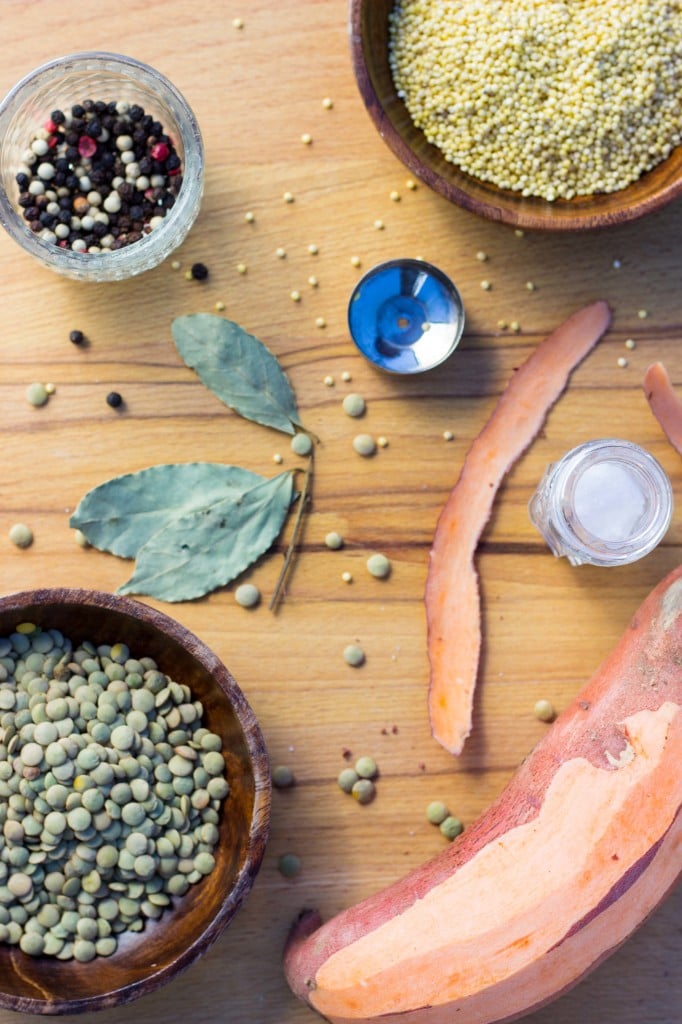 I don't necessary love really cold weather and I love that we don't have to shovel snow and that we have sunshine everday, but for god's sake, can we please have some temperatures that are below 80 degrees when it is December?! Ok, I think I'm done with my rant now… But I'm sure I'll be ranting again in a few days when it is 60 degrees and I'm way too cold! I swear, living in the dessert does some strange things to your body!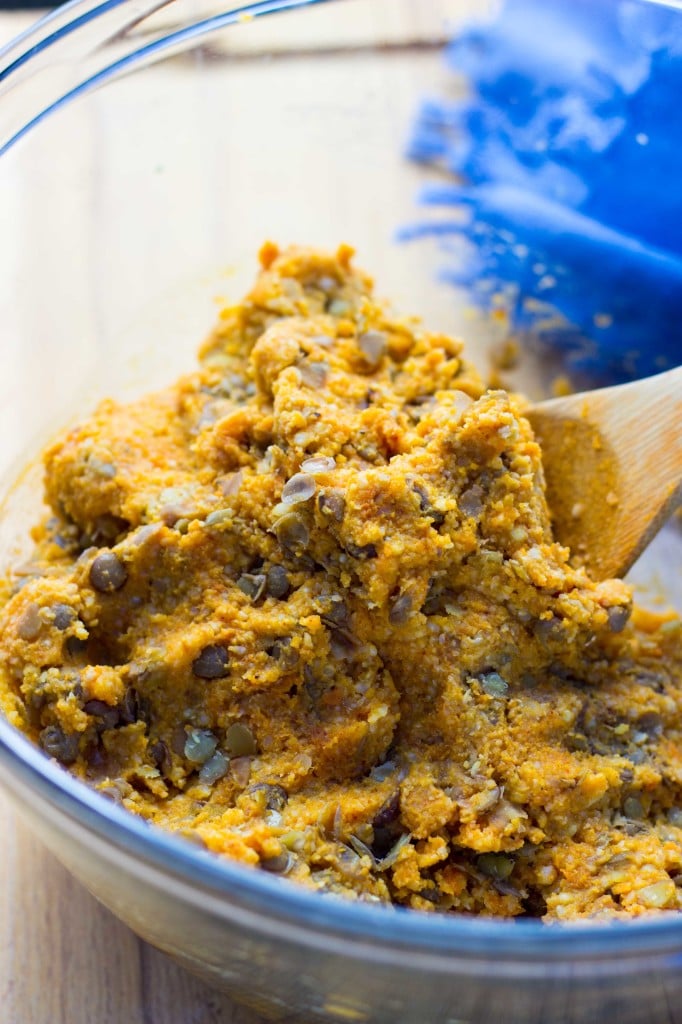 Now, onto the food! Ever since I made these sweet potato fries with curry cilantro mayo, I've been totally hooked on the sweet potato and curry combo. These patties are super easy to make. All you have to do is throw some roasted sweet potato (my favorite way to prepare them!) and some millet into the food processor with a few spices and then stir in the lentils. Then, use your hands to form them into cakes, brown them up in a pan with some olive oil, dunk into some curry cilantro mayo and you will be in heaven! Trust me, you won't even be thinking about all the cold weather and snow coming your way. (PS, I'm so jealous about all that cold weather and snow coming your way!)
Print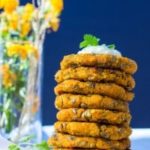 Sweet Potato & Millet Cakes with Curry Cilantro Mayo
---
1/2 cup

lentils

1

bay leaf

3/4 cup

millet

3

heaping cups diced sweet potatoes, about

2

small peeled sweet potatoes

1/4 teaspoon

salt

1/8 teaspoon

pepper

1/2 teaspoon

cumin

1/2 teaspoon

paprika

1/4 teaspoon

smoked paprika

1/4 teaspoon

garlic powder

1/8 teaspoon

ground tumeric, optional

1

pinch crushed red pepper
Olive Oil
Salt
Pepper
Curry Cilantro Mayo:
1 cup

vegenaise or mayonnaise

1 1/4 teaspoon

curry powder

2

–

3

tablespoons finely chopped cilantro leaves

2 teaspoons

lemon juice
pinch of salt
---
Instructions
In a medium sized pot, cover lentils with 1 cup of water and add bay leaf and a pinch of salt. Bring to a boil, reduce to a simmer and cook until lentils are tender and water is absorbed, about 25 minutes. Set aside.
In another medium sized pot, add millet and cover with 1 1/2 cups of water. Cook until millet is cooked through and all water is absorbed, 25-30 minutes.
Pre-heat oven to 400 degrees F. On a large sheet pan, add diced sweet potatoes and drizzle with a small amount of olive oil and season with salt and pepper. Roast until sweet potatoes are fork tender, 25 minutes.
Add sweet potatoes, millet. salt, pepper, cumin, paprika, smoked paprika, garlic powder, crushed red pepper, and turmeric to a food processor and process for 15-30 seconds, until mixed together.
Place millet and sweet potato mixture into a large bowl and add lentils. Mix until combined.
Heat a large skillet over medium heat and add 1 teaspoon of olive oil. Form the mixture into patties (your should get 10-12) and cook patties for 3-5 minutes on each side, until crisp on the outside. Add extra oil for new batches, if needed.
While patties are cooking, make the curry cilantro mayo. Add all ingredients into a small bowl and mix until combined.
Serve sweet potato, millet & lentil patties with a dollop with curry cilantro mayo. Enjoy!
Category:

Appetizer, Entree, Gluten Free, Vegan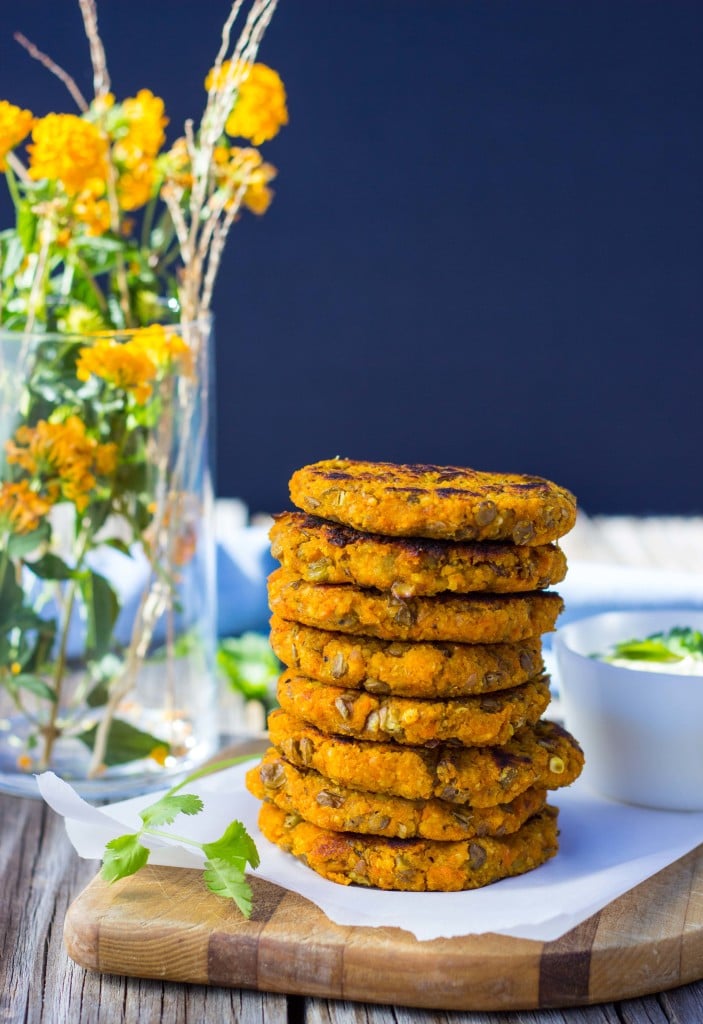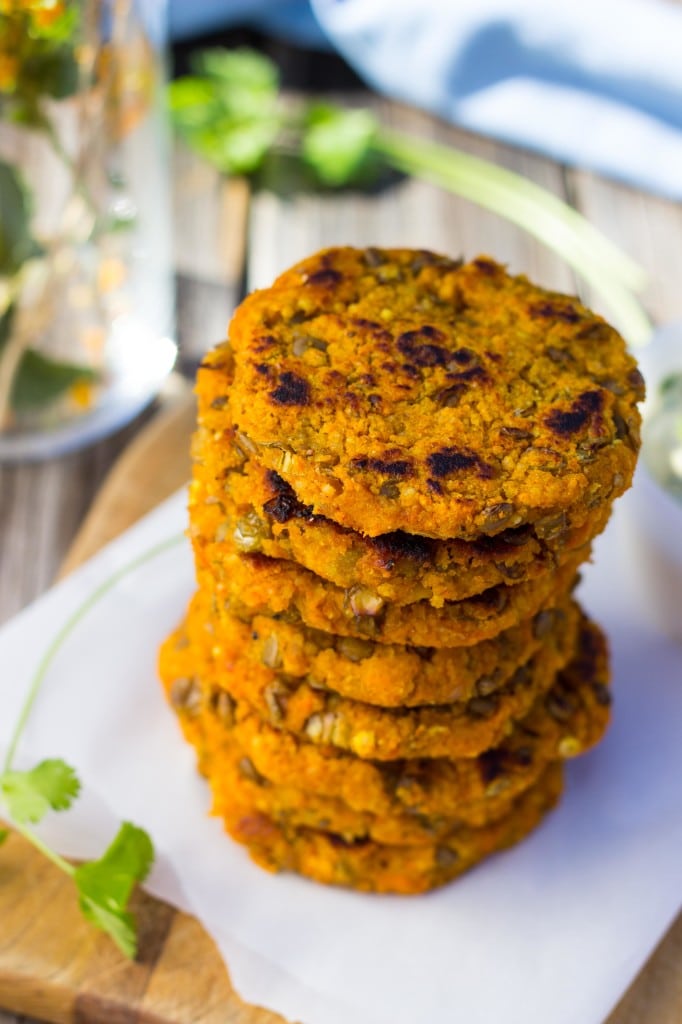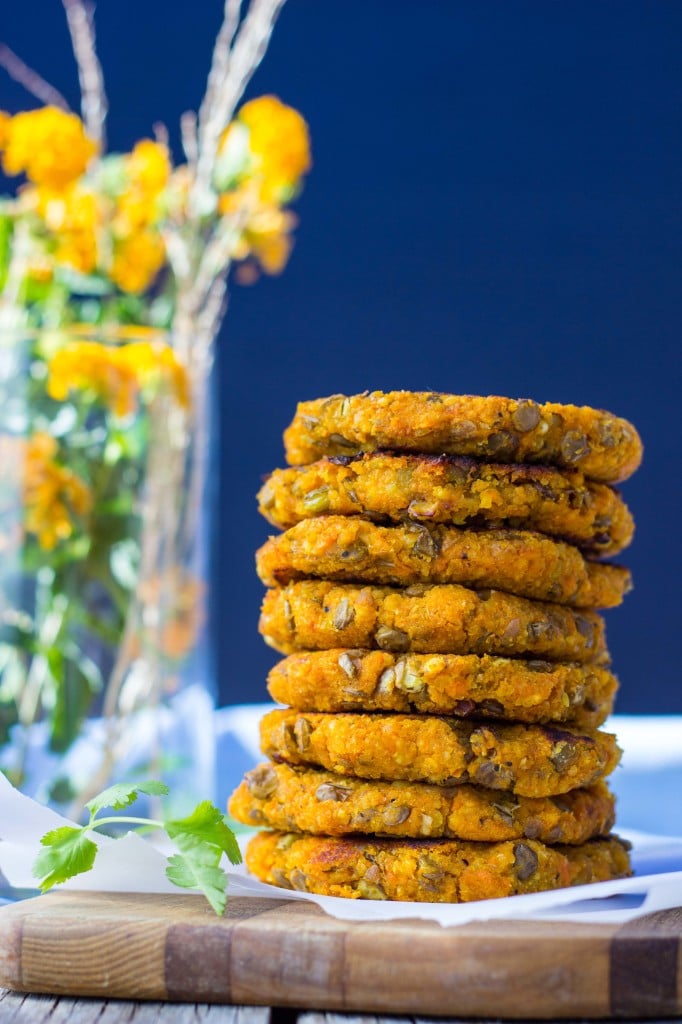 The best Christmas present ever!