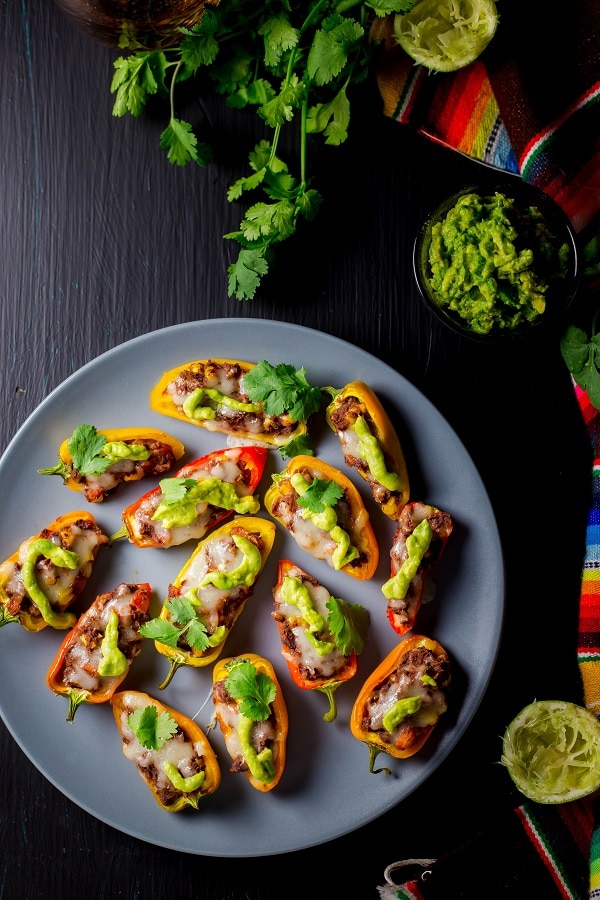 So, I know that Cinco De Mayo is over and I really didn't plan on posting another Mexican recipe today, but it just kinda happened this way. I hope you will all forgive me! I was going to do a sweet pepper stuffed with ricotta, sweet corn & basil, but that didn't quite work out the way I was hoping. So, I decided to use a fail safe Mexican food recipe and it did not disappoint!
Did you know that May is Celiac Disease Awareness Month? While I don't personally have celiac disease I do follow a gluten free diet for health reasons and I have a lot of friends who have celiac disease or gluten sensitivities. For these reasons I was so excited when I was asked to participate in the Celiac Disease Awareness Month Blogger Link-Up! The motto for the month is, "Gluten Free is NOT Flavor Free" , and I couldn't agree more!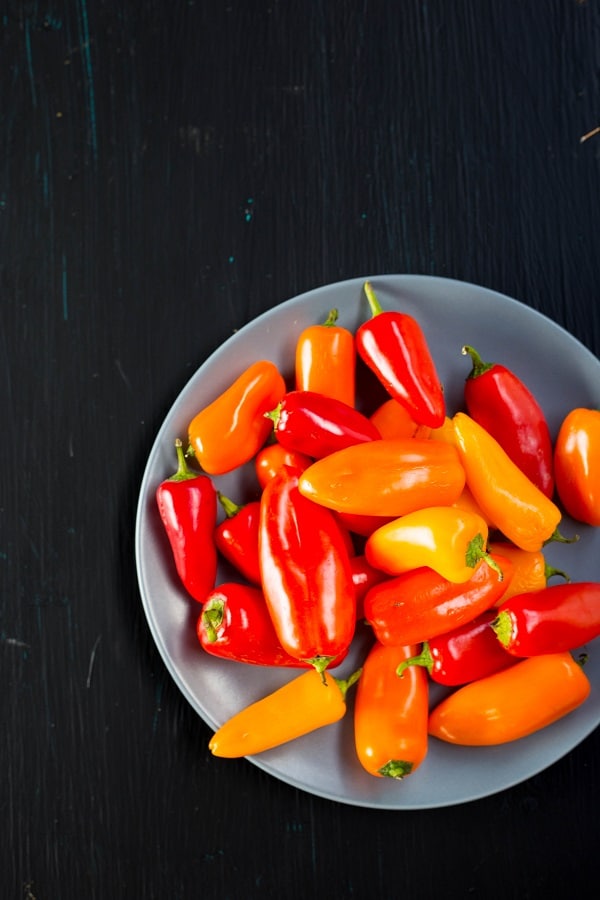 I started this blog in December of 2013, but I had been really wanting to start a food blog for much longer than that. But at that time I had cut so many things out of my diet trying to get to the bottom of some stomach issues that I didn't think I'd be able to post any recipes that other people would actually want to eat. Little did I know how many other people there were out there with stomach issues and limited diets!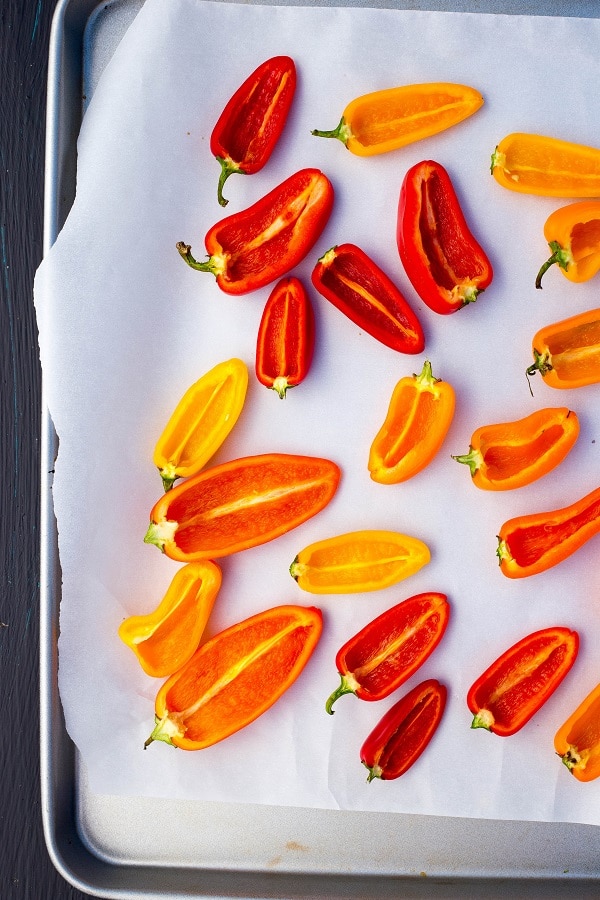 But, the truth is, I have never been more creative in the kitchen until I went gluten free. I've definitely had to get out of my comfort food and stretch myself a little more, especially with desserts, but I feel so much more in control of things these days and love the food that I'm cooking more than ever! One phrase that I really hate is when people say, "that is good for being gluten free". When it comes to cooking, my goal is always for people to not even notice that the food is gluten free and I hope that I accomplish that!
Print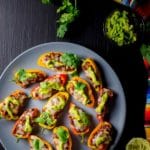 Tex Mex Sweet Pepper Poppers
---
1

small bag of mini sweet peppers

1

–

15

ounce can of refried beans, I like black refried beans

1/2 cup

sweet corn kernels

1/4

heaping cup of chopped tomato

2 tablespoons

chopped red onion

1 tablespoon

chopped jalapeno pepper

1/2 cup

plus 3 tablespoons grated cheese, divided

1/4 teaspoon

salt

1/2 teaspoon

ground cumin

1/8 teaspoon

garlic powder

1/4 teaspoon

paprika

1/8 teaspoon

smoked paprika
Cilantro leaves for garnish, if desired
Avocado Topping:
1

avocado
Juice of

1

lime

1

pinch of salt
---
Instructions
Pre-heat oven to 400 degrees Fahrenheit. In a large bowl mix together the refried beans, corn, tomato, onion, jalapeno, 3 tablespoons cheese, salt, cumin, garlic powder, paprika, and smoked paprika. Set aside.
Cut the peppers in half and remove the seeds. Put a small spoonful of the refried bean mixture into each pepper. Bake the peppers in the oven for 10-15 minutes, until peppers are beginning to soften but still slightly firm and bean mixture is hot. Remove from the oven and sprinkle the remaining cheese over the peppers and bake for another 2 minutes, until cheese is melted.
While peppers are cooling, make the avocado topping. Cut the avocado in half and remove the seed. Score the avocado and scoop into a medium sized bowl. Mash avocado with a fork until desired texture is reached and then add the lime juice and salt. Stir until combined.
Spoon the avocado mixture onto each popper and top with cilantro leaves, if desired.
Prep Time:

20 mins

Cook Time:

15 mins

Category:

Appetizer, Gluten Free