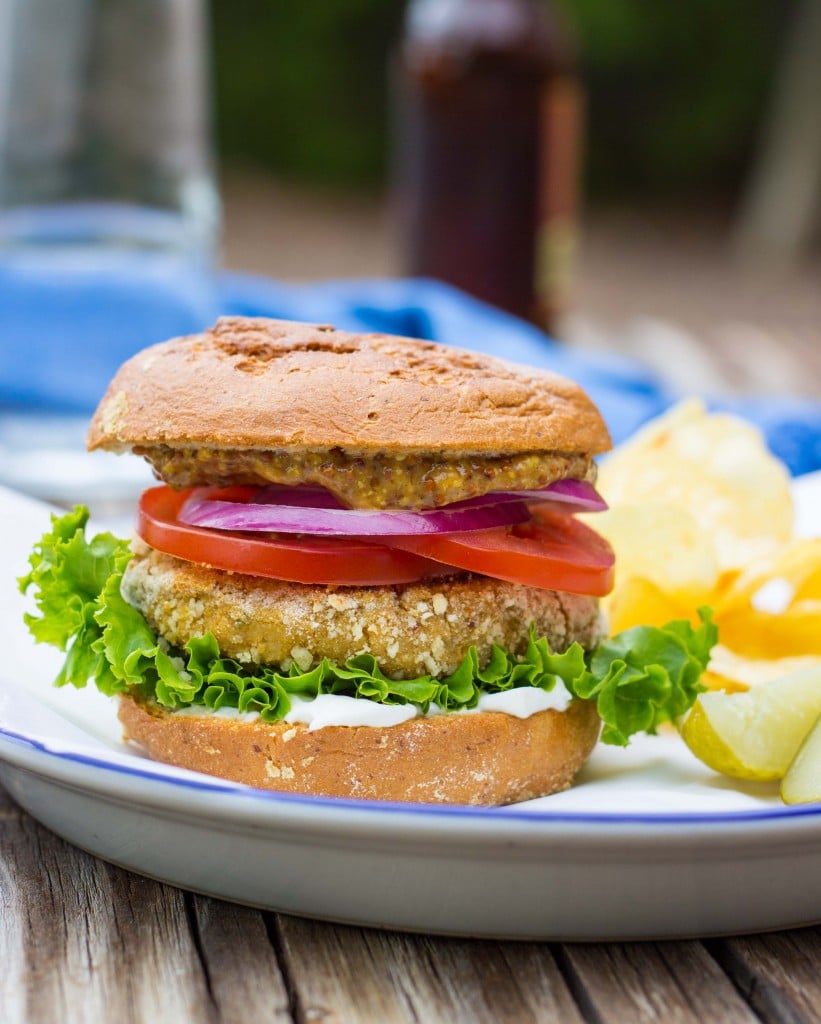 Today has been a day full of waiting, and as much as I would like to pretend that I am a patient person, I'm really not. I had an appointment at the stomach doctor this morning and somehow I managed to pick the stomach doctor that has an office that is so far away from my house I swear I was halfway in Phoenix!
Stupidly, I decided to just use my GPS to get me there without even looking at the route on Google Maps first. I was hoping to avoid both the busy downtown area and the freeway, but my GPS decided to send me through both. Needless to say, I got lost a few times and screamed at the GPS until I came to my senses and realized that it wasn't going to apologize.
I then finally made it to the doctors office, in what seemed like three hours later, and I walk into the office and there are literally like 20 people sitting in the waiting room. I guess stomach issues really are prevalent these days!
For some reason I thought it would be a good idea to schedule a doctors appointment and an oil change on the same day, so after the appointment I headed straight to the automotive center which is notorious for long waits. Thankfully it also happens to be located at the mall, so I hit up Old Navy and bought some really cute shirts! I guess there is always a silver lining 🙂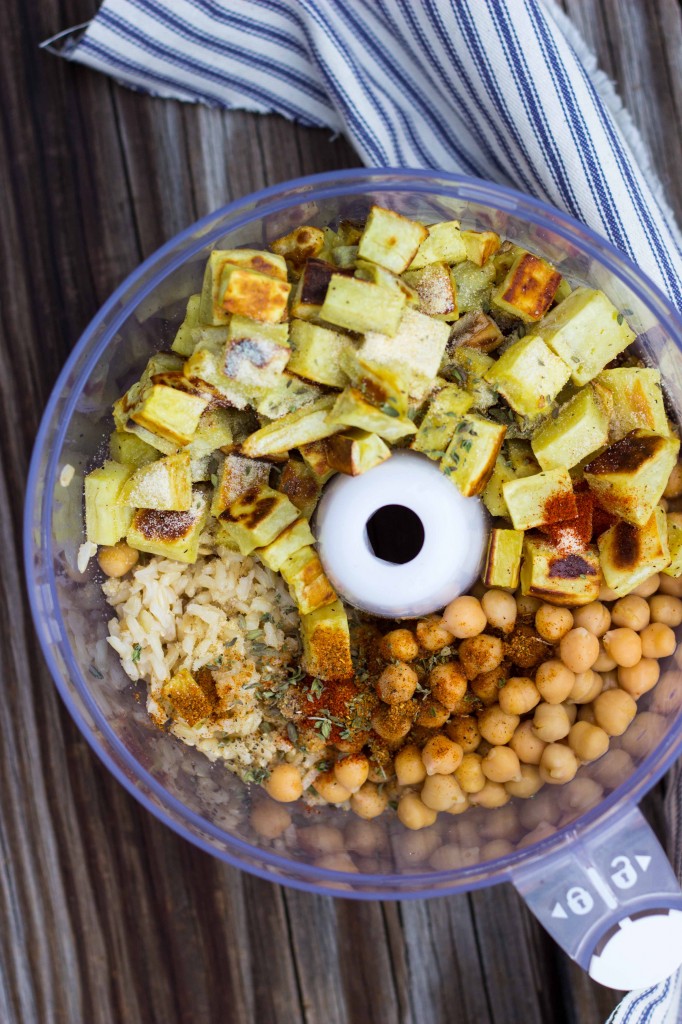 I've been dreaming up these chicken patties for sometime now, and although I really just wanted to sit in front of the tv for hours after I got home, I didn't want to keep you waiting any longer for this recipe!
If you've been reading my blog for a while now, you may be thinking that I am a little bit burger obsessed these days. And you would be 100% correct! First there were these awesome sweet potato burgers, and then I made these addicting roasted beet burgers, and now I am presenting you with these vegan chicken patties.
I used to be pretty obsessed with those fake chicken patties that you can buy in the "healthy" part of the freezer section. I would eat them between a bun, on salads, in pasta, and even in tacos. They were pretty much my BFFs and I always made sure I had a few boxes in the freezer. But, unfortunately, I had to give them up once I gave gluten up because they are not gluten free, and I'm pretty sure they aren't vegan either.
Since then, I've been dreaming of a gluten free fake chicken patty (as I so affectionately called them). I've been pretty pleased with my veggie burger method of using brown rice, beans, and some type of roasted starch or vegetable. To make these chicken patties, I cooked my brown rice in vegetable broth and then blended them up with chick peas and white sweet potatoes. Have you ever used white sweet potatoes before? I usually prefer the bright orange sweet potatoes which are much sweeter and less starchier than white sweet potatoes. But, I didn't want these chicken patties to be sweet and I also wanted to keep them a whitish color. I then coated them in bread crumbs and heated them in the skillet with a little bit of olive oil to give them a crispy crust on the outside.
If you've made any of my other veggie burgers they have a very similar texture. They are moist and soft, and they do hold together really well. I hope you are as burger obsessed as I am these days 🙂
Print
Vegan "Chicken" Patty Sandwiches
---
1 cup

cooked brown rice that has been cooked in vegetable stock

3 1/2 cups

diced yellow sweet potatoes

1

–

15

oz can chickpeas, rinsed and drained

1/4 teaspoon

garlic powder

1/4 teaspoon

onion powder

1/4 teaspoon

Old Bay seasoning

1/4 teaspoon

dried oregano

1/4 teaspoon

celery salt

1/4 teaspoon

paprika

1/2 teaspoon

nutritional yeast

1/2 teaspoon

dried thyme
A few dashes of Tabasco sauce
salt
pepper
olive oil

1 cup

bread crumbs, gluten free if necessary

6

hamburger buns
Optional toppings: lettuce, tomato, onion, mayo, mustard, ketchup
---
Instructions
Pre-heat the oven to 400 degrees F. Place the diced sweet potatos onto a large sheet pan and drizzle with olive oil and season with salt and pepper. Toss to coat. Place sweet potatoes in the oven and roast for about 25 minutes, until potatoes are tender. Let cool for ten minutes.
In a food processor, add the brown rice, chickpeas, roasted yellow sweet potatoes, and all of the spices. Turn the food processor on and process until all ingredients are combined, but not for too long or else the mixture will get a little gummy due to the yellow sweet potatoes. You want the mixture to be a little chunky.
Place the bread crumbs on a large plate. Form the mixture into patties and then place patties in the bread crumb mixture and press down in order to make the bread drumbs stick to the patty. Make sure all sides of the patties are coated.
Heat a large skillet over medium heat and coat the bottom with olive oil. Make sure the olive oil is hot before placing the patties in. Cook for about 3 minutes on each side until patties are browned.
Place patties in buns and top with desired toppings.
Category:

Entree, Sandwich, Gluten Free, Vegan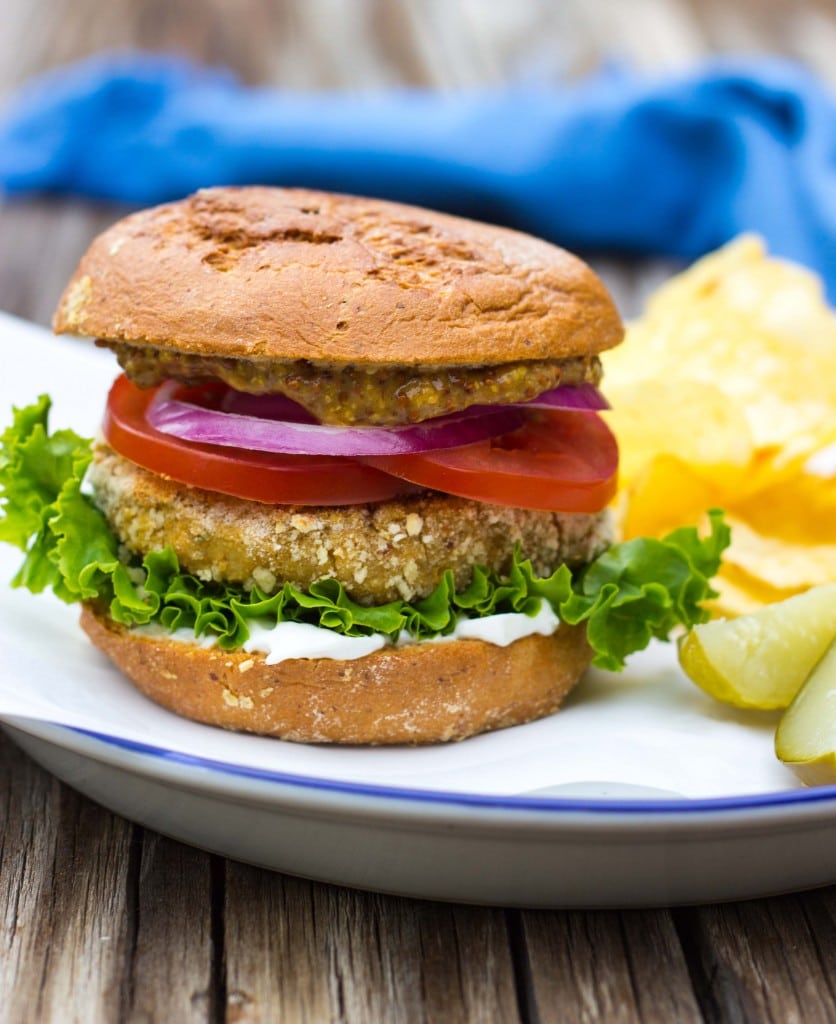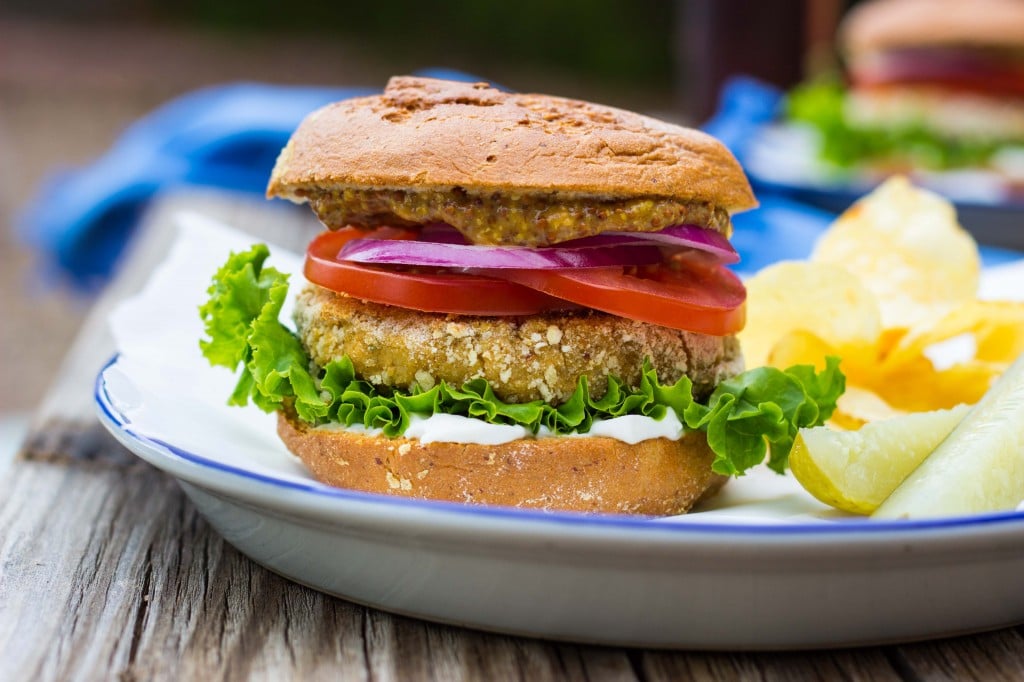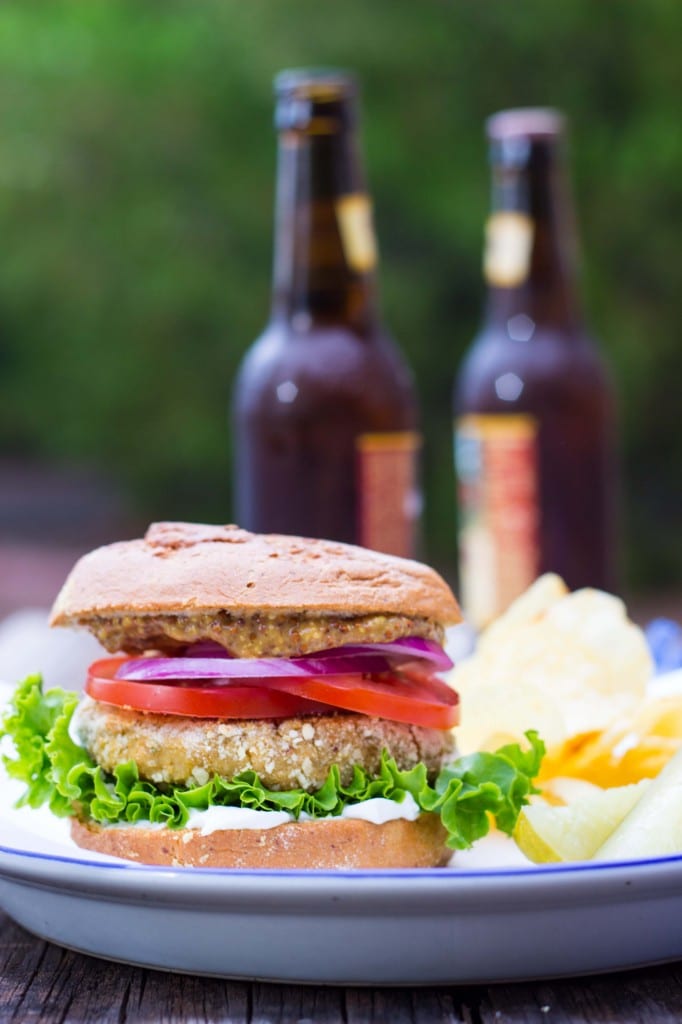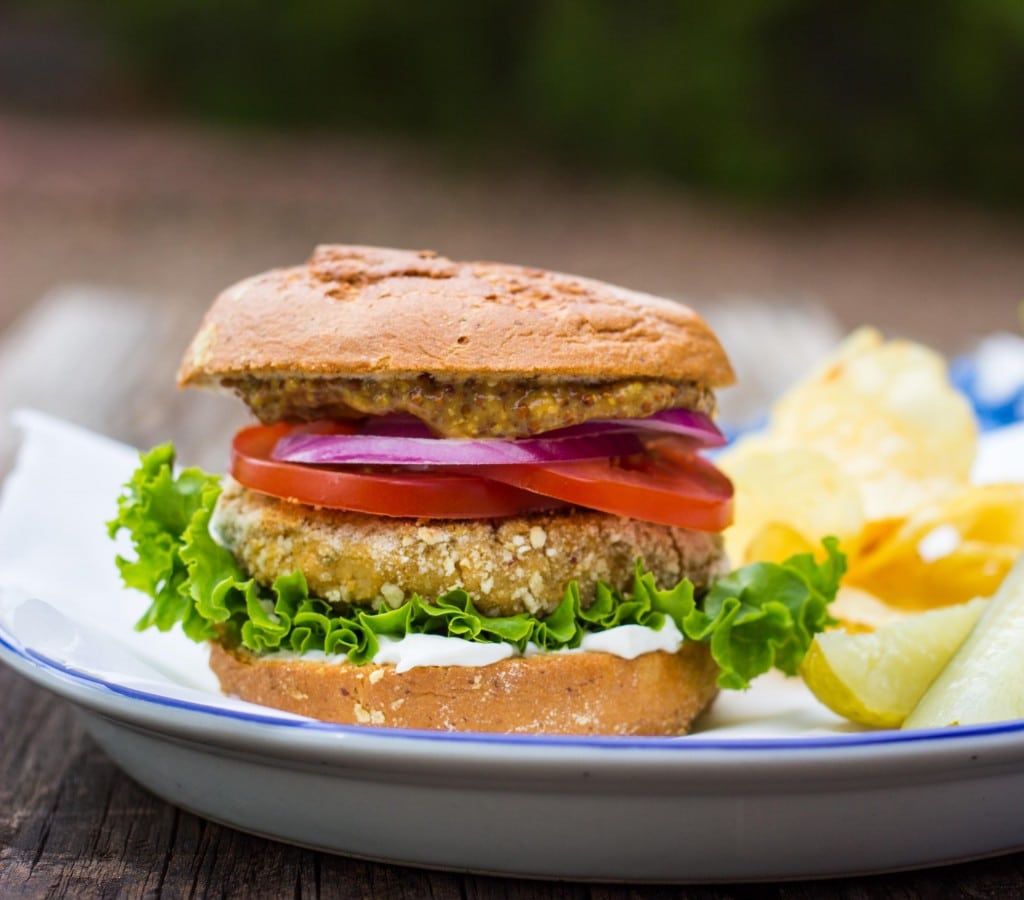 This is Cheeto trying to use mind control to get Eric or I to let him in and out of the screened in porch all day. This is how we spend our weekends, in out in out in out……