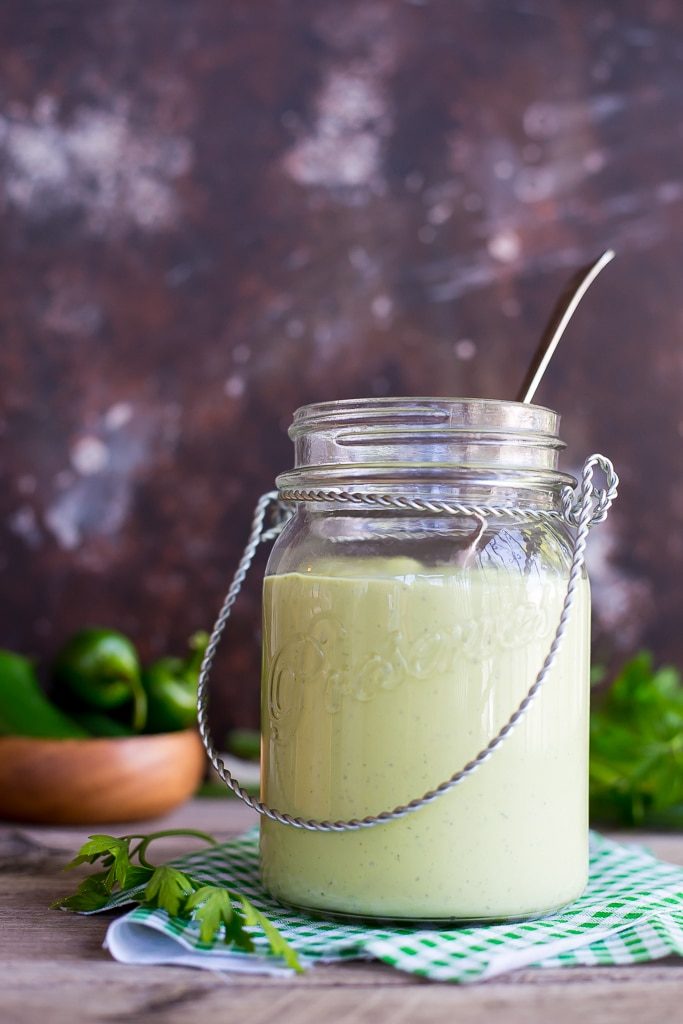 Ranch dressing: you either love it, hate it or hate that you love it so much. I'm definitely the third one. When I was much younger I went through an Italian dressing phase. It was Wishbone Italian dressing and I put it on everything; pizza, pasta, mashed potatoes and burritos. I purposely left out salad there because I didn't have much of a salad tooth growing up.

I was pretty particular about my Italian dressing and have a very clear memory of flipping my mother off in the salad dressing isle because she wouldn't get me the kind I wanted. I'm pretty sure I got an hour in my room for that! The ranch phase came after the Italian dressing one and lasted for quite a while. These days you won't find me in the salad dressing isle because I'm pretty obsessed with making my own salad dressings and they are much better than the store bought stuff.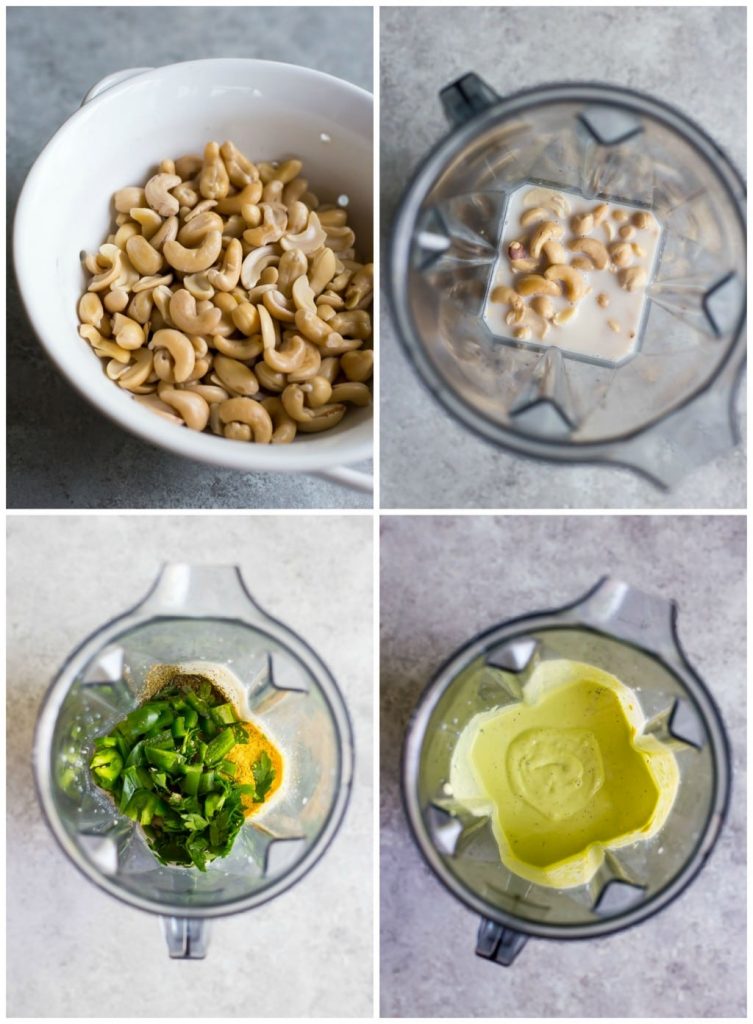 I usually just make a quick dressing using olive oil, lemon juice and liquid aminos but today I decided to go all out and make this delicious, creamy jalapeno ranch dressing! It is so creamy and has a bit of a kick from the jalapeno and is the perfect dressing for a taco salad, which is exactly what I have been using it for lately.
Check back on Thursday when I'm sharing my favorite Sweet Potato Taco Salad with this amazing Vegan Jalapeno Ranch Dressing!
Print
Vegan Jalapeno Ranch Dressing
---
1 1/2 cups

raw cashews, soaked overnight or boiled for

30

minutes

1 1/4 cup

unsweetened almond milk

5 tablespoons

apple cider vinegar

1

jalapeno, seeds removed and diced*

1 1/2 teaspoons

dried dill

2 tablespoons

nutritional yeast

2

green onion, diced

1/4 cup

packed fresh parsley leaves

1 teaspoon

granulated garlic

3/4 teaspoon

salt
---
Instructions
Place the cashews, almond milk and apple cider in a blender and blend on high for 30 seconds. Add all of the remaining ingredients and blend again until creamy, about 1 minute.
Enjoy on all of your favorite foods that you would enjoy ranch dressing with!
Notes
*You can add more jalapeno if you would like it spicier.
Makes about 3 cups. Will stay good in your refrigerator for 5-7 days.
Category:

Dressing, Gluten Free, Vegan