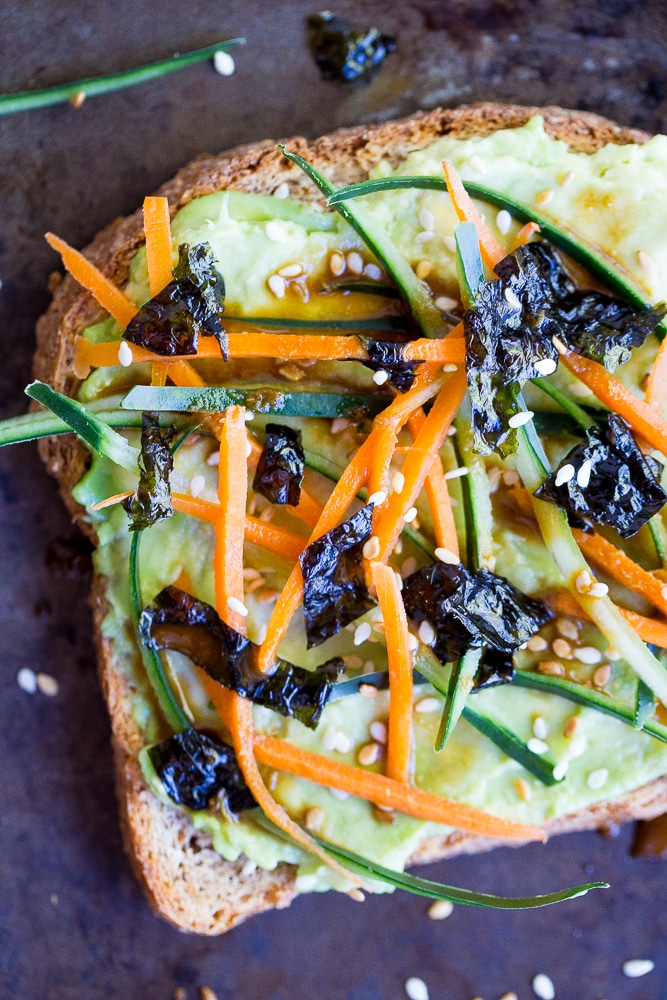 Is everyone else still eating as much avocado toast as I am?? I feel like there are so many food trends that come and go and I sure hope avocado toast isn't one of them because I could eat it all day, everyday!
Some days I'm feeling lazier and just mash some avocado on my toast and season it with salt, pepper and hemp hearts. Other days I'm feeling a bit more adventurous and like to experiment with more unique toppings. Today just happens to be one of those days.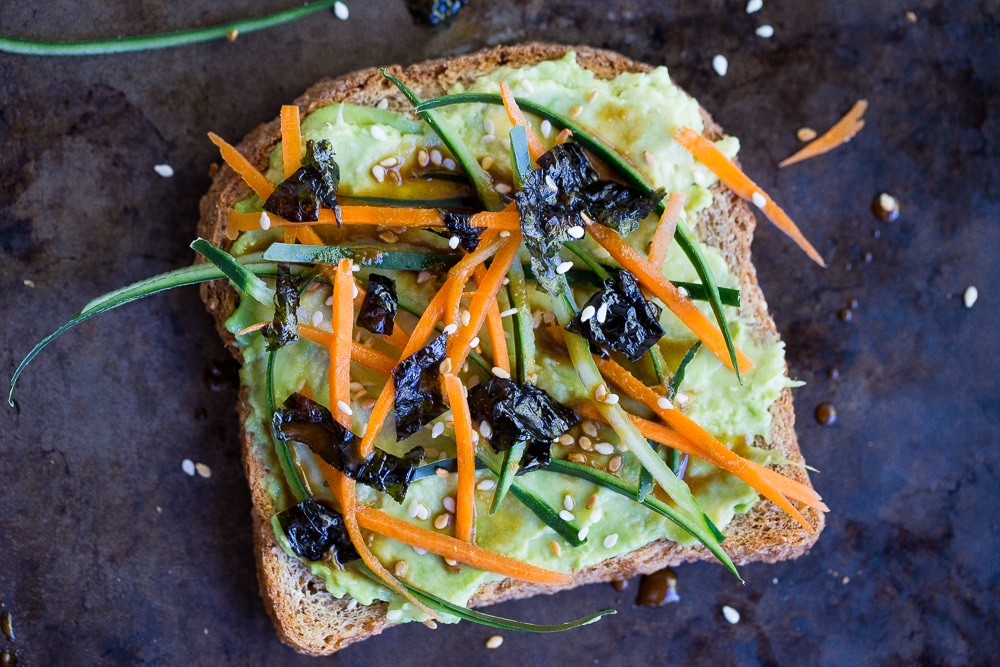 I love eating sushi and one of my favorite kinds is the simple vegetable one with carrot, cucumber and avocado. It's creamy and crunchy and when you dip it into some soy sauce and wasabi, it's one of my favorite flavors ever. I thought it would be fun to re-create those same flavors on some toast, because lord knows I don't got the skills to roll my own sushi!
I don't really have measurements for the ingredients because you can make as much or as little as you want (you're going to want to make a lot!). This Vegetable Sushi Avocado Toast is a great way to get your sushi fix at home, for breakfast 🙂
Print
Vegetable Sushi Avocado Toast
---
Bread, toasted
Avocado, mashed
Shredded Carrot
Shredded Cucumber
Seaweed, chopped into small pieces
Sesame Seeds
Soy sauce, gluten free if necessary
Wasabi paste
---
Instructions
Pour about a tablespoon of soy sauce into a small bowl and squeeze desired amount of wasabi paste in. Whisk and set aside.
Spread the mashed avocado onto the bread and top with carrot, cucumber, seaweed and sesame seeds. Drizzle over desired amount of sauce and enjoy!
Category:

Breakfast, Gluten Free, Vegan