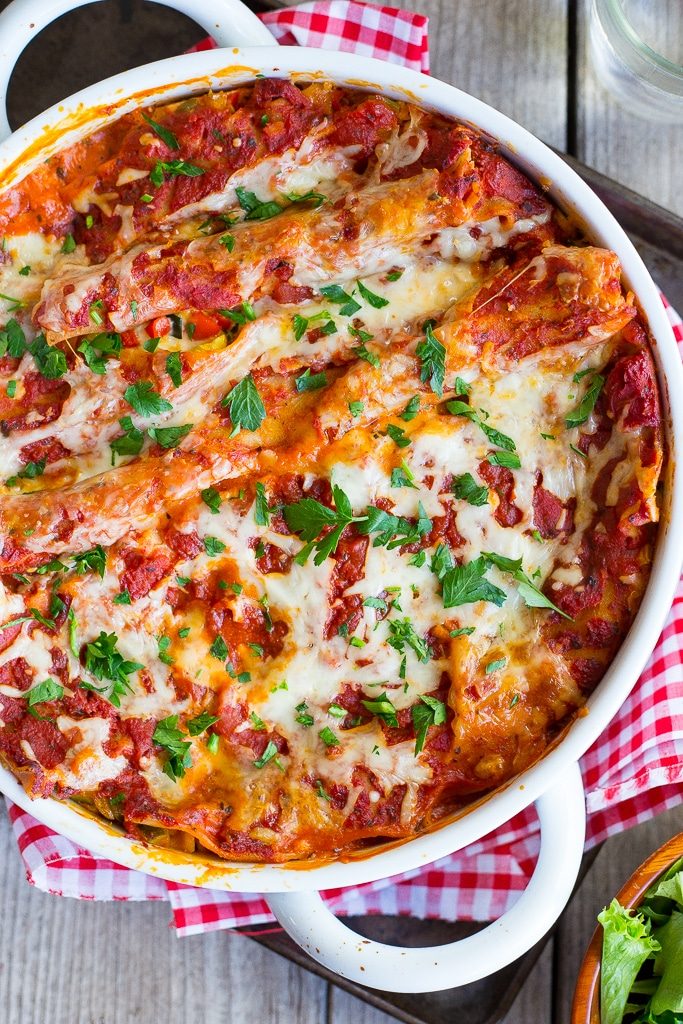 Growing up, one of my sister's favorite foods was lasagna and for some reason I hated it. Lasagna was the big meal my mom always cooked for her when she would come home from college and I never understood why she liked it so much.

Fast forward to a few years ago and I finally fell in love with lasagna too! I'm not sure if there was an exact moment, but as I started to experiment more with cooking it was one of the big meals I wanted to tackle and I began to love it.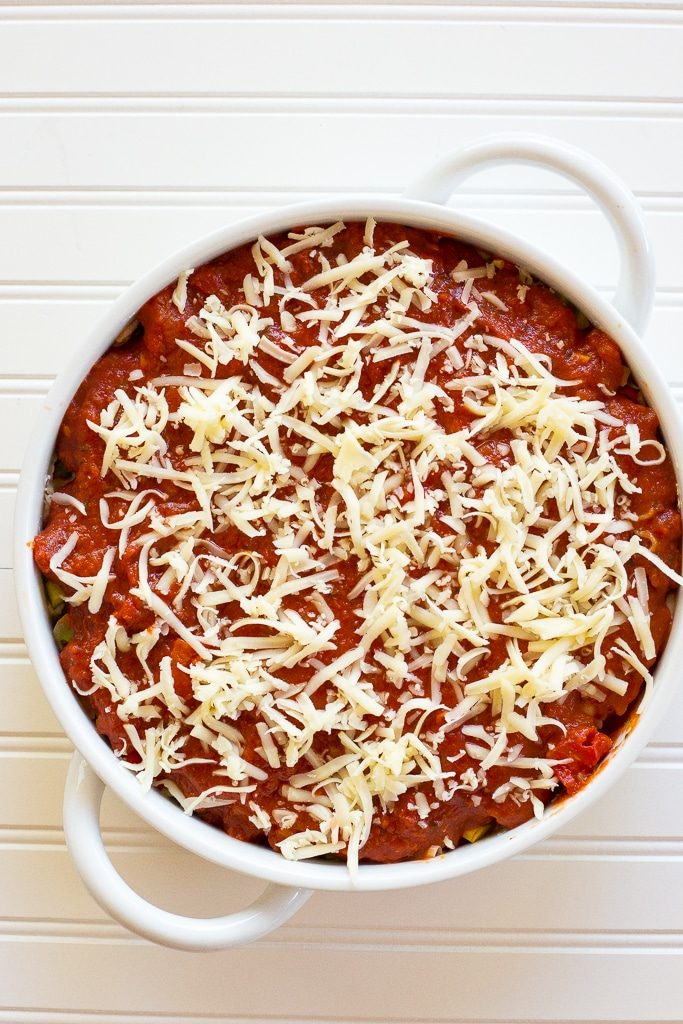 It is a little bit of a labor of love to make; there are multiple layers and a longer cook time, but the payoff is delicious and it makes for amazing leftovers! It's also such a hearty dish that is loaded with vegetables, noodles and cheese so you don't even need any sides to go with it!
Print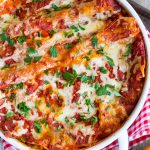 Loaded Vegetable Lasagna
---
Prep Time:

30 mins

Cook Time:

70 mins

Total Time:

1 hour 40 minutes

Yield:

6-8

Category:

Entree, Gluten Free
Ingredients
1 teaspoon olive oil
1 small yellow onion, diced
1 green pepper, diced
1 red pepper, diced
1 small zucchini, diced
1 small yellow squash, diced
2 cloves garlic, minced
1/2 teaspoon salt
1/4 teaspoon black pepper
2 cups ricotta cheese
1 large egg
2 tablespoons chopped parsley
1/4 teaspoon garlic powder
3 cups tomato sauce
2 1/3 cup shredded mozerella cheese
Lasagna noodles, I used about 1 1/2 boxes of gluten free, oven ready, noodles
---
Instructions
Pre-heat oven to 350 degrees Fahrenheit. Heat a large pan over medium heat and add olive oil and onion. Cook onion for 2 minutes and then add the rest of the chopped vegetables, salt and pepper. Cook vegetables until softened, about 10 minutes.
In a large bowl, mix together the ricotta cheese, egg, parsley, garlic powder and 1 pinch of salt.
Spread one cup of tomato sauce in the bottom of a large baking dish (I used a large circle dish, but you could use a rectangle as well). Next add a layer of noodles, 1/2 of the ricotta cheese mixture, 1/2 the vegetable mixture and 1 cup of mozzarella cheese. Then repeat layers starting with a layer of noodles, sauce, ricotta, veggies, mozzarella cheese and finish with one layer of noodles, one cup of tomato sauce and 1/3 cups shredded mozzarella cheese. Place lasagna in the oven and cook until noodles are cooked through, 50-60 minutes.