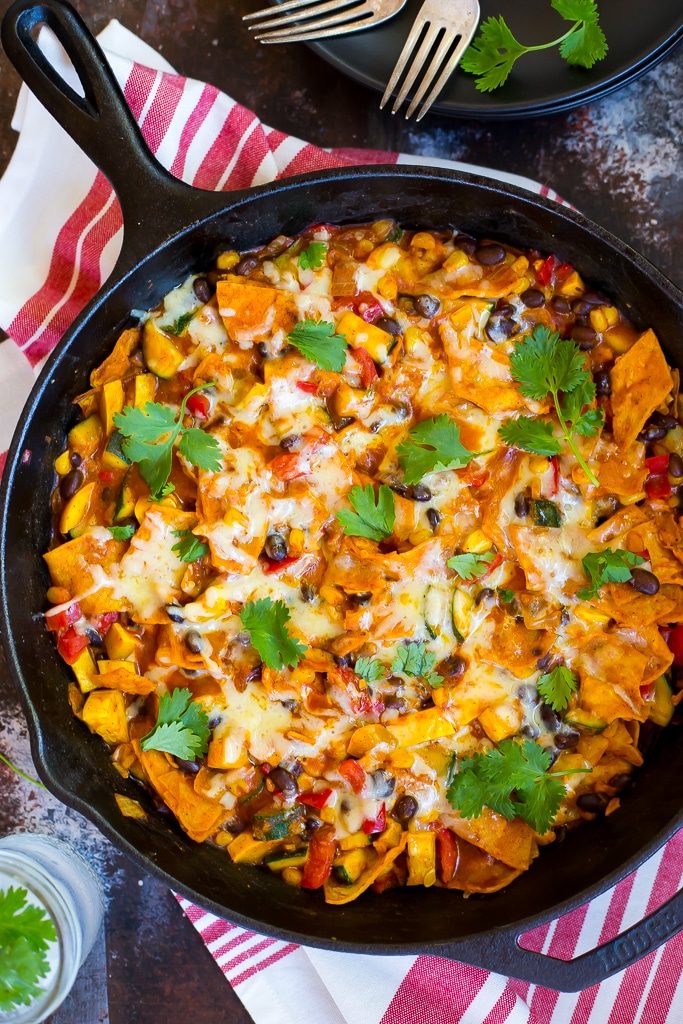 Sometimes I get these recipe ideas in my head that end up having so many steps and taking forever to cook. They usually taste really good, but when all is said and done I think to myself, "was that really worth it?". I've spent about $50.00 on all the ingredients and I've used dirtied up pretty much every single pan in the house. And I'm now covered in sweat because I've turned the oven on and it is 110 degrees outside.

So, I came up with this one pot stove top enchilada recipe to make up for all those other times I used way more than one pot. And, since you might already have most of these ingredients in the house it doesn't end up being too pricey either!
Dishes are one of the things I loathe the most when it comes to housework. Growing up we lived in an apartment that had a dishwasher. For a reason that I still don't know the answer to, my mother never once let us use the dishwasher. We lived in that apartment for 7 years. I can't imagine that it was broken for 7 years, so I really have no idea why we couldn't use it.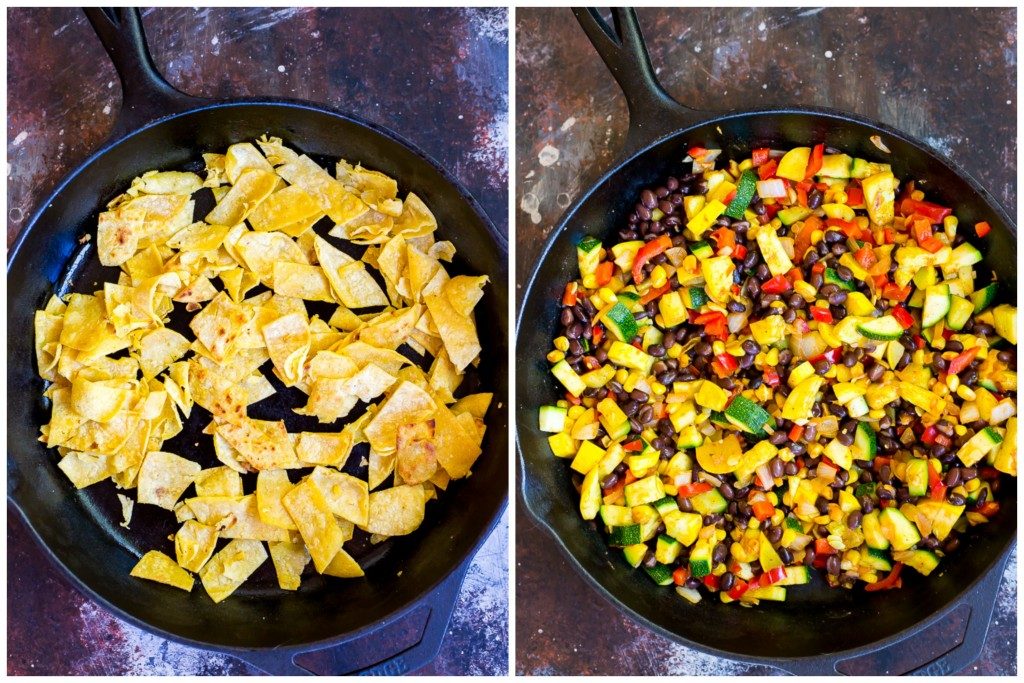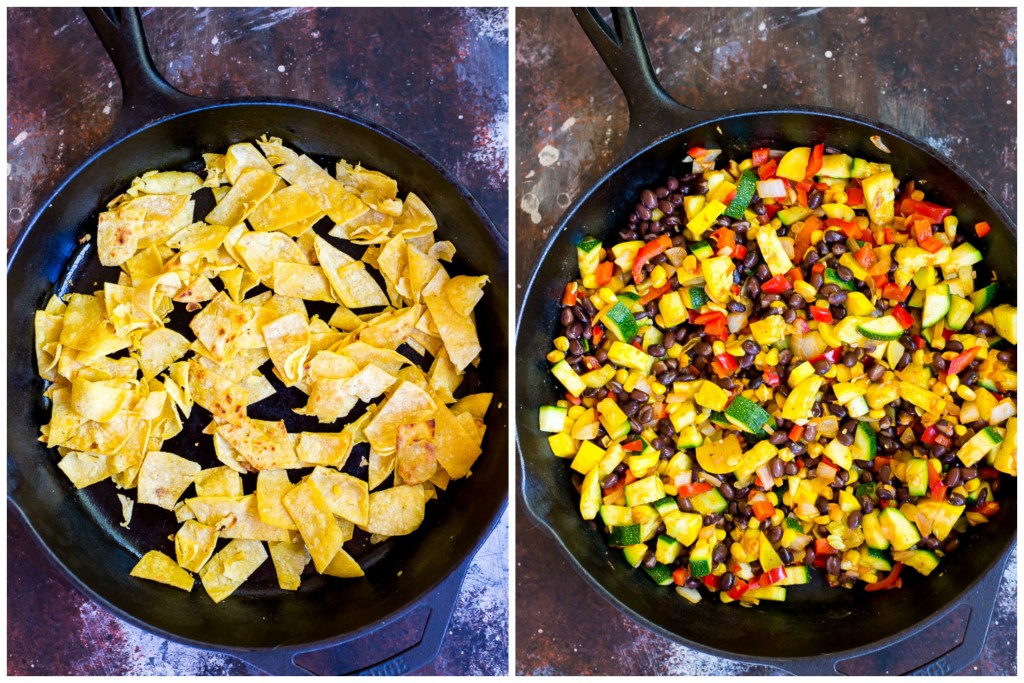 So, instead of being like a normal person and throwing all the dirty dishes into the dishwasher and just pressing a button to get clean dishes, my mother made my sister and I do the dishes every.single.night. One night I did them and the next night she did them.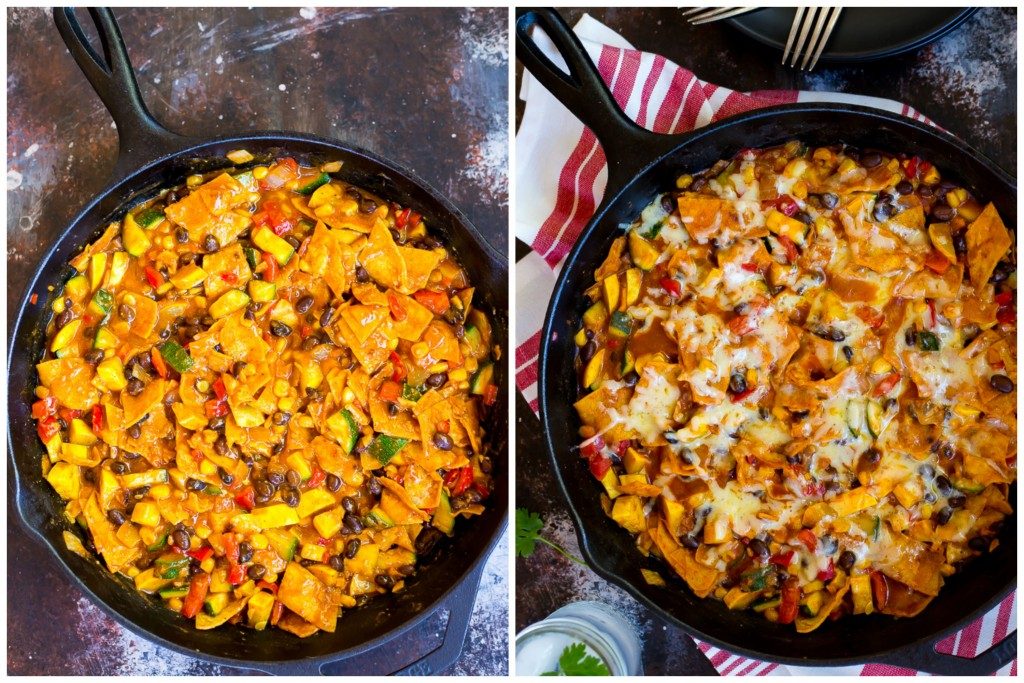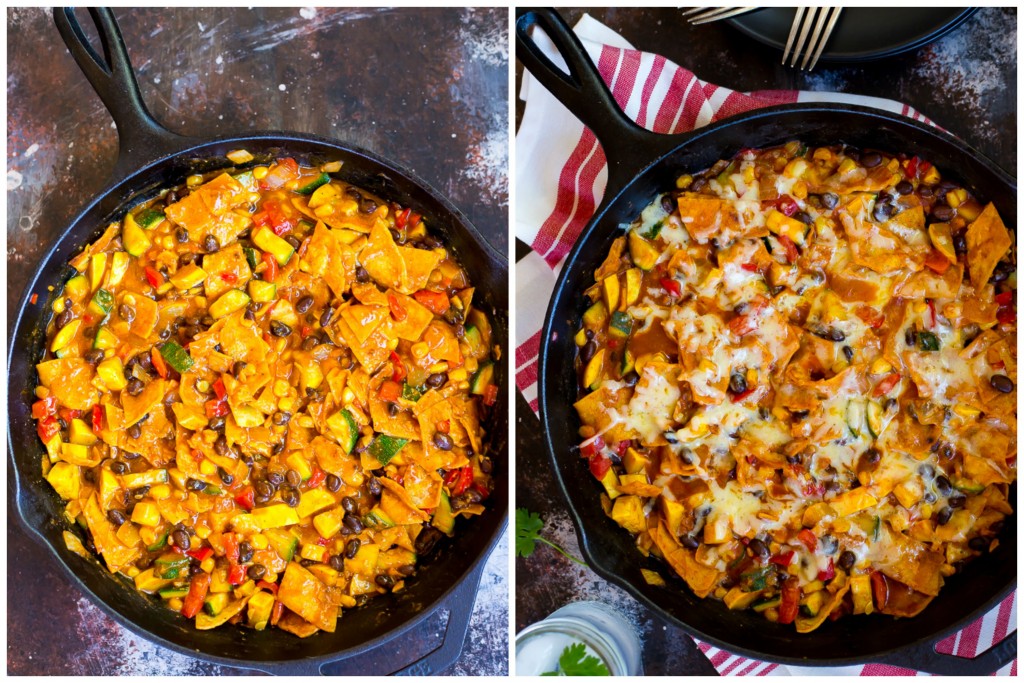 My night to do the dishes was the worst night ever! If she was trying to make us learn a lesson, the only lesson I've learned is that if you never want to do the dishes again you should have kids, then they will do them. Unfortunatey, Cheeto is not too fond of water…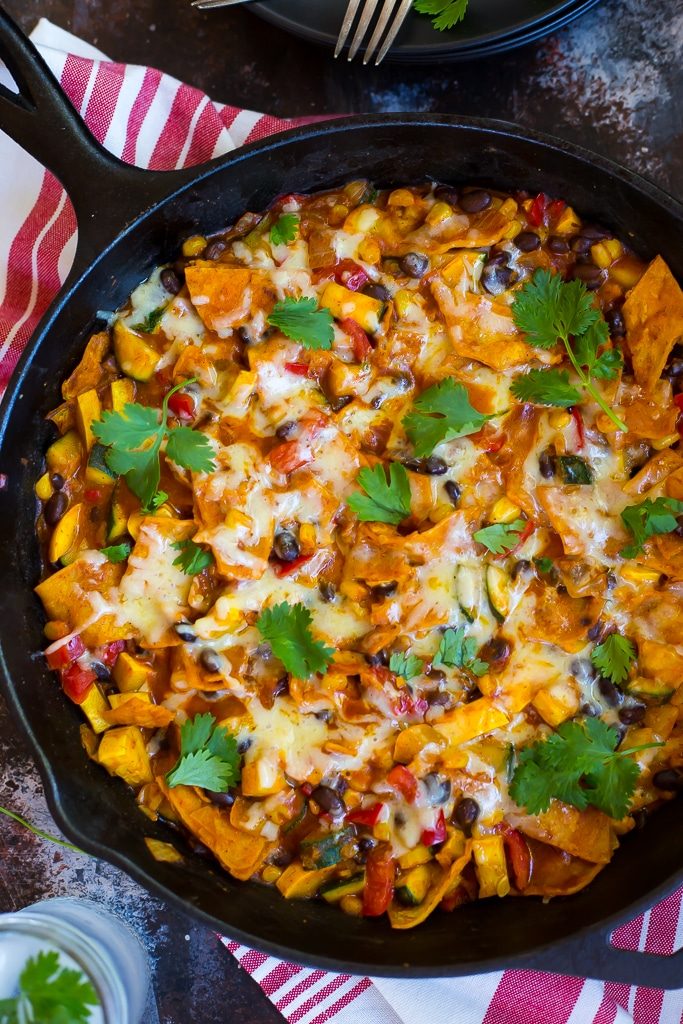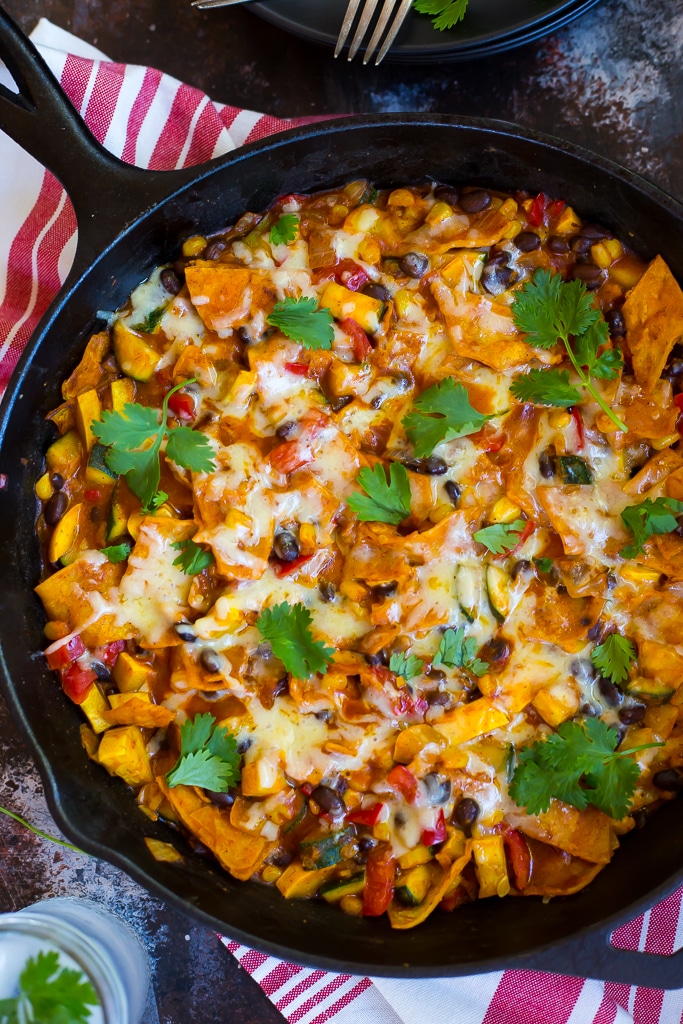 Then, a few years ago my husband and I moved into an apartment that didn't have a dishwasher. It was terrible and it made me want to eat out every single night just to avoid having a mountain of dishes to do. A few months before we moved out our landlord bought us a dishwasher and I was so excited until it broke the second time I used it. We got it fixed a few weeks later and then it broke again the very next time I used it.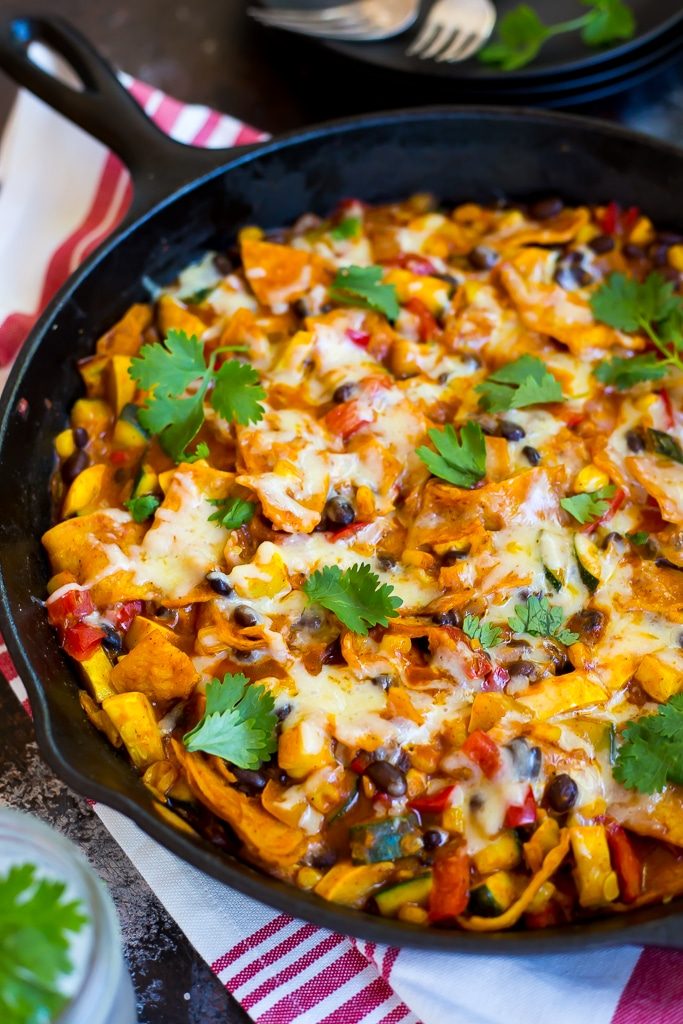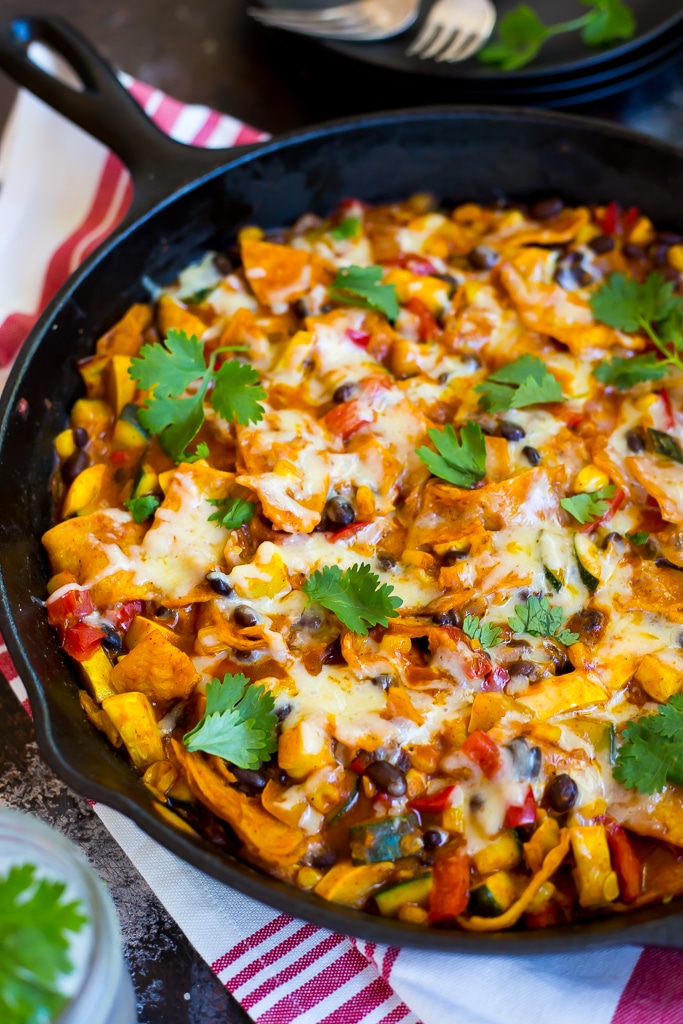 The moral of this story is that dishwashers are fickle and you shouldn't trust them, but you can always trust an enchilada dish that you can cook on your stovetop! Especially when it gives you an excuse to eat up all your favorite summer vegetables!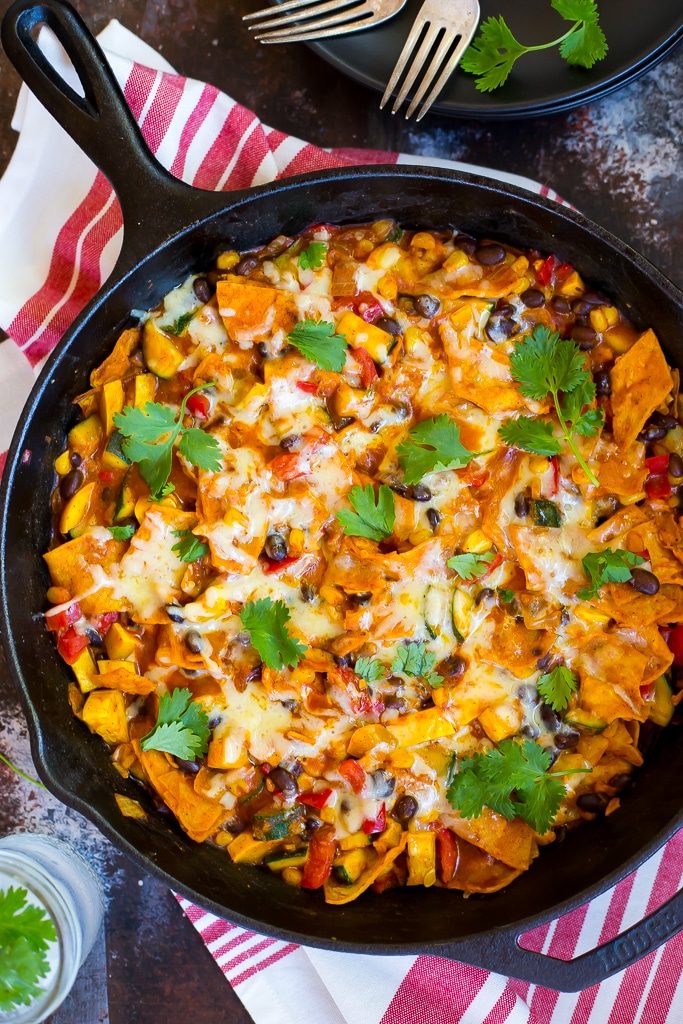 Print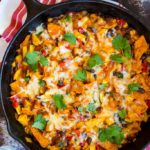 One Pot Stove Top Enchiladas – Summer Style
---
Author:

Prep Time:

10 mins

Cook Time:

20 mins

Total Time:

30 minutes

Yield:

6

1

x
Category:

Dinner, Gluten Free
Ingredients
3 teaspoons

olive oil, divided

8

corn tortillas, cut into

one

inch pieces

1/2

yellow onion, small diced

1

small zucchini, small diced

1

small yellow squash, small diced

1

small red bell pepper, small diced

3/4 cup

fresh corn kernels

1

(15 ounce) can black beans, rinsed and drained

1/2 teaspoon

salt

1/4 teaspoon

black pepper

1 teaspoon

ground cumin

1 teaspoon

paprika

1 teaspoon

granulated garlic

1/2 teaspoon

onion powder

1 1/2 cup

grated cheese, divided

1 1/2 cup

enchilada sauce
Cilantro leaves for topping, if desired
---
Instructions
Heat a large skillet (10-12 inch) over medium heat and add 2 teaspoons olive oil. Add corn tortilla pieces to the pan and cook for five minutes, until slightly crispy. Remove tortillas and set aside. Add the remaining 1 teaspoon oil to the pan and add the onions and a pinch of salt. Cook onions for 2 minutes and then add the zucchini, squash, pepper, garlic, corn, black beans and all of the spices. Stir until everything is combined and cook for ten minutes, until vegetables are tender.
Add the corn tortillas back in along with 1 cup grated cheese and stir. Next add the enchilada sauce and stir again. Top with the remaining 1/2 cup cheese, turn the heat off and cover for 5 minutes, until cheese is melted. Top with cilantro leaves, if desired.
Looking for more Delicious 30 Minute Dinner Recipes?