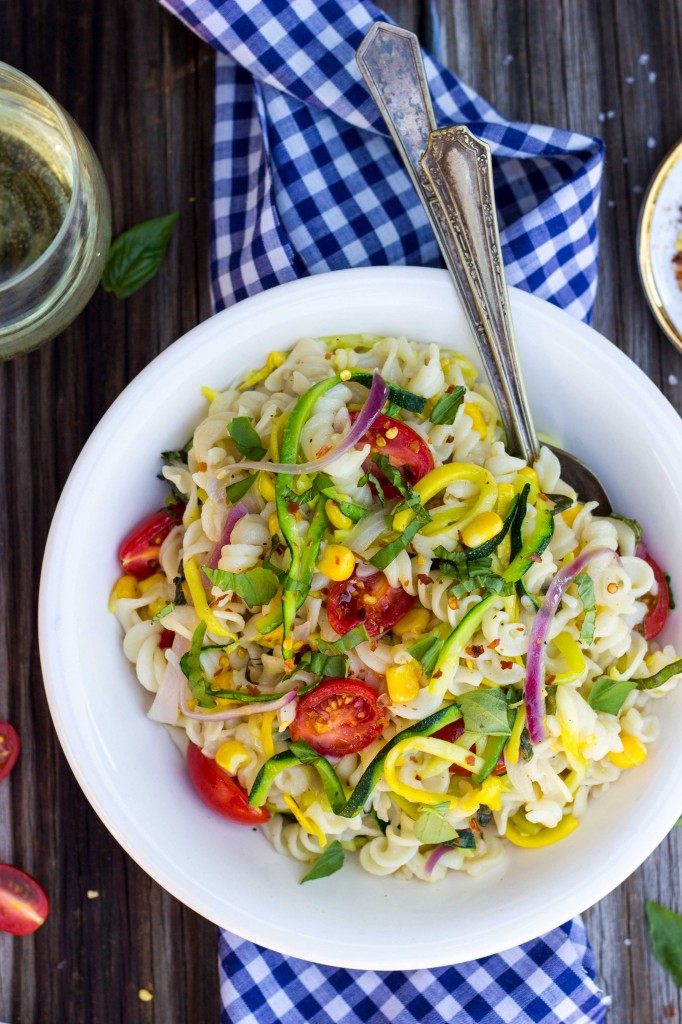 I have a very important announcement to make: Summer is not over yet!!! I know that it is labor day today, but the official last day of summer isn't until September 22nd.
So, please do me a favor and put the pumpkin recipes and the sweatshirts away! This might just be me feeling a little bitter when I hear other people talking about the changing leaves and the cooler weather, because in Tucson the only two seasons we have can be described as "Really Hot" and "Less Hot". So, on second thought keep the pumpkin recipes coming so I can live vicariously through you!
September is usually the time of the year that I start to curse the fact that I live in the Southwest. Fall is one of my favorite seasons and before I moved out west, I was used to enjoying fall weather in September. These days, come September, my mind is thinking jeans and sweatshirts and cooler evenings, but my body is still feeling hot, sweaty, and sunburned.
On a happier note, my wonderful husband bought me a spiralizer for my birthday! I feel like I'm finally part of the awesome spiralizer club and nothing is safe from the jaws of my spiralizer!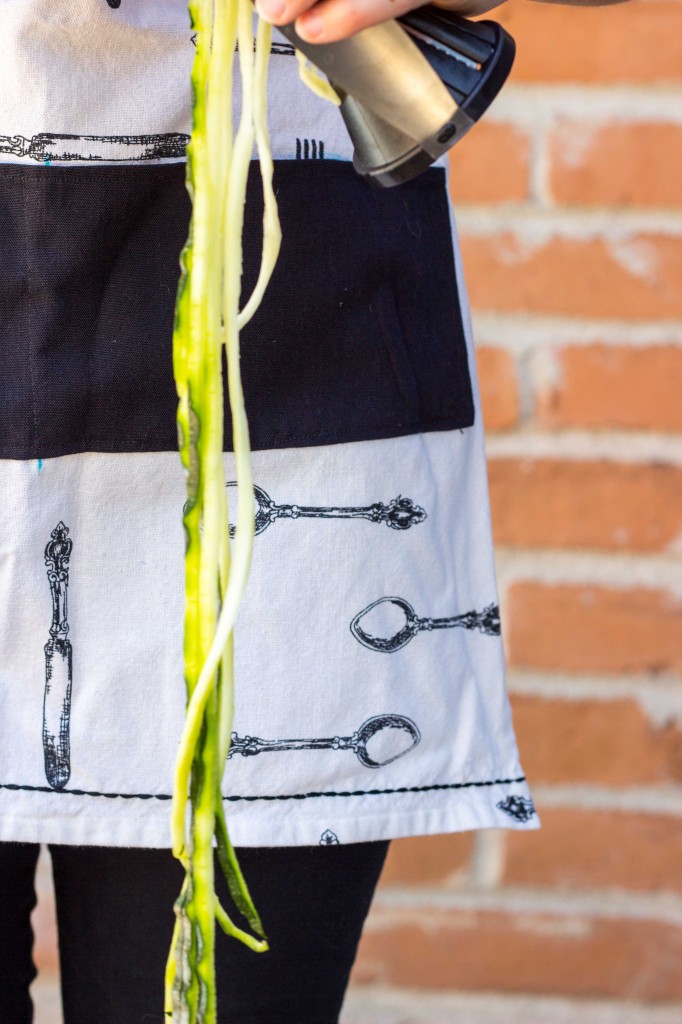 It really is an amazing contraption and I would definitely recommend one to everyone. It also gives me a great right arm workout, which is usually what I buy a fancy cooking contraption to avoid, but vegetable noodles (and maybe even some fruit noodles!) are so much fun that is is totally worth it. If you don't have a spiralizer you can certainly still enjoy this dish. Just chop the zucchini and squash up into bite size pieces instead.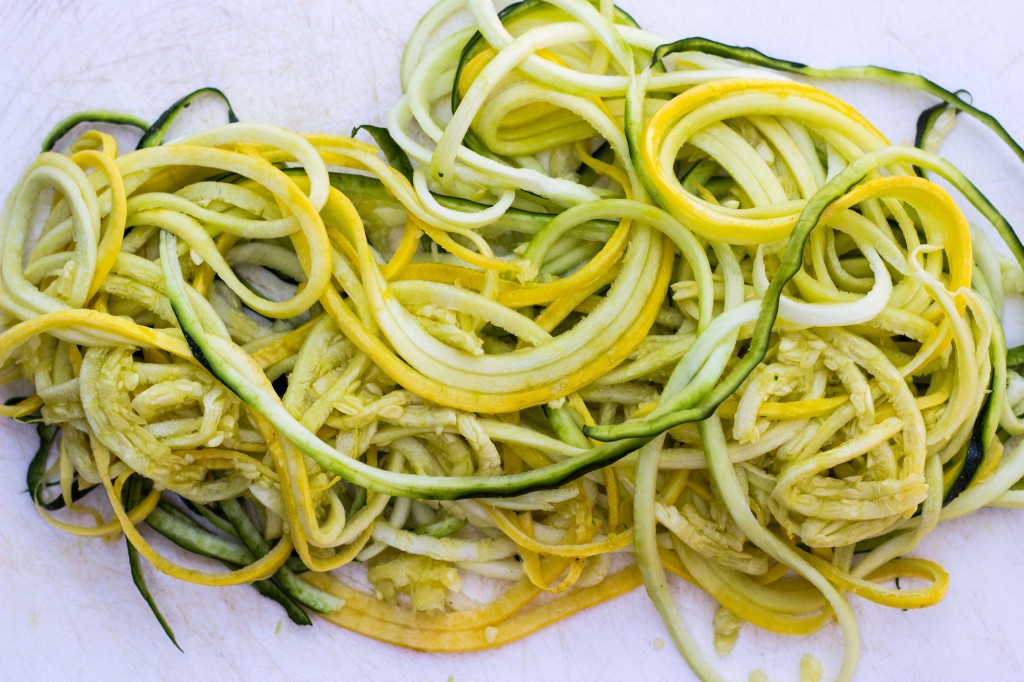 I have a love/hate relationship with this pasta dish. I love it because it is so good and gives me an excuse to use all the summer vegetables under the sun, but I also hate it because I cut myself worse than I've ever cut myself while chopping the vegetable noodles into smaller pieces. I honestly think I might have had to go to the emergency room if my nail hadn't gotten in the way. The icing on the cake was when I ran into the bedroom doubled over in pain, Cheeto followed me in and proceeded to attack me! I guess cats aren't always the most sympathetic of pets…
Print
Summer Vegetable Pasta Salad
---
Prep Time:

15 mins

Cook Time:

15 mins

Total Time:

30 minutes

Yield:

6

-

8

1

x
Category:

Entree, Gluten Free, Vegan
Ingredients
1

pound pasta, your favorite kind. I used brown rice pasta.

1

medium sized zucchini

1

medium sized yellow squash

1 1/2 cup

sliced cherry tomatoes

1 1/2 cup

corn kernels

1/2

small red onion, sliced in half moons
Vinaigrette:
2/3 cup

extra virgin olive oil

1 1/2 teaspoon

dijon mustard
Juice of

1

lemon

1

small handful basil leaves, chopped

2

cloves garlic, minced

1/2 teaspoon

black pepper

1 teaspoon

salt
---
Instructions
Bring a large pot of water to a boil over medium heat. Once water is boiling, add in the pasta and cook according to directions.
If you have a spiralizer, spiralize the zucchini and the squash and roughly chop the "noodles" into smaller pieces. If you do not have a spirlaizer, chop the zucchini and squash into bite size pieces.
Heat a large pan over medium heat and coat the bottom with olive oil. Throw in the zucchini, squash, red onion, and corn kernels. Season with salt and pepper and cook for about 5 minutes. Drain out any water the appears and place vegetable mixture into a large bowl.
Drain the pasta and add into the bowl along with the tomatoes.
In a small bowl add all dressing ingredients and mix together. Pour dressing over pasta mixture and add more salt if needed. Top with chopped basil leaves and red pepper flakes, if desired. Add extra salt and pepper to taste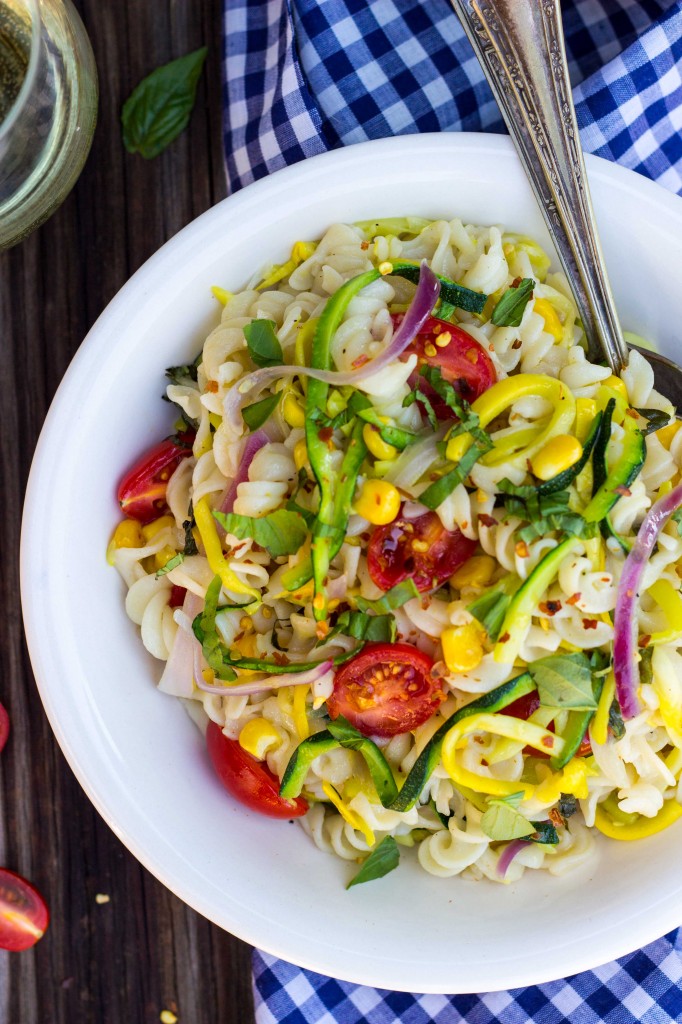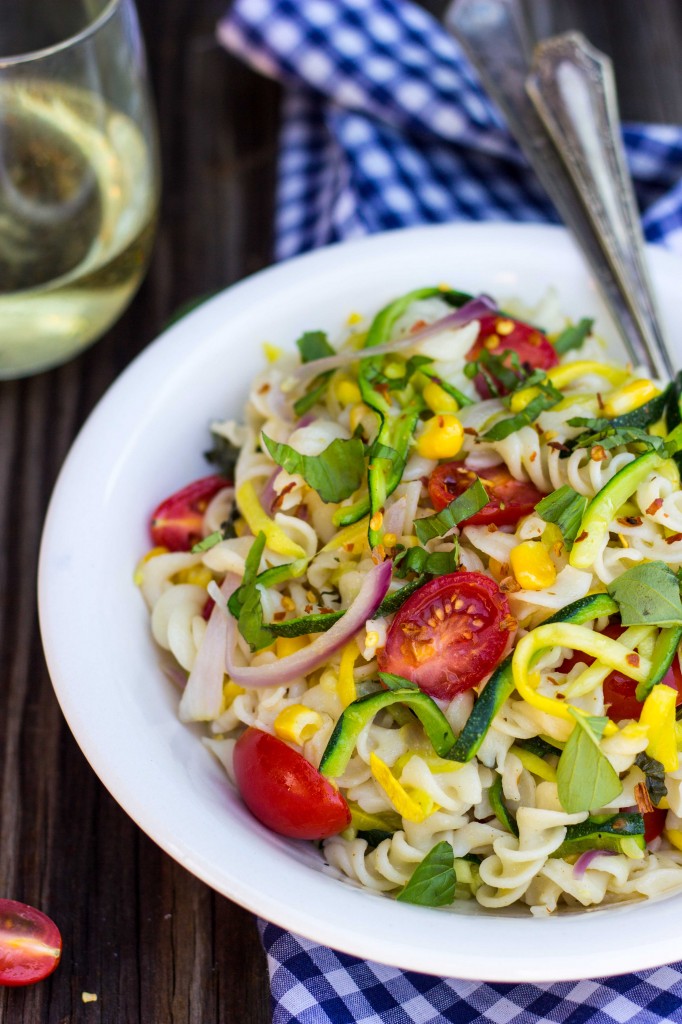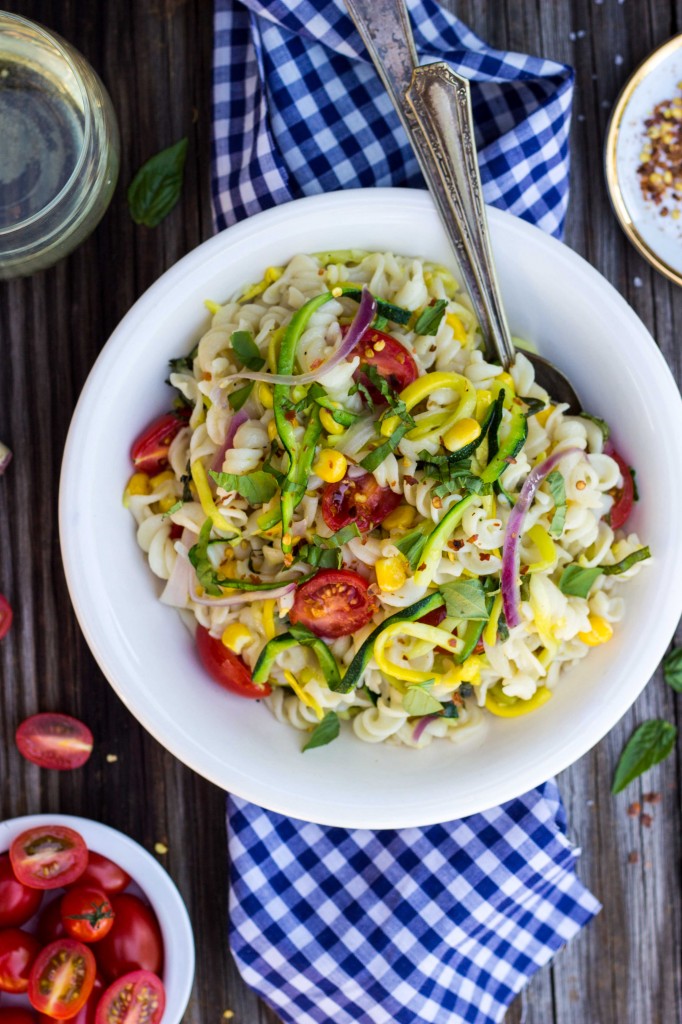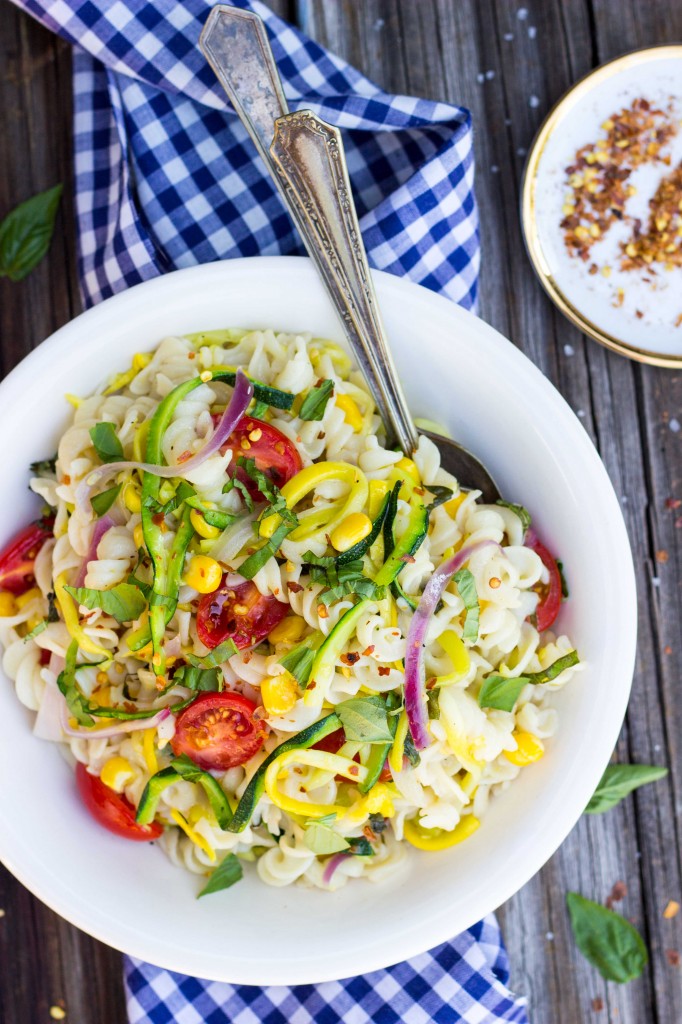 Cheeto loves napping on the random piles of clothes that can be found throughout the house 🙂