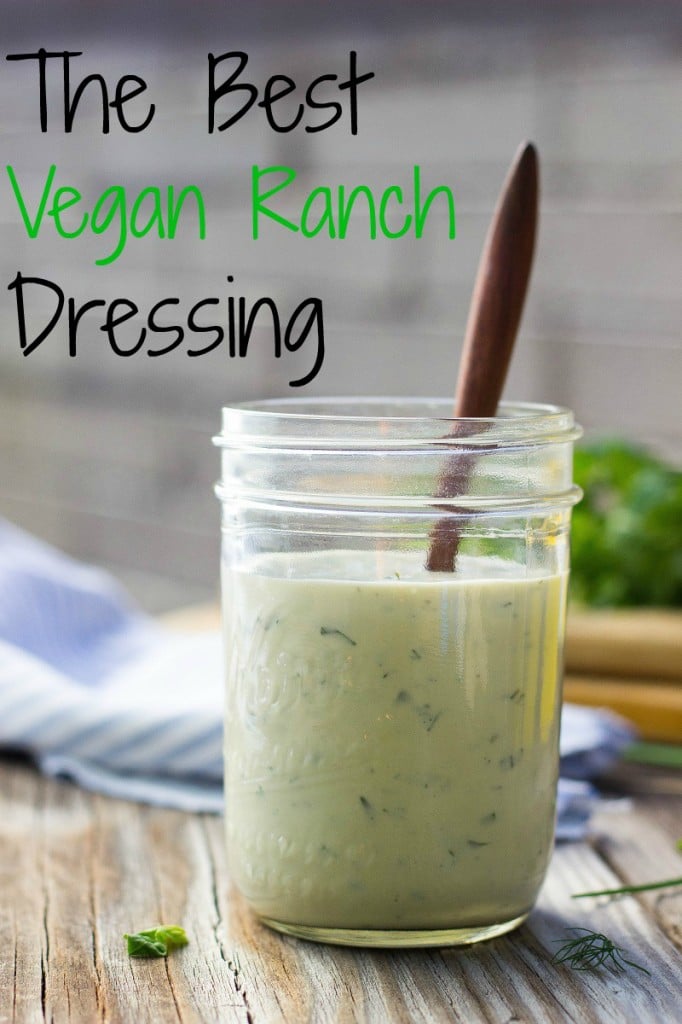 Hi, my name is Isadora and I am a ranch addict. I've been clean for about 5 years up until today. I used to be one of those people who put ranch dressing on everything; pizza, pasta, tacos, etc… You name it, a disgusting amount of ranch dressing went on top of it.
I actually remember being so picky as a child that the only things I would eat on holidays were mashed potatoes and carrots and ranch dressing. And you better bet that the ranch dressing also went right on top of those mashed potatoes! A few years ago, I decided to give up ranch dressing and start actually tasting the food I was eating rather than just tasting ranch all the time! But then a few days ago a friend of mine reminded me of my ranch obsession and suggested that I make a vegan version and I haven't looked back yet!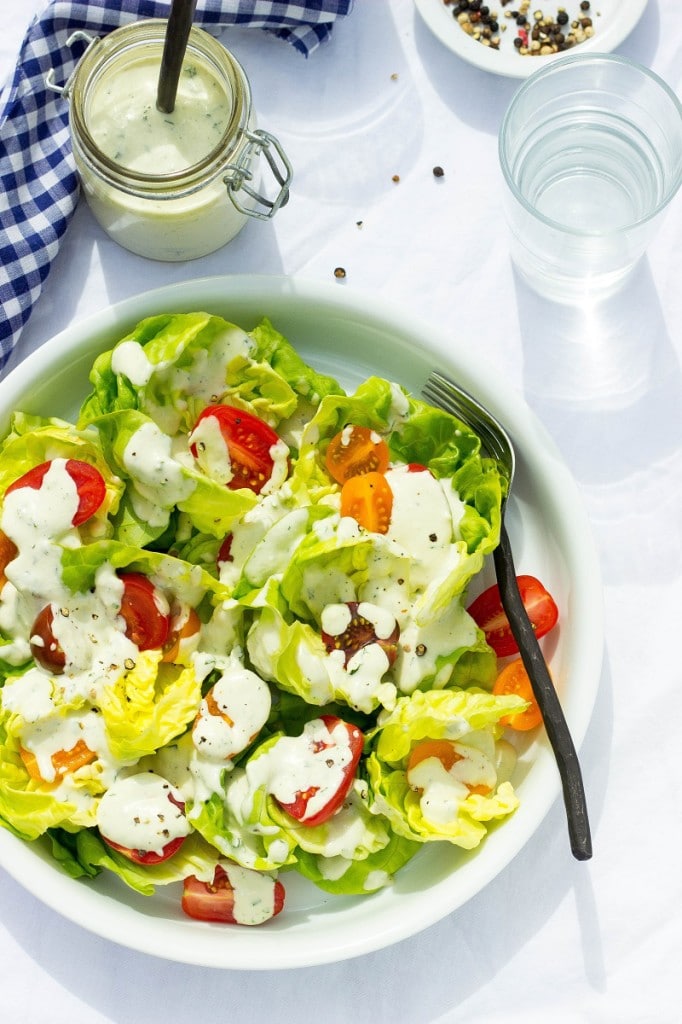 It is funny how easy it is to fall back into old habits! I've been enjoying this ranch as a dressing on salads, as a dip for vegetables, and I've also been piling it on pretty much everything else I've been eating lately. It really does taste so good! A few of my friends have said that they like it even better than the real thing.
The base of this vegan ranch dressing is cashew creme, veganaise, and almond milk with apple cider vinegar (a vegan version of buttermilk). I've then added in a few seasonings and some fresh herbs. But, I think what really gives it amazing taste is that I've also blended up some cucumber directly in the sauce to give it a nice cool fresh taste.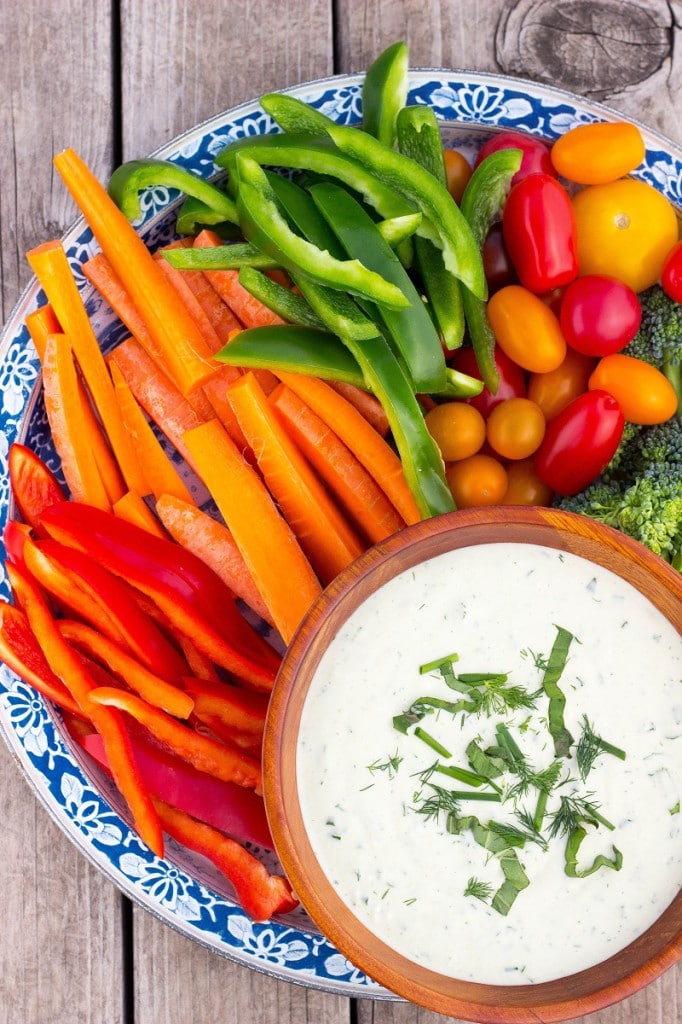 This really is the Best Vegan Ranch Dressing you will try! And I promise you that once you make it, you will be putting it on everything in sight too 🙂
Print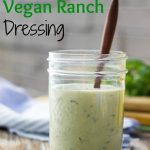 The Best Vegan Ranch Dressing
---
Category:

Dressing, Dip, Gluten Free, Vegan
Ingredients
1/4 cup

plain, unsweetened almond milk

2 teaspoons

apple cider vinegar, divided

1 1/4 cup

raw cashews soaked overnight or boiled for

30

minutes

1 1/2 cup

veganaise, I used reduced fat

1 1/2 teaspoon

lemon juice

1/4 teaspoon

salt

1/2

heaping cup chopped cucumber

1

–

2

tablespoons water, depending on how thick you want the dressing

1/4 teaspoon

onion powder

1/4 teaspoon

garlic powder

1 tablespoon

fresh chopped Italian parsley

2 tablespoons

fresh chopped dill

2 tablespoons

fresh chopped basil

2 tablespoons

fresh chopped chives
---
Instructions
Add the almond milk and 1 teaspoon of apple cider vinegar to a cup and let sit for 20 minutes, until curdled. Then add the soaked cashews, almond milk mixture, veganaise, remaining teaspoon of apple cider vinegar, lemon juice, salt, and cucumber to a blender. Blend until you have a creamy mixture with no lumps, about 1 minute. Add water if needed.
Transfer dip to a large bowl and mix in the onion powder, garlic powder, and fresh herbs.
Enjoy as a dressing on salads or a dip for vegetables. Makes about 3 cups.