Do you love tacos, but you need some fresh, new tacos recipes?! If so, this roundup of 21 Delicious Vegetarian Taco Recipes is for you! Make sure to save this post for your next Taco Tuesday!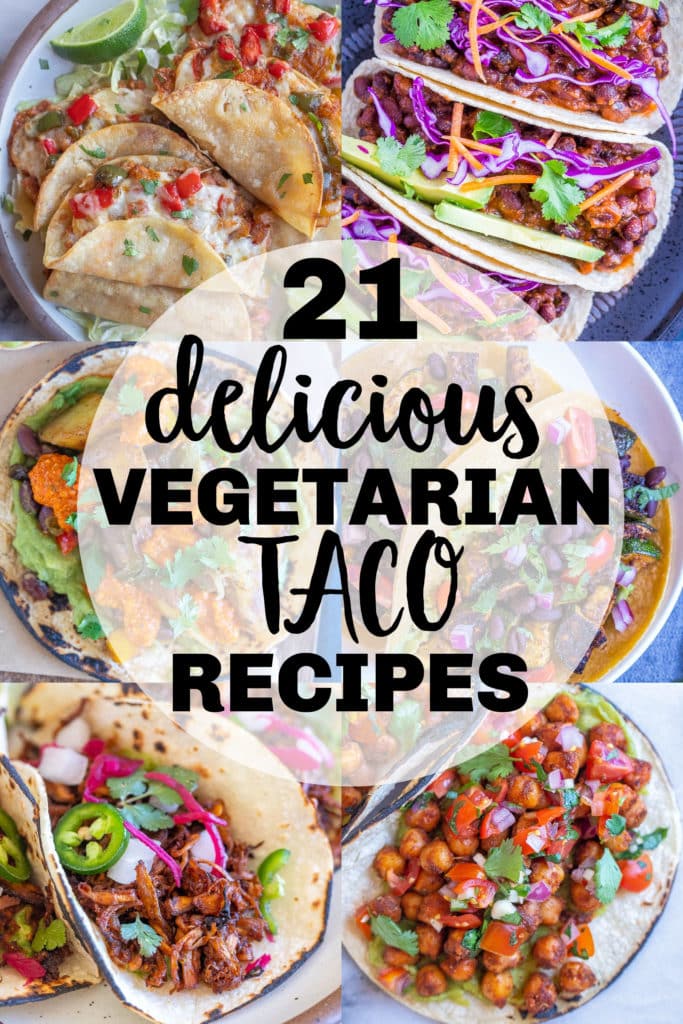 It seems to be the consensus that everyone loves tacos! I could eat them every single day and always have fun coming up with new, fun and delicious vegetarian taco recipes. Today I have rounded up all my favorite tacos so you have them in one place. Enjoy!

Vegetarian Taco Recipes
All recipes included are vegetarian and most are also gluten free and/or vegan! Tacos are great because they usually don't take much time to make and they can be great ways to pack extra veggies into your diet! I hope you enjoy these 21 delicious vegetarian taco recipes!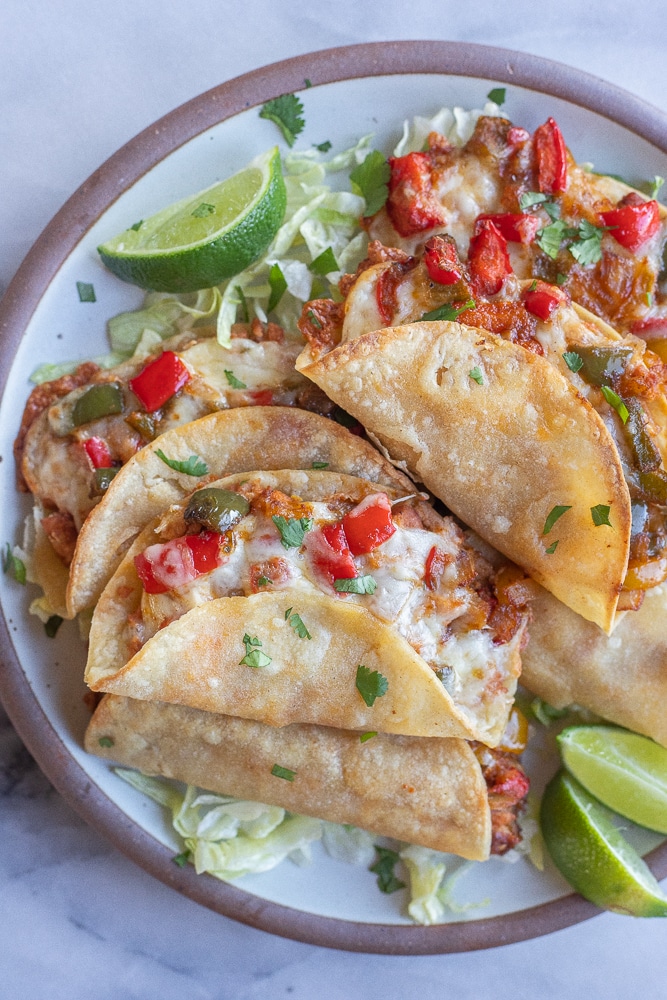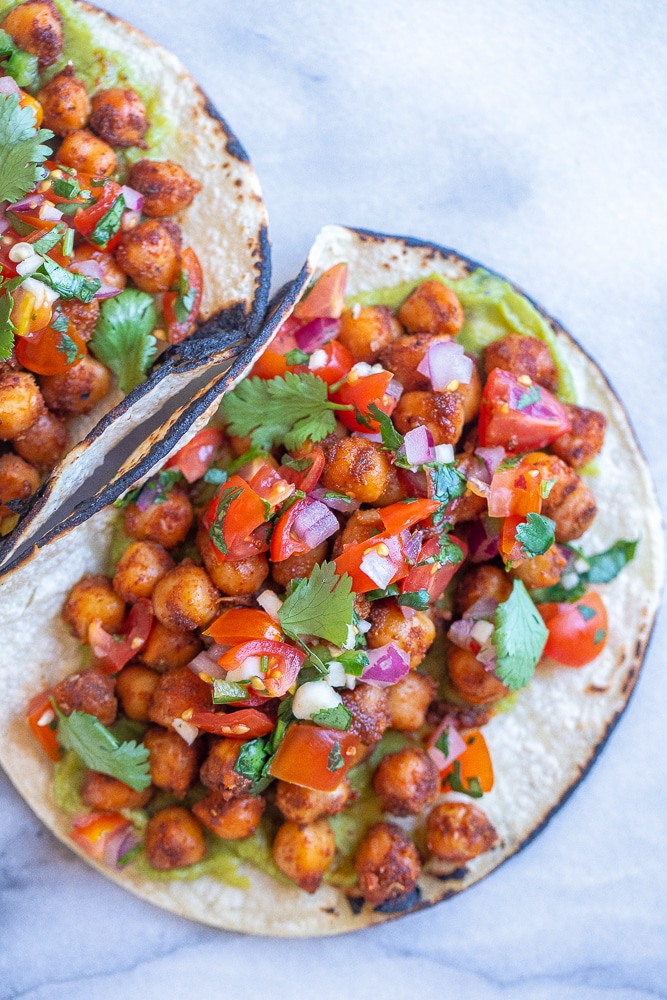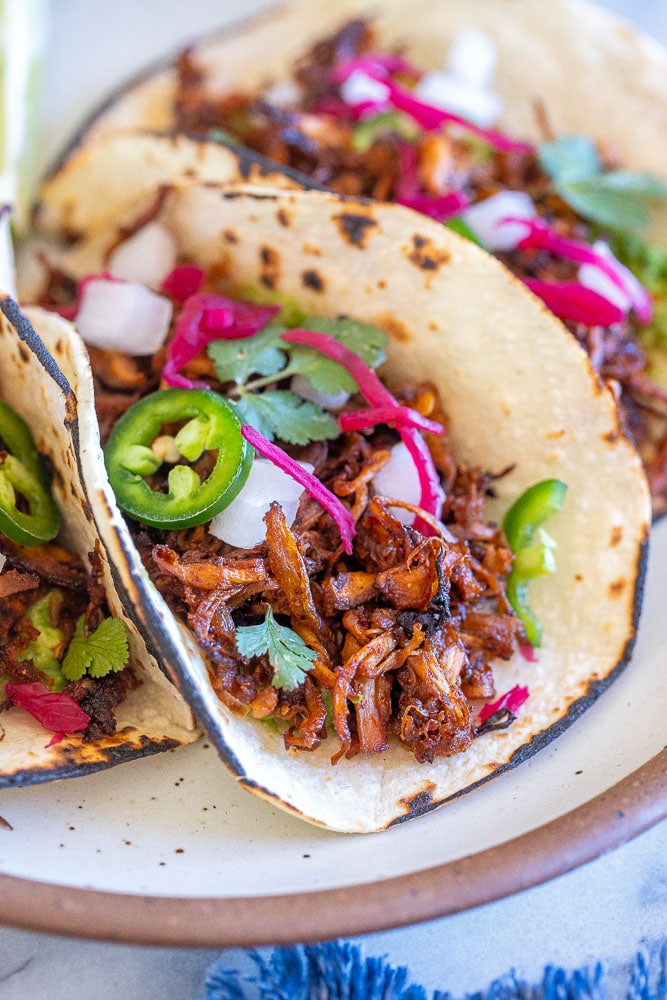 CRISPY CAULIFLWOER TACOS WITH GREEN TAHINI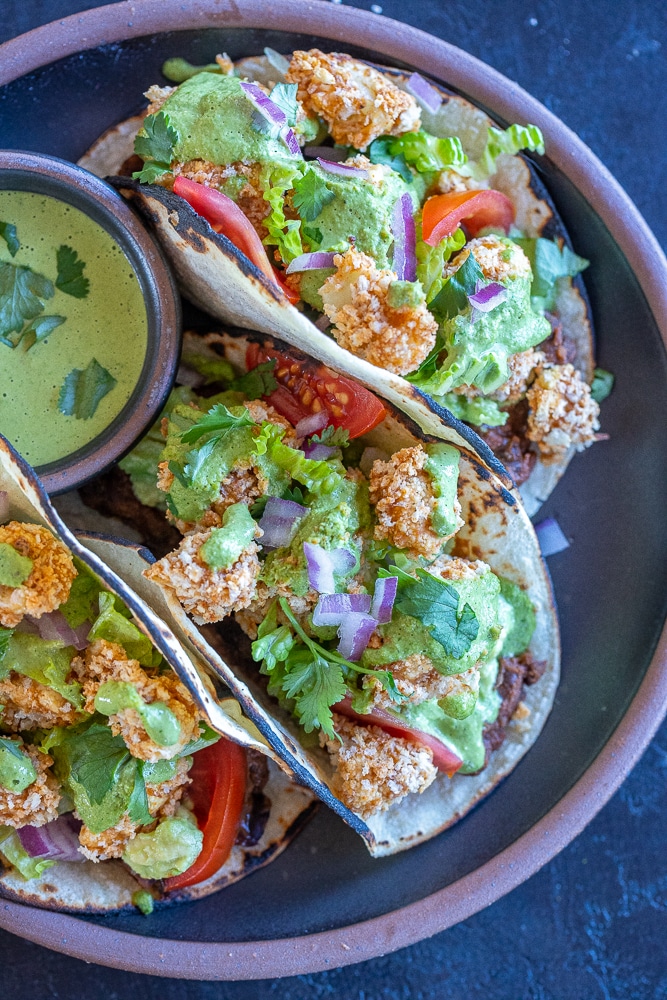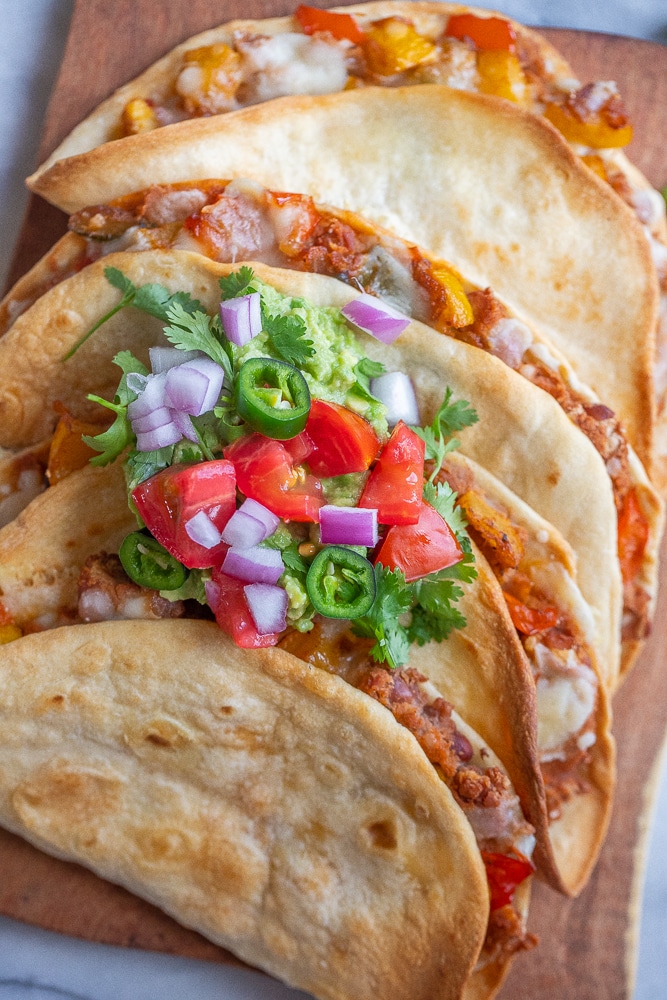 SPICY POTATO TACOS WITH BLACK BEANS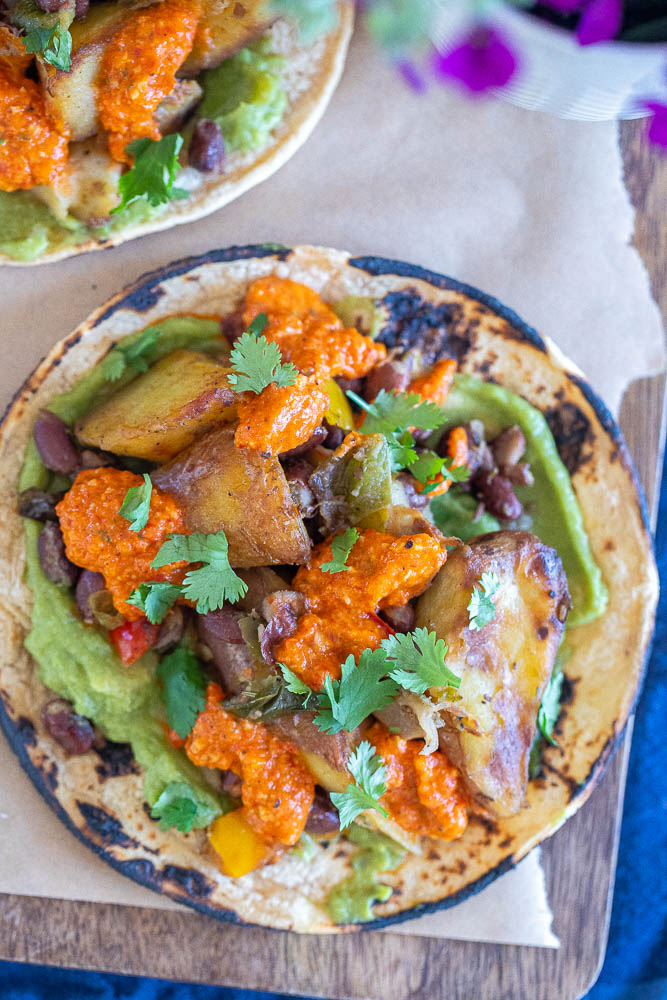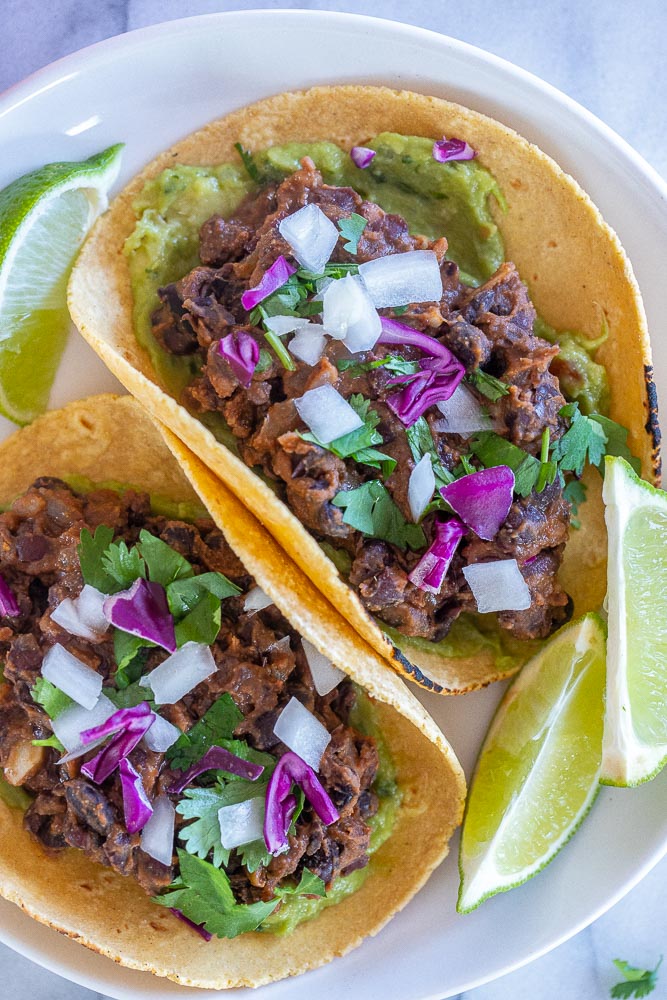 BUFFALO CAULIFLOWER TACOS WITH RANCH SLAW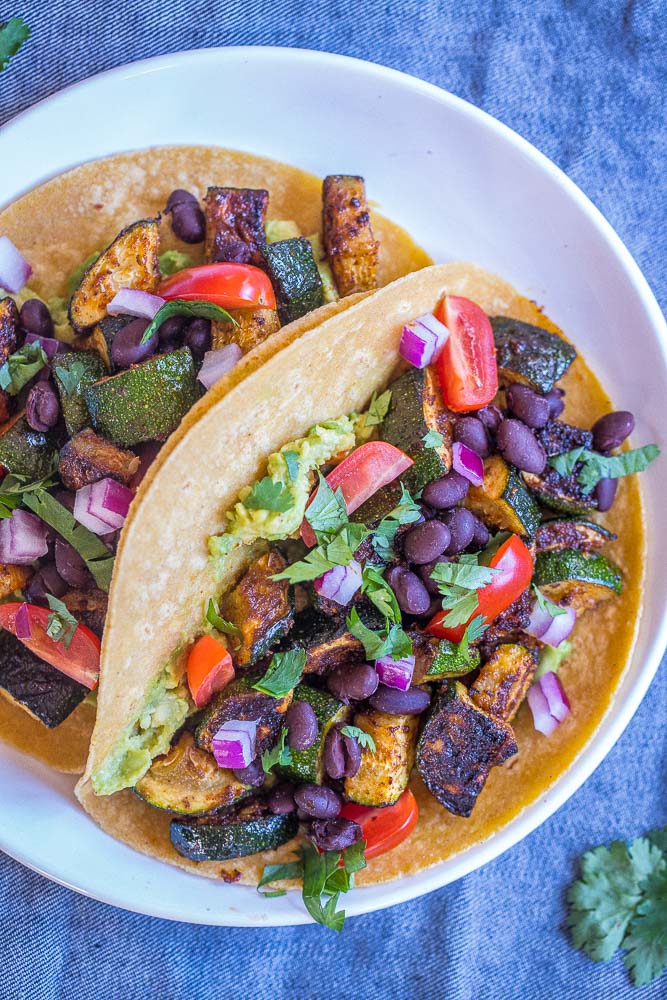 VEGAN TOFU TACOS WITH TAHINI CHEESE SAUCE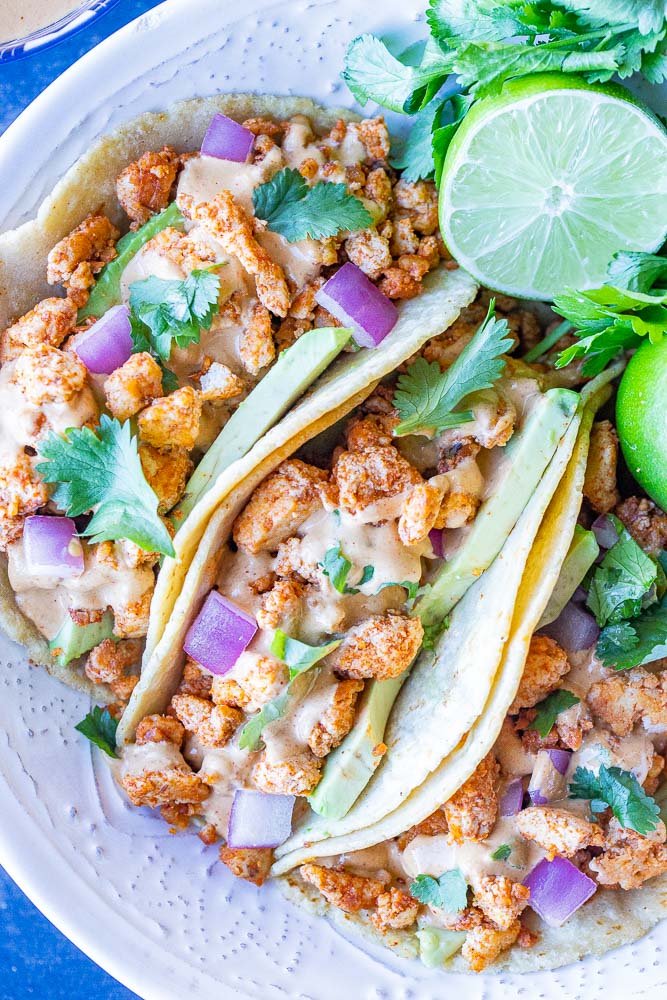 VEGAN BLACK BEAN TACOS WITH SUMMER VEGETABLES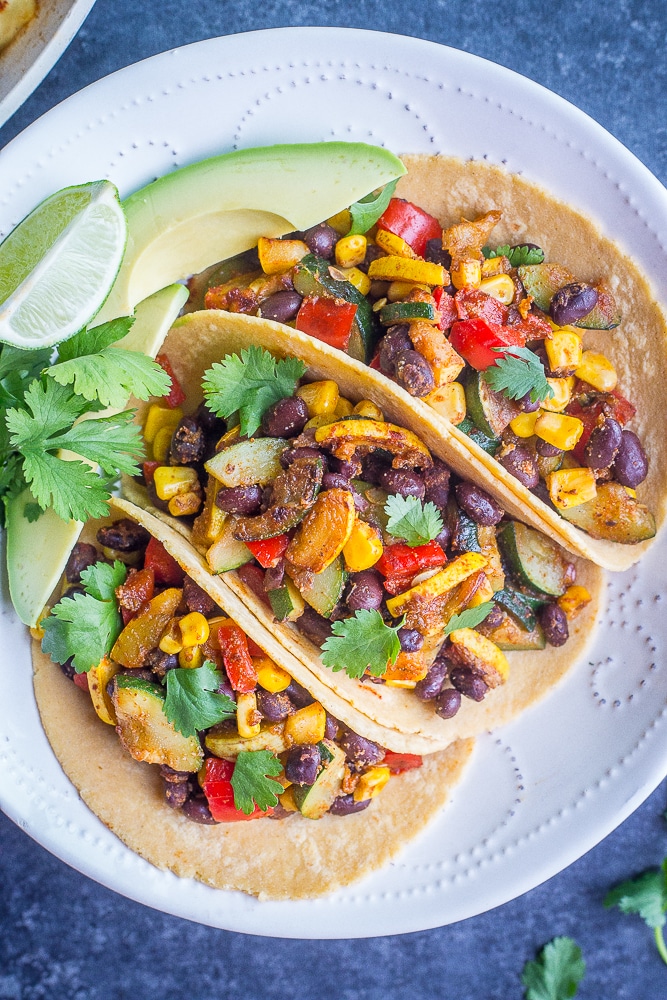 20 MINUTE BBQ BLACK BEAN TACOS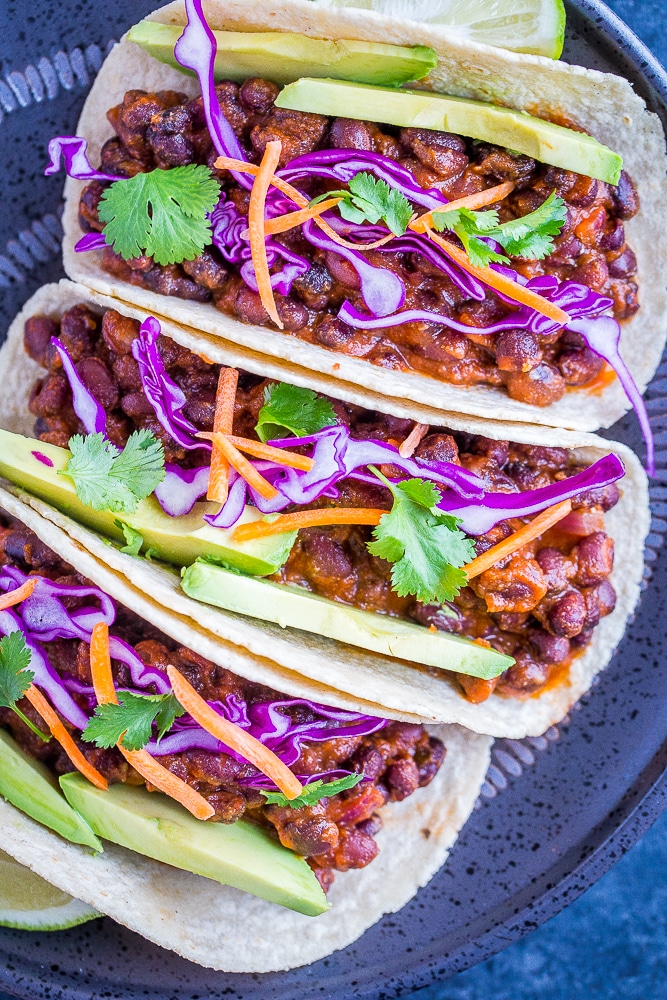 CRISPY BAKED TACOS WITH SEASONED CAULIFLOWER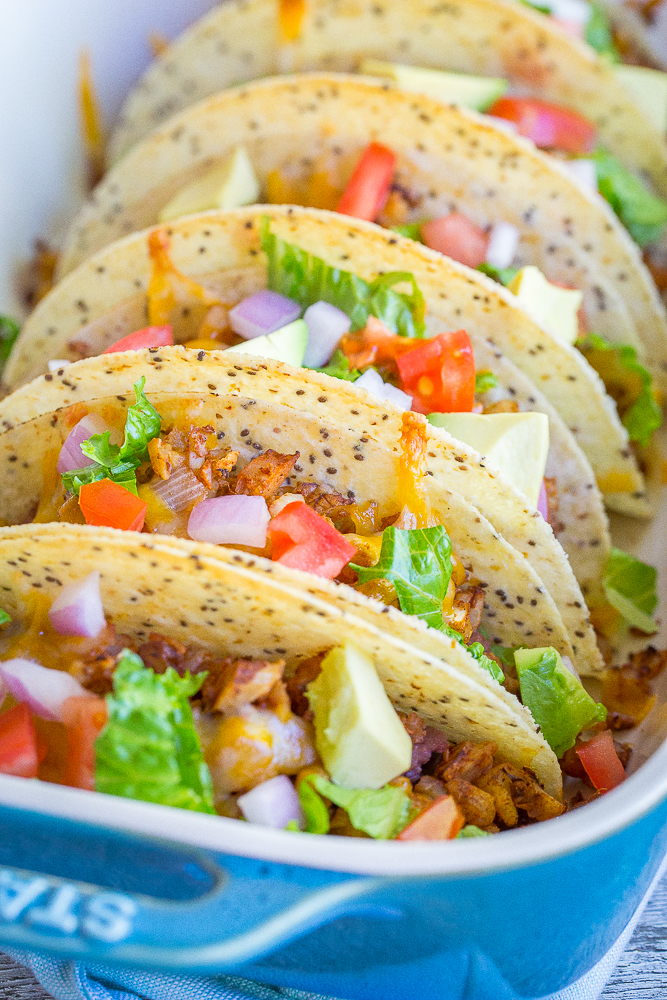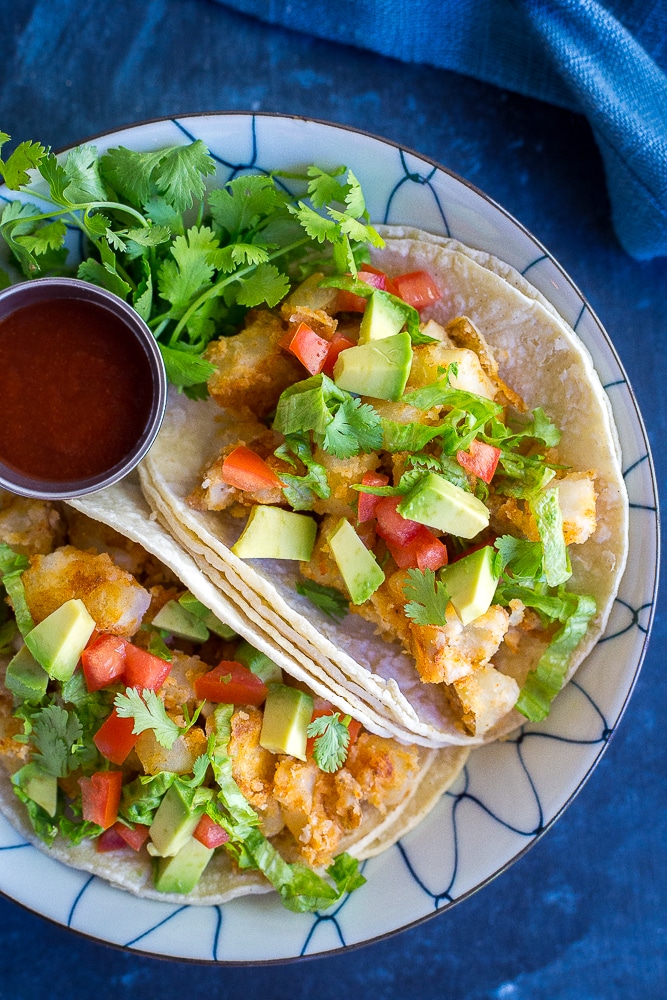 CRISPY BAKED BLACK BEAN AND SWEET POTATO TACOS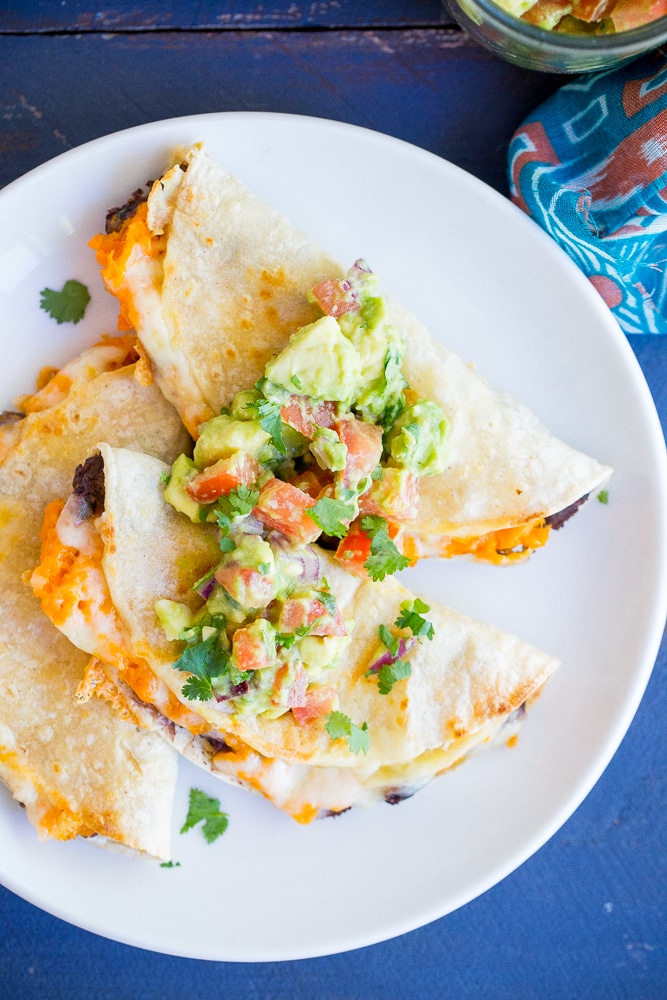 ROASTED BUTTERNUT SQUASH AND BLACK BEAN TACOS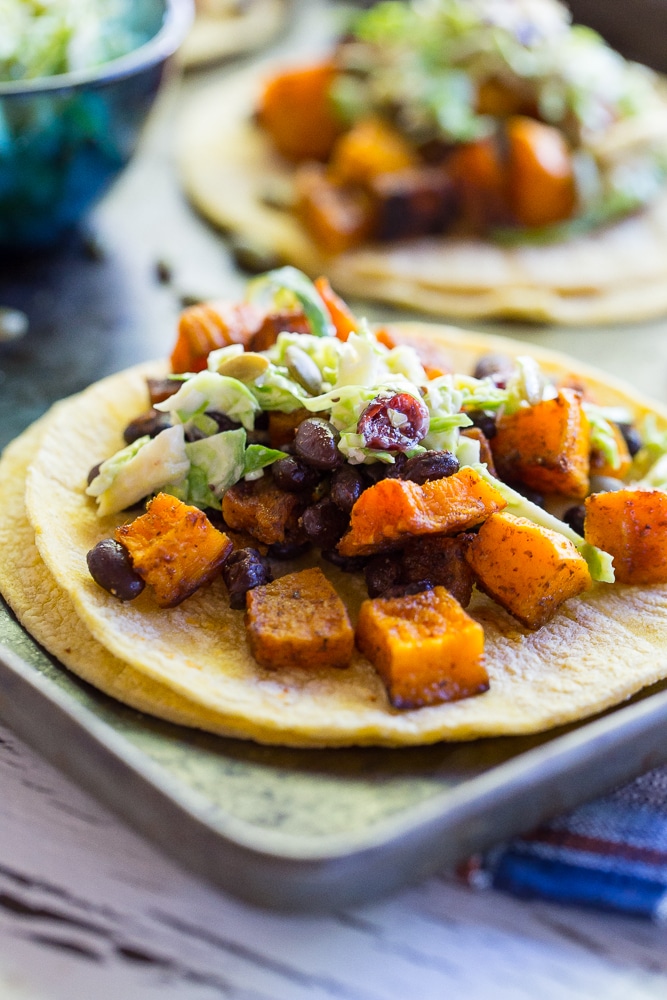 SOUTHWEST TOFU SCRAMBLE BREAKFAST TACOS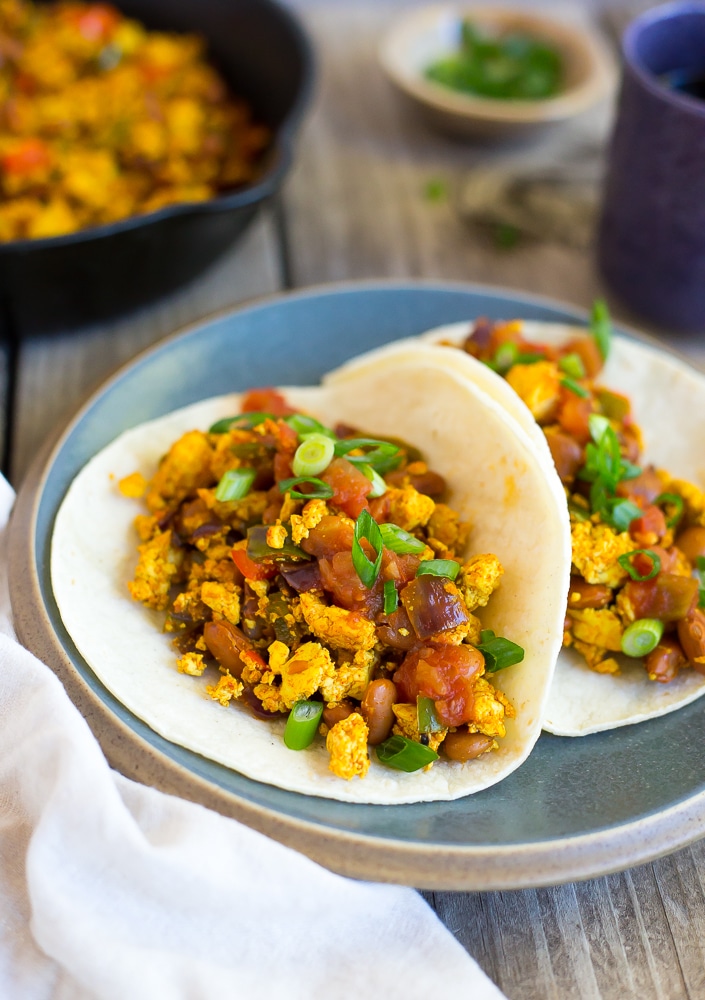 BBQ BLACK BEAN AND QUINOA TACOS WITH CILANTRO SLAW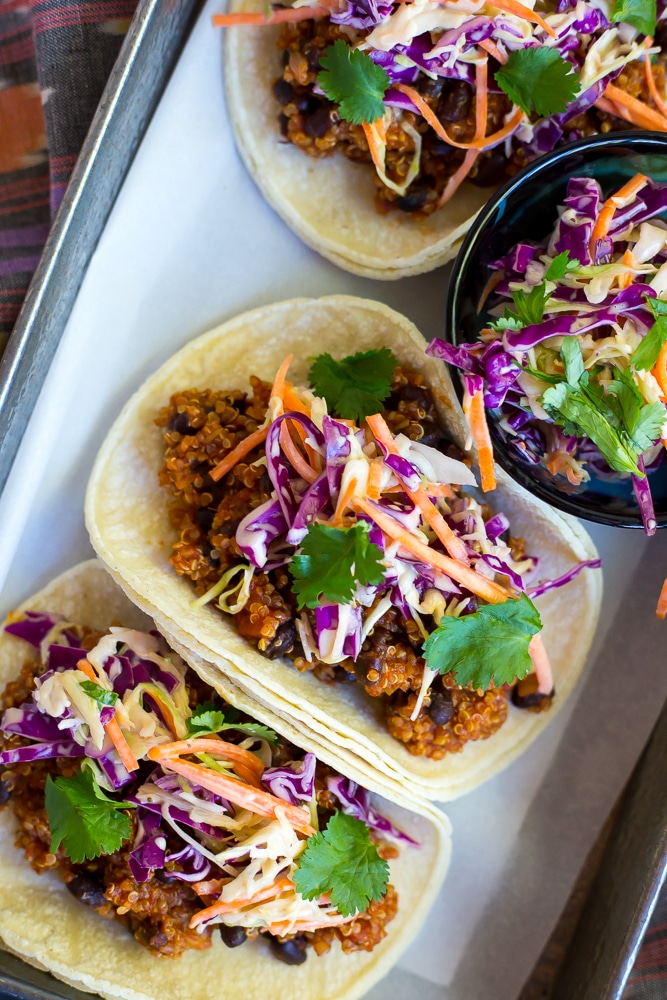 CITRUS MISO MARINATED TOFU TACOS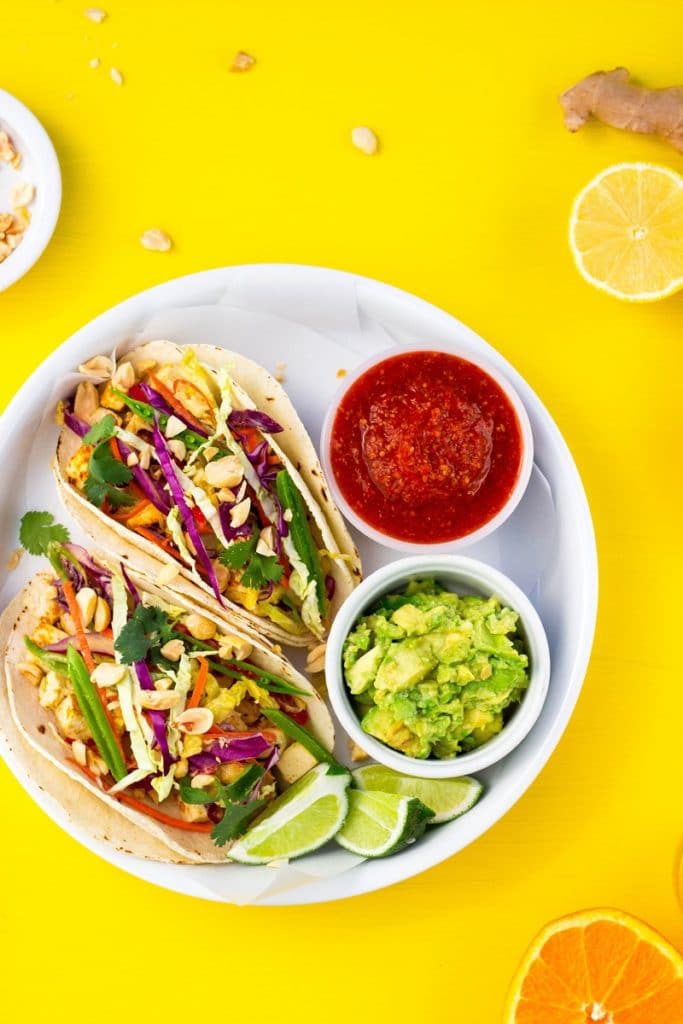 BBQ CAULIFLOWER AND CHICKPEA TACOS WITH CREAMY LIME SLAW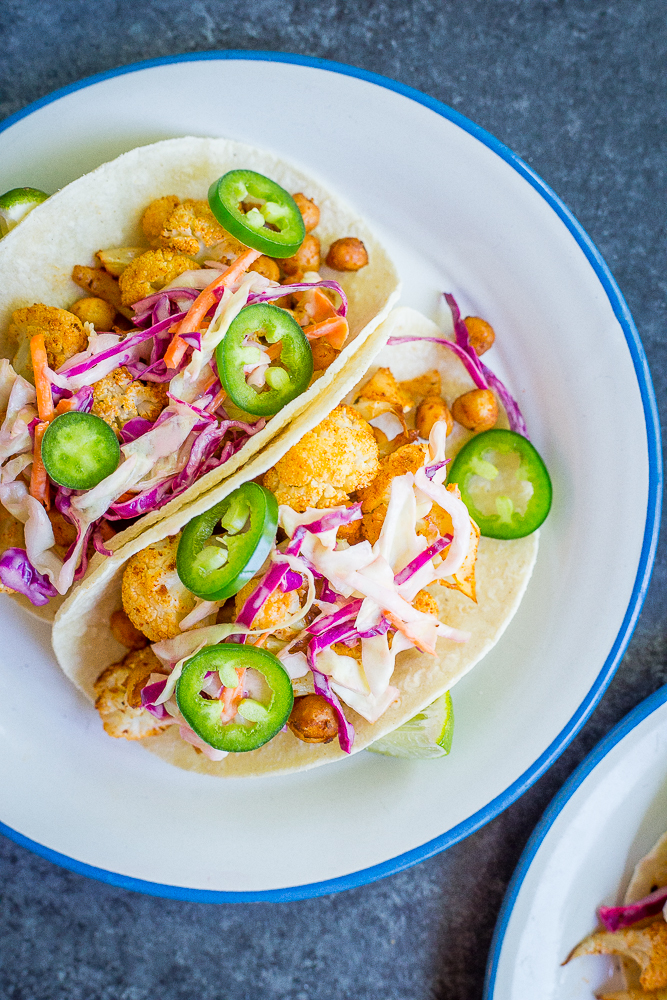 ROASTED SWEET POTATO AND BLACK EYED PEA TACOS