I've rounded up 20 Delicious Tofu Recipes that will make anyone weary of tofu become a fan! These recipes include tofu cooked in all different ways.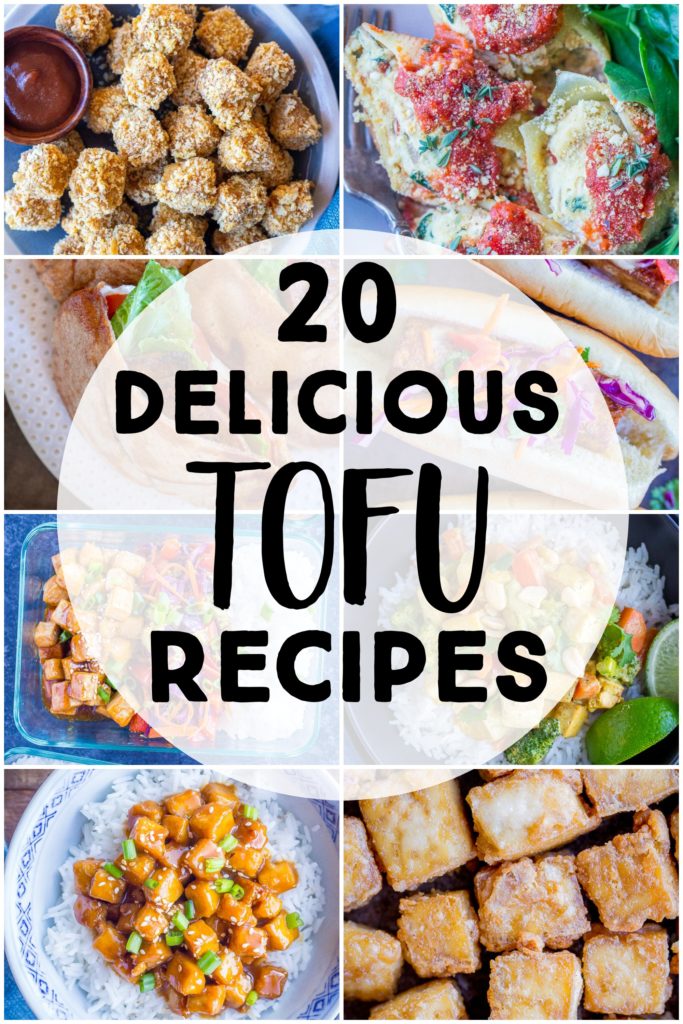 Are you a tofu lover or hater? Personally, I LOVE tofu! I cook with it at least once a week and have been eating it even since before I was a vegetarian. I feel like tofu gets a bad rap and people think it's bland and boring. But, if you cook and season it correctly, it's the complete opposite of bland and boring! Today I've rounded up 20 Delicious Tofu Recipes and I hope you give some of them a try!
What Is Tofu?
Tofu is a bean curd that is made from condensed soy milk. The resulting curds are then pressed, in a process similar to cheese making. There are a few different kinds of tofu: silken, soft, firm and extra firm. For all of my recipes I use extra firm tofu and I make sure to drain the excess liquid from the package and then press it for at least 20 minutes. In the past few years, you can also find a super firm, pre-pressed tofu that is my favorite.
Tofu is a highly nutrient food that contains lots of protein but is low in calories and carbs. Some people argue that tofu is not a good food to eat because most soybean crops in the US are genetically modified, but you should easily be able to find organic, non-GMO tofu.
How To Cook Tofu
While you can eat tofu uncooked and plain, it is very bland that way, just as unseasoned chicken would be bland. There are a few different methods that I use to cook tofu and all of them are showcased in the below recipes.
Uncooked and seasoned – I use this method when making recipes such as my Curried Tofu and Chickpea Salad. The tofu is raw, but it's crumbled into small pieces and seasoned well so it tastes great.
Sauteed – This is the method I use most often because it's the easiest and you can gets lots of flavor into it. No matter what cuisine I'm cooking, I always sauté my tofu with some olive oil and soy sauce (or Tamari) with a few other dried seasonings. I find that soy sauce is able to impart so much more flavor into the tofu than regular table salt.
Crispy baked tofu – Crispy tofu can be made in the oven with only one tablespoon of olive oil! I use this recipe a lot in stir fry recipes. Official recipe is included below.
Battered and breaded tofu – I've just started using this method recently and love it! I do an easy batter on the tofu and then bread it with Panko breadcrumbs and then either bake in the oven or cook in a saucepan with olive oil. It gives it such a great crispy texture and is perfect for sandwiches or nuggets.
20 Delicious Tofu Recipes
CURRIED TOFU AND CHICKPEA LETTUCE WRAPS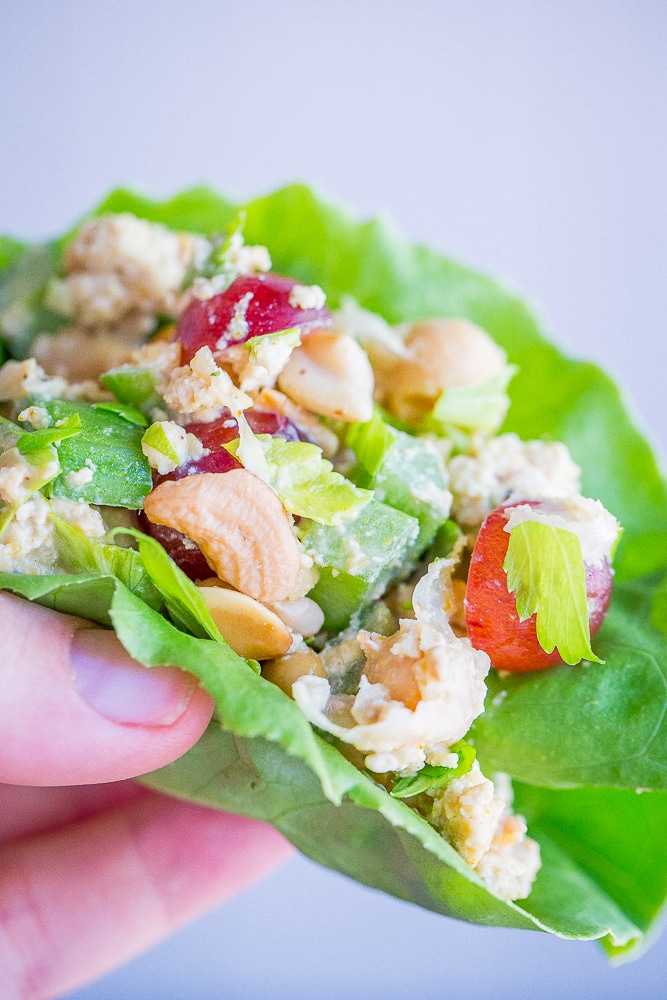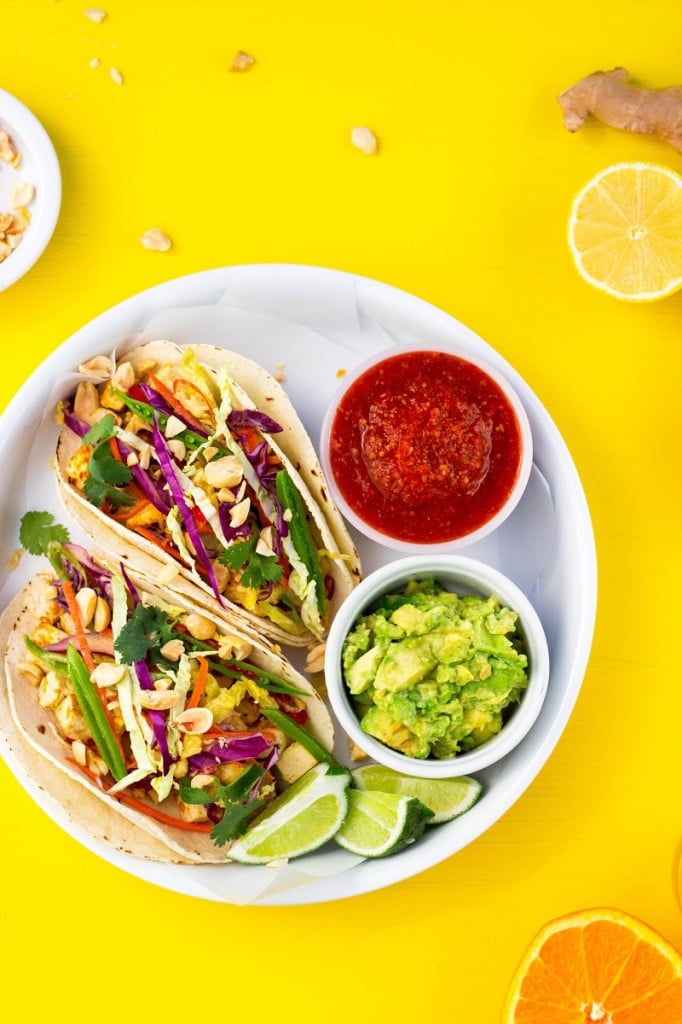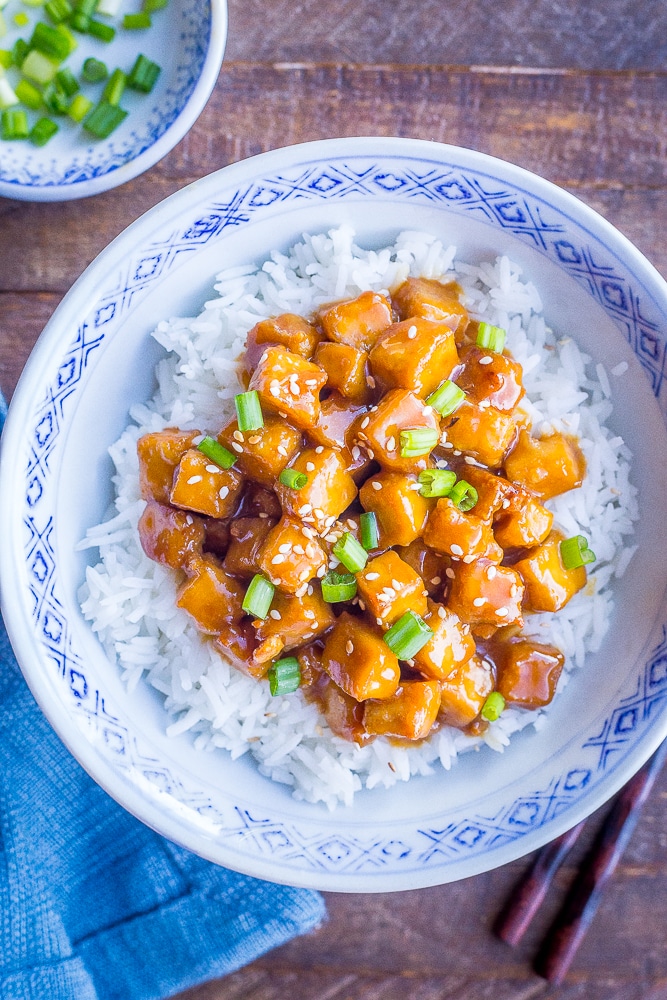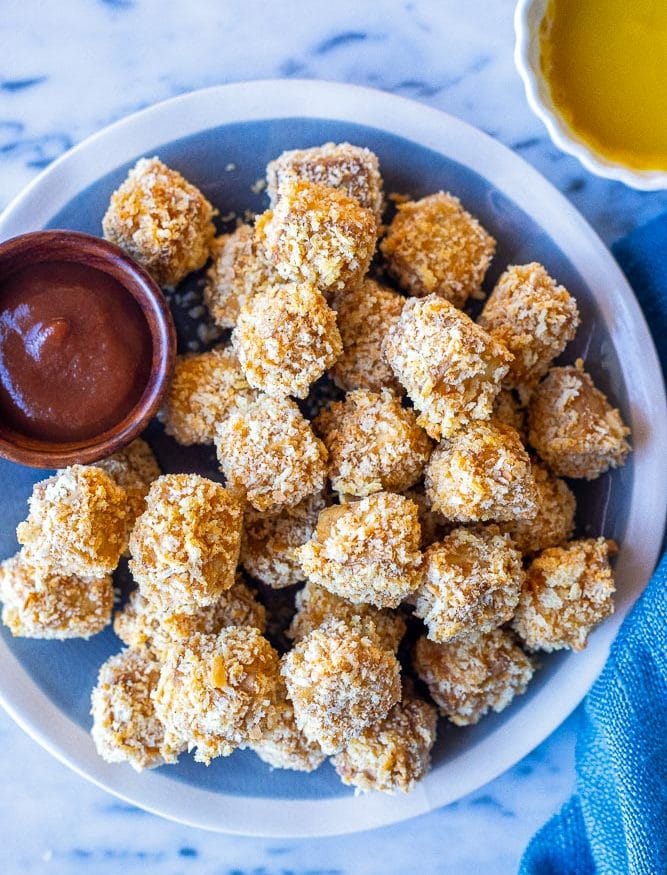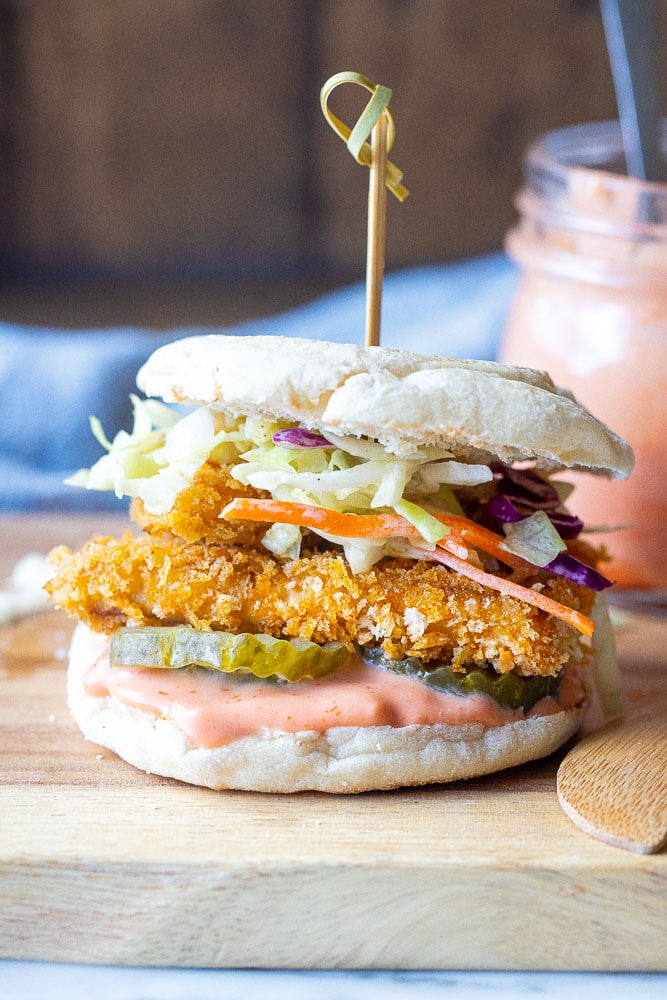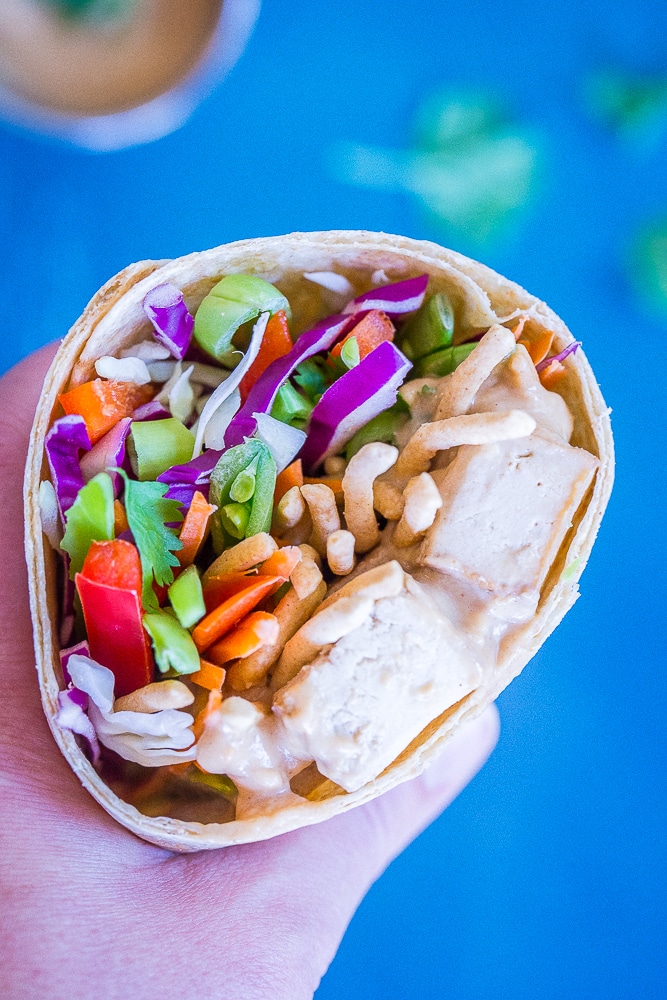 30 MINUTE COCONUT CURRY WITH TOFU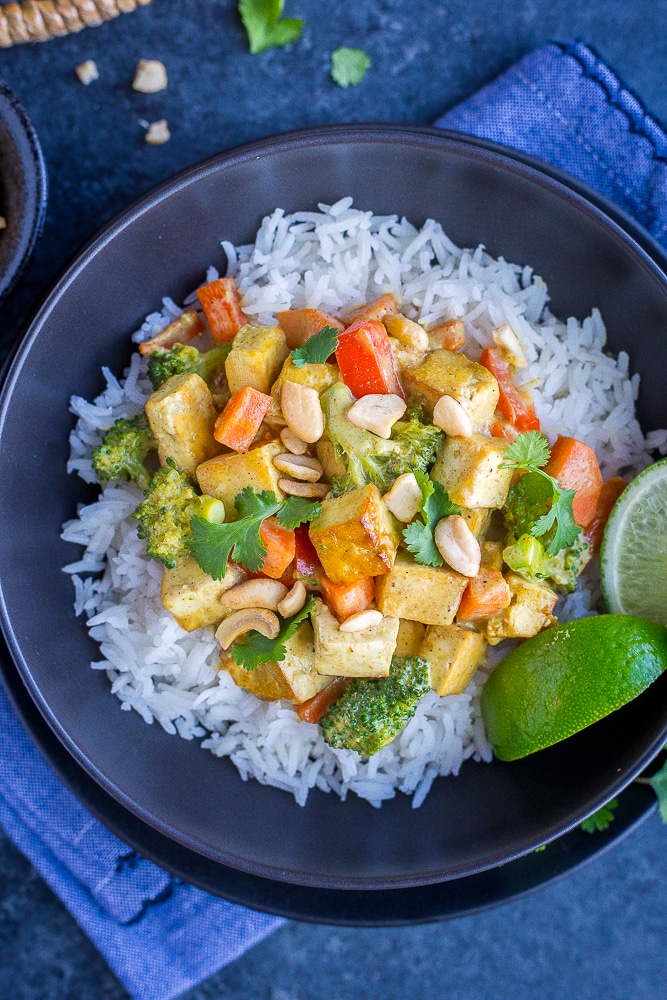 SESAME GINGER TOFU MEAL PREP BOWLS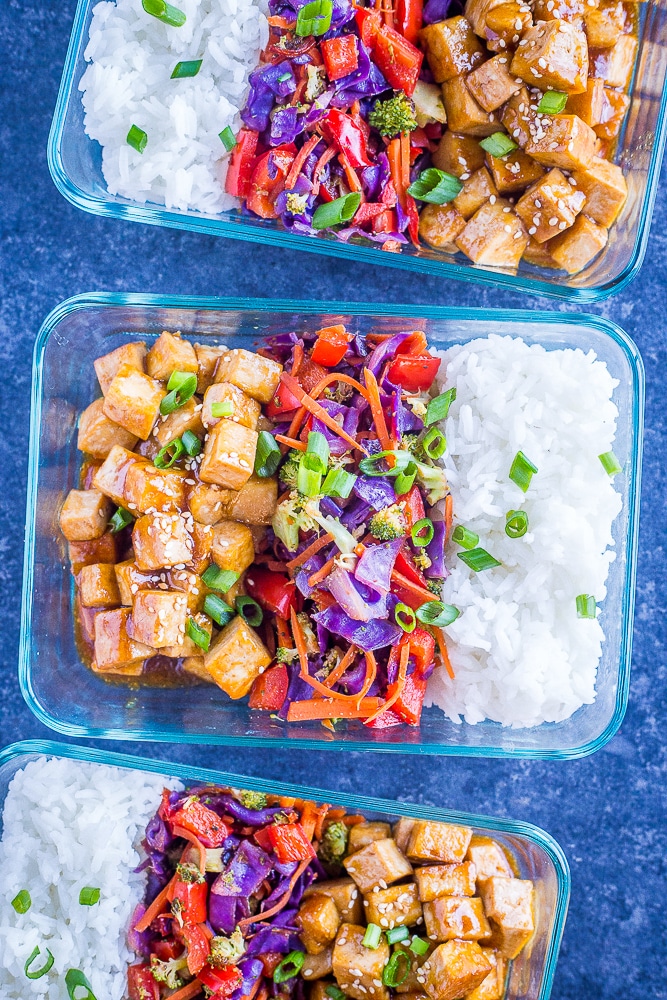 KALE AND LEEK PESTO PASTA WITH TOFU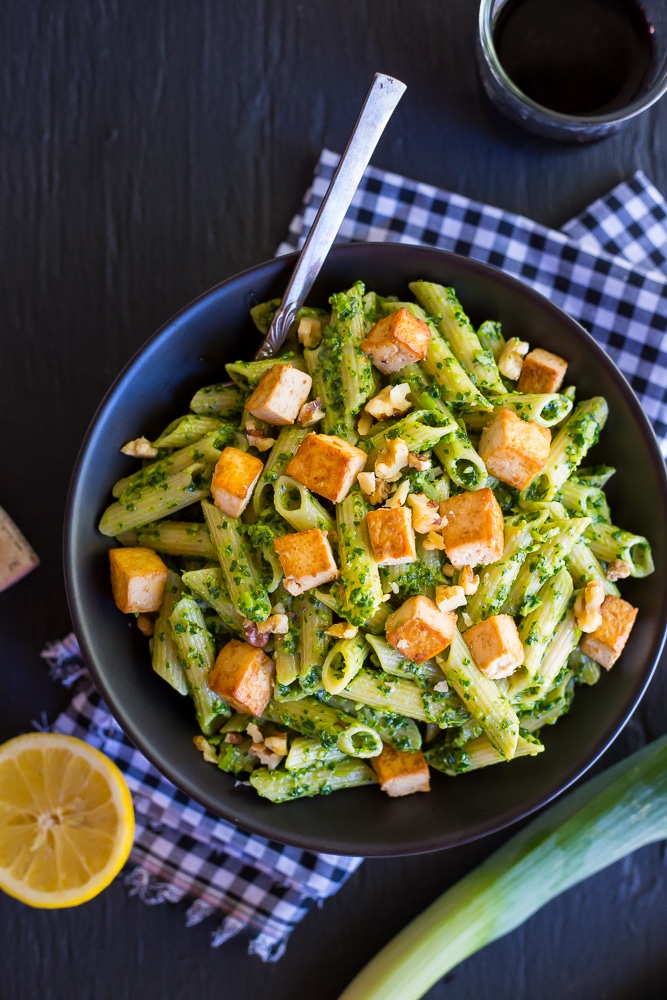 ORANGE TOFU AND CHICKPEA BOWLS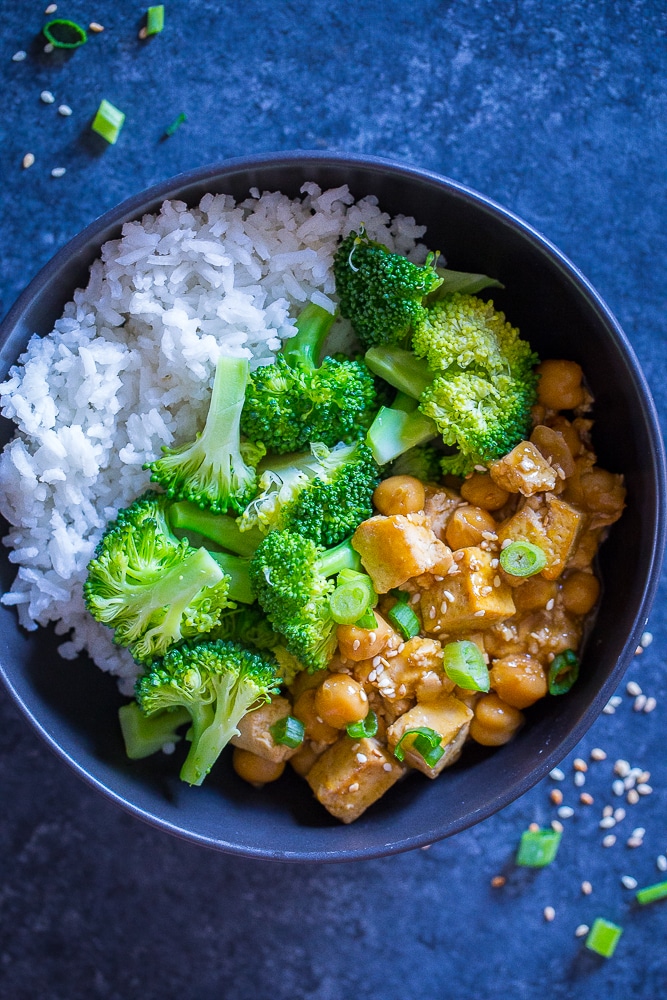 SHEETPAN TOFU AND VEGGIE PEANUT BOWLS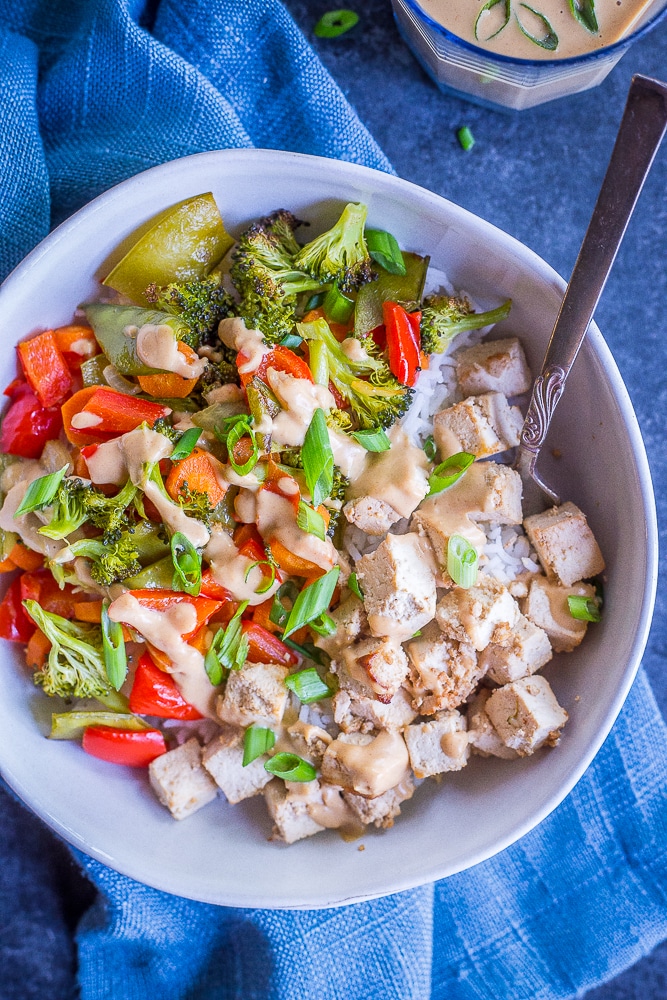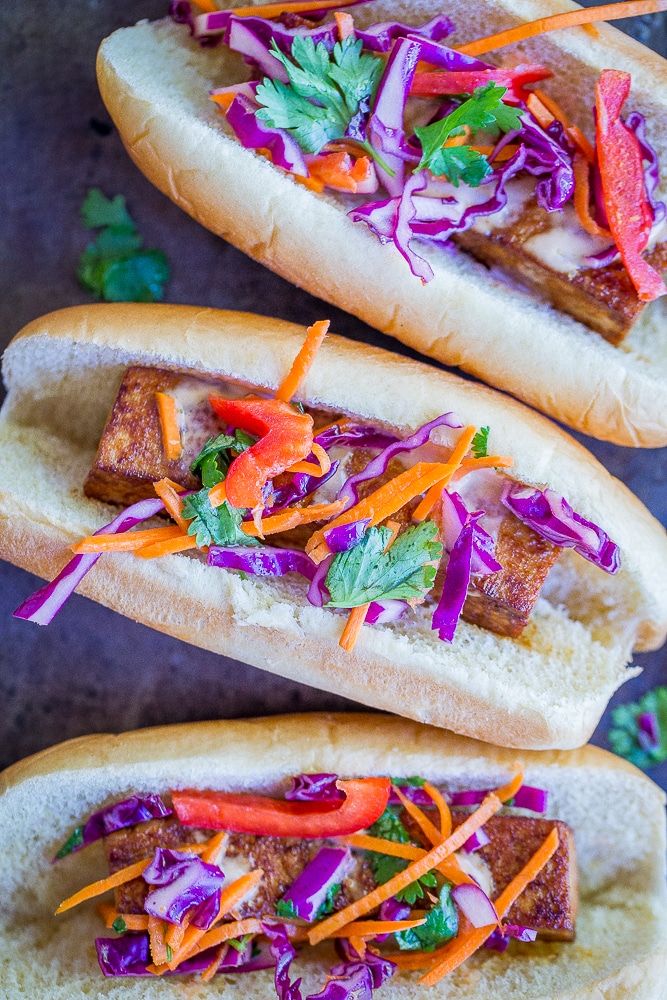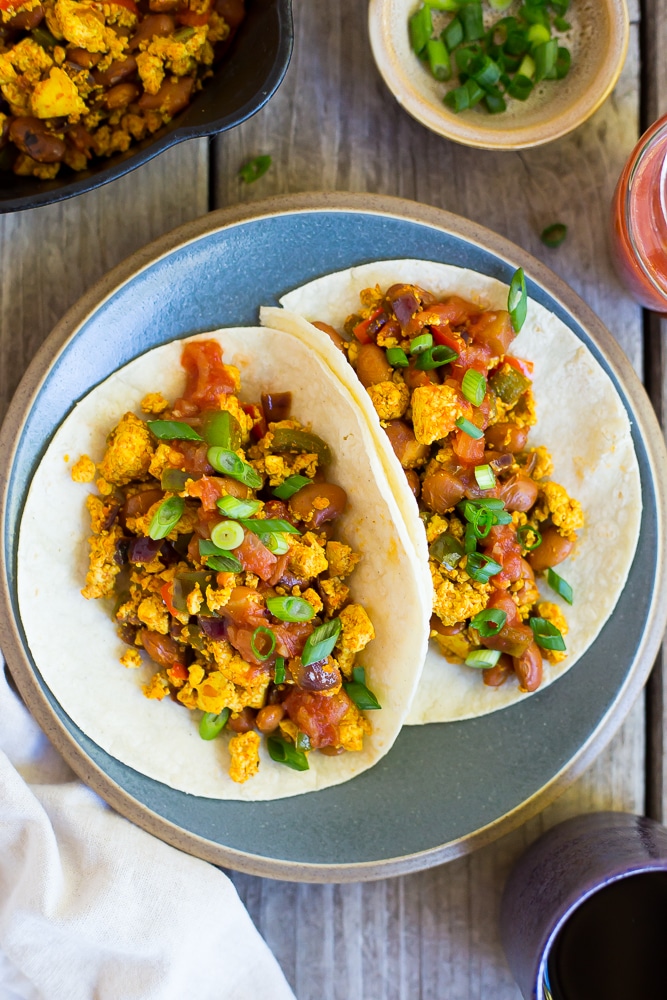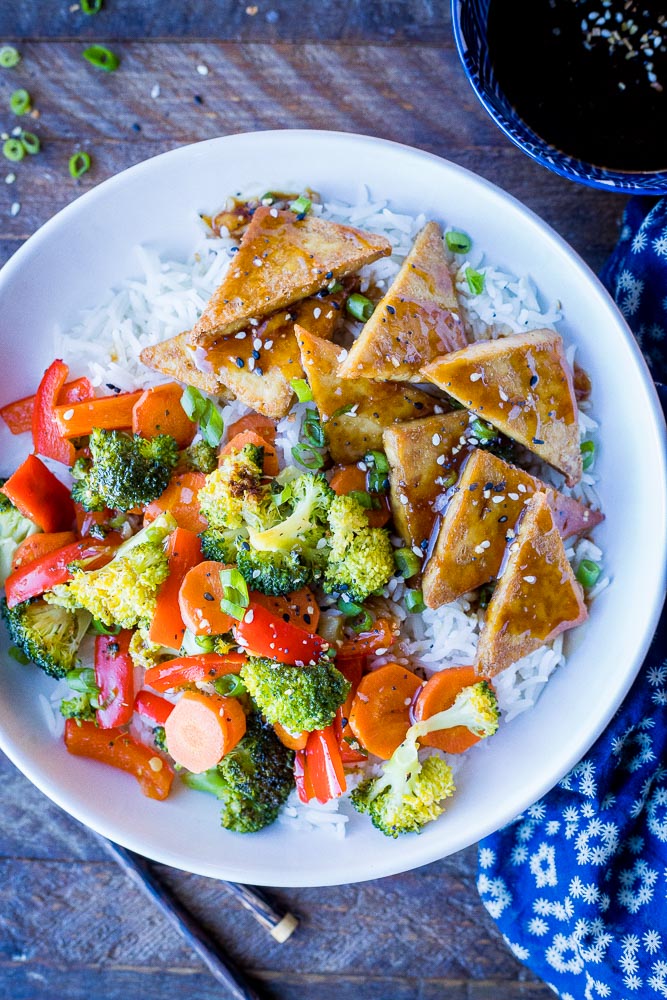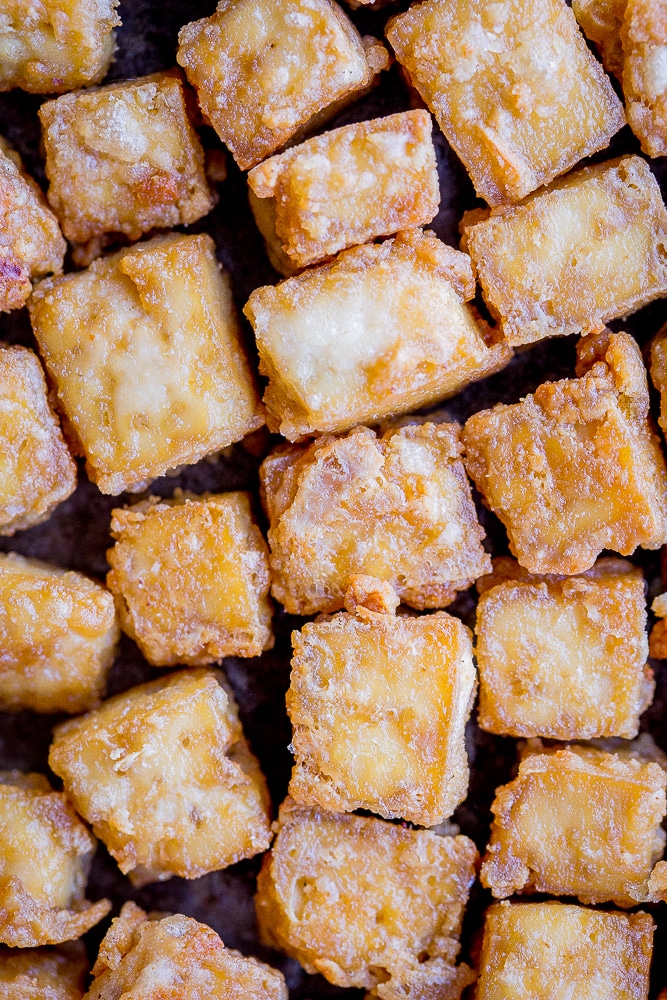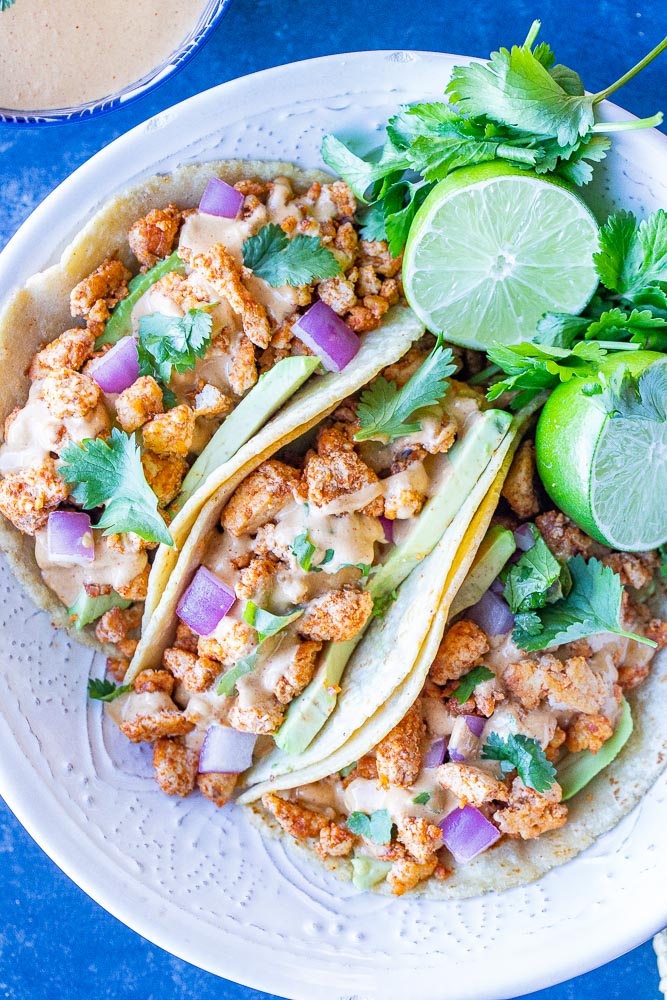 TOFU AND CHICKPEA BBQ SANDWICHES