20 Healthy Vegetarian Meal Prep Recipes that will help make your life so much easier!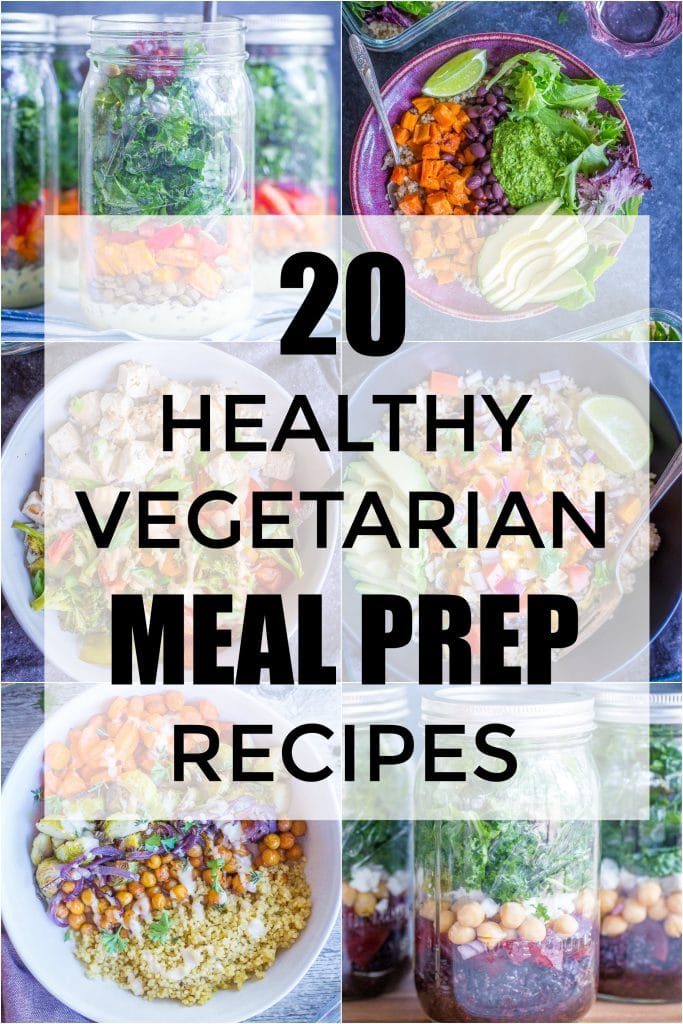 Happy February!  It's been feeling a little bit more like May here lately, but most places in the country are still experiencing winter.  Someday I hope to move to one of those places, haha 🙂
For the month of January I really tried to focus on healthy meal prep recipes and today I'm putting all of those recipes (plus more) in one handy place so you don't have to go searching for them!
I was always a little weary of meal prep before I had my son and now, 18 months in, meal prep has become my best friend.  We eat oatmeal cups or breakfast cookies for breakfast and snacks throughout the day and I love my loaded veggie bowls for lunches.  I hope you find these recipes as handy as I do!
BREAKFAST
Healthy Baked Oatmeal Cups – 6 Ways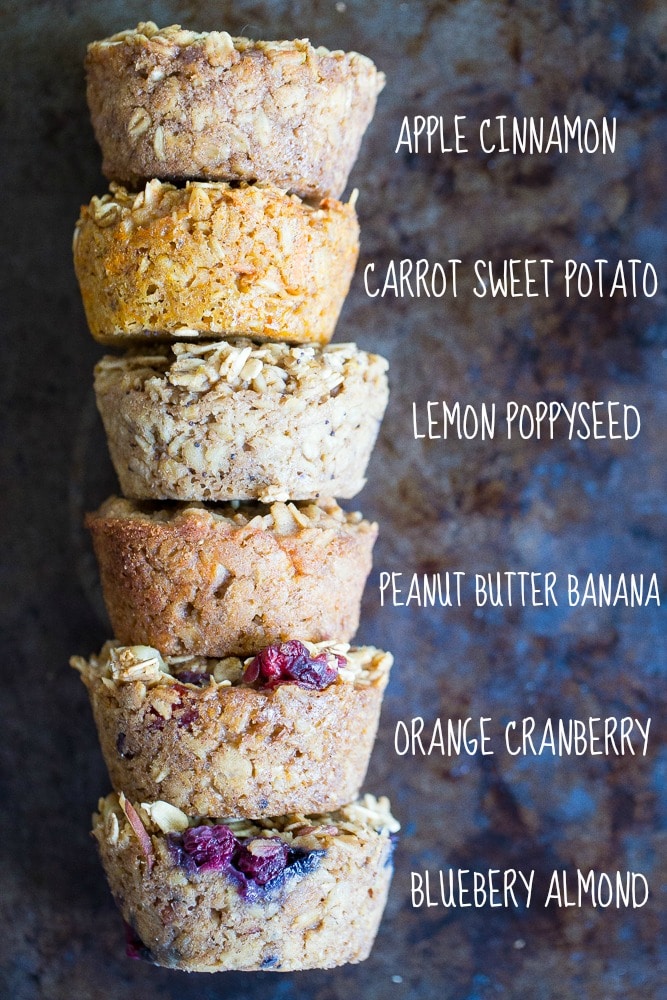 Savory Baked Oatmeal Cups – 6 Ways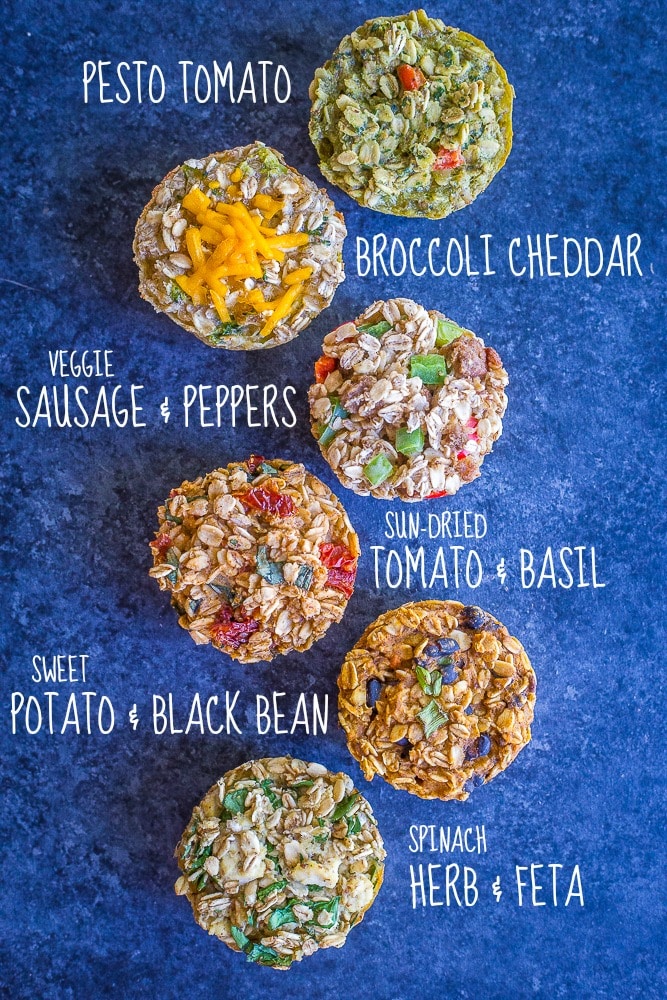 Healthy Make Ahead Breakfast Cookies – 6 Ways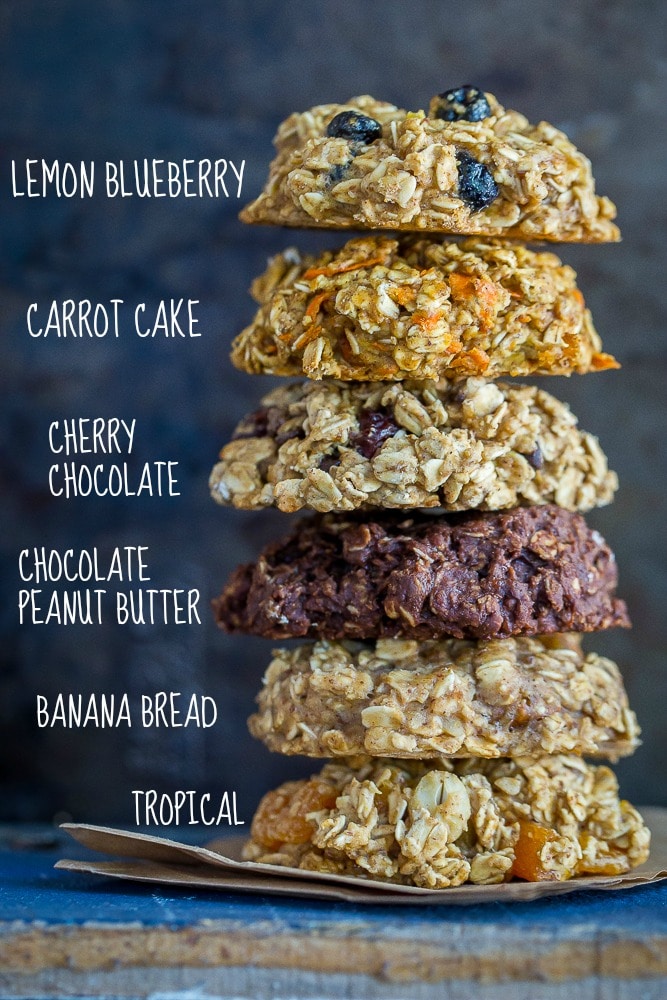 Naturally Sweetened Breakfast Cookies – 6 Ways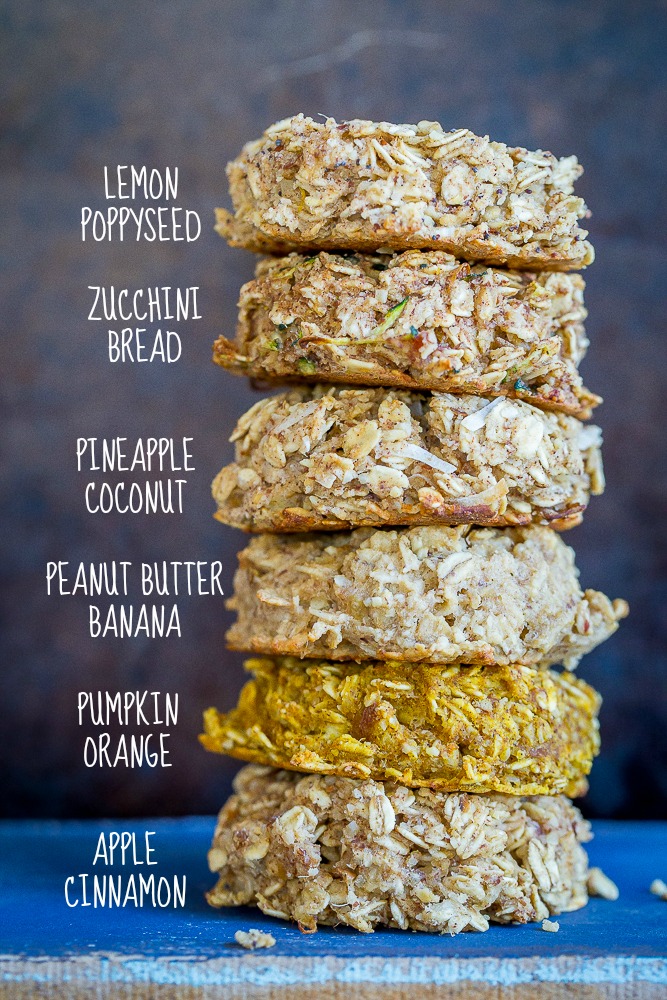 LUNCH
Sweet Potato and Black Bean Meal Prep Bowls with Cilantro Lime Pesto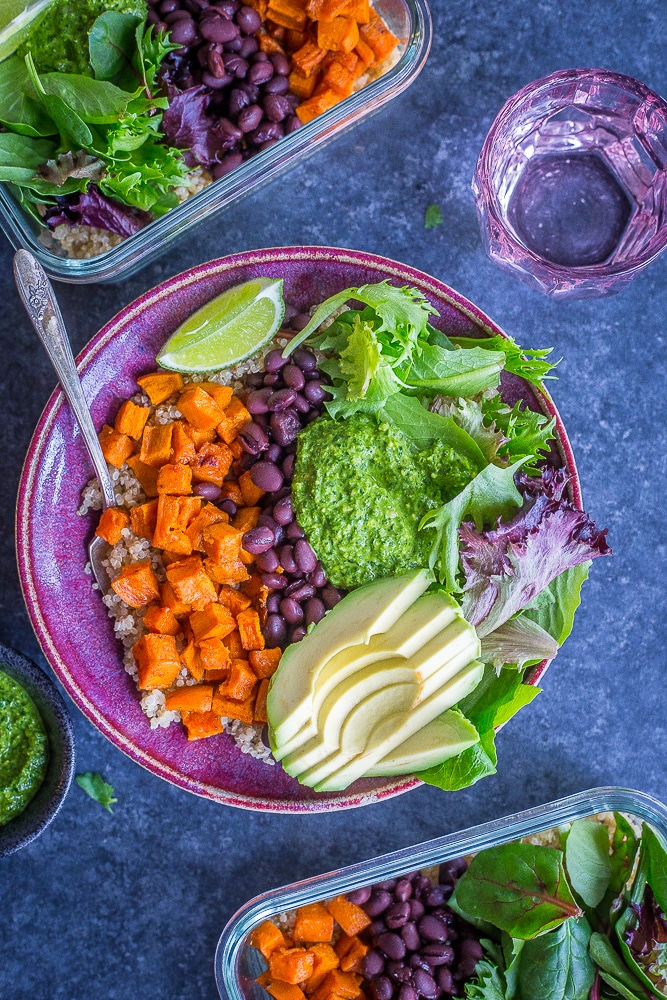 Sheet Pan Tofu and Vegetable Bowls with Ginger Peanut Sauce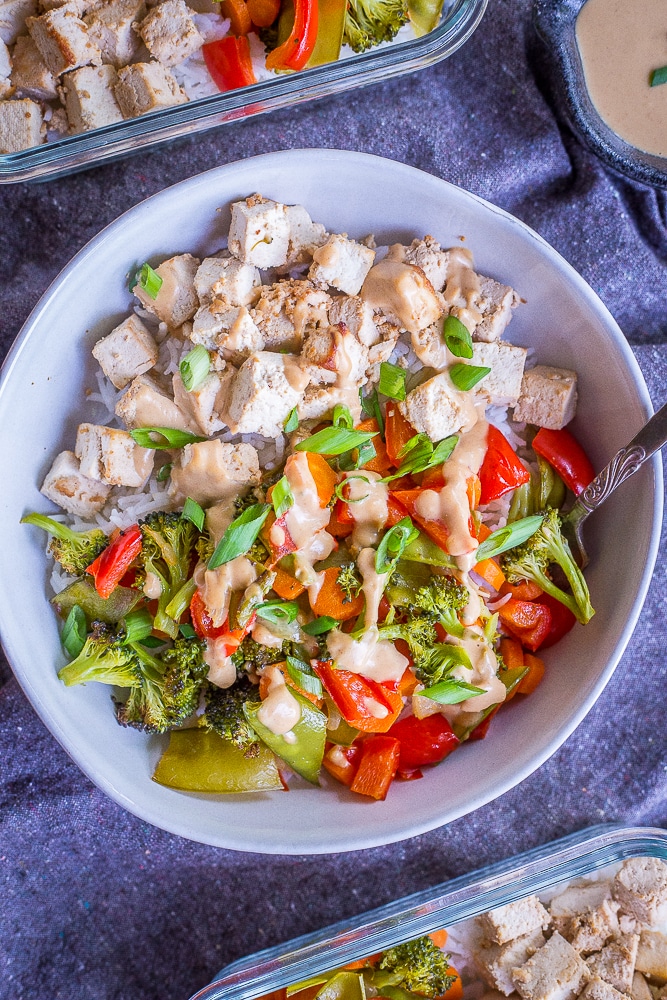 Enchilada Meal Prep Bowls with Butternut Squash and Cauliflower Rice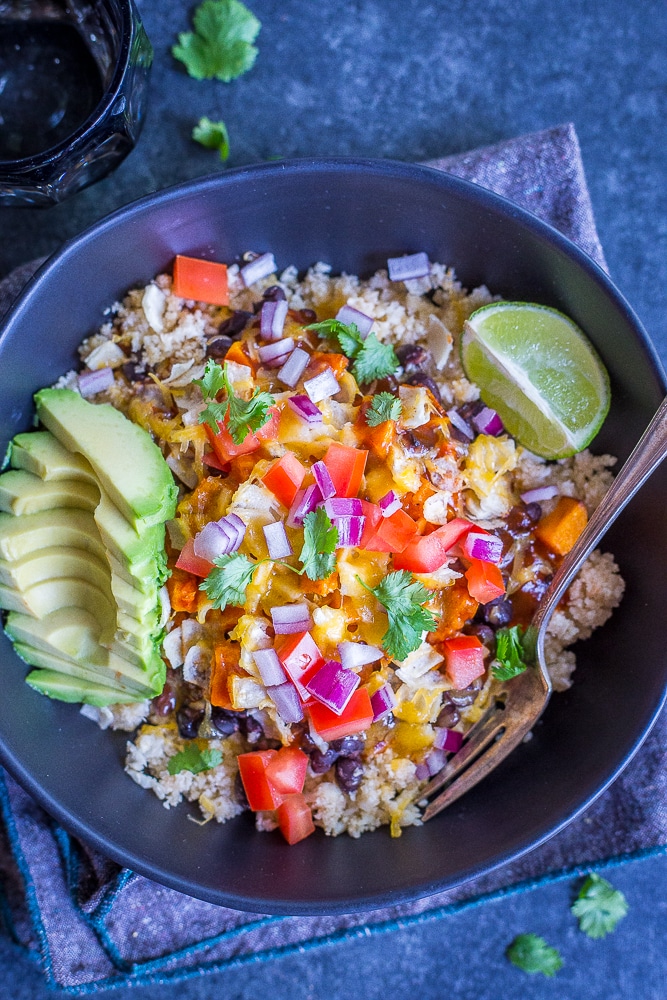 Roasted Beet, Chickpea and Black Rice Meal Prep Salads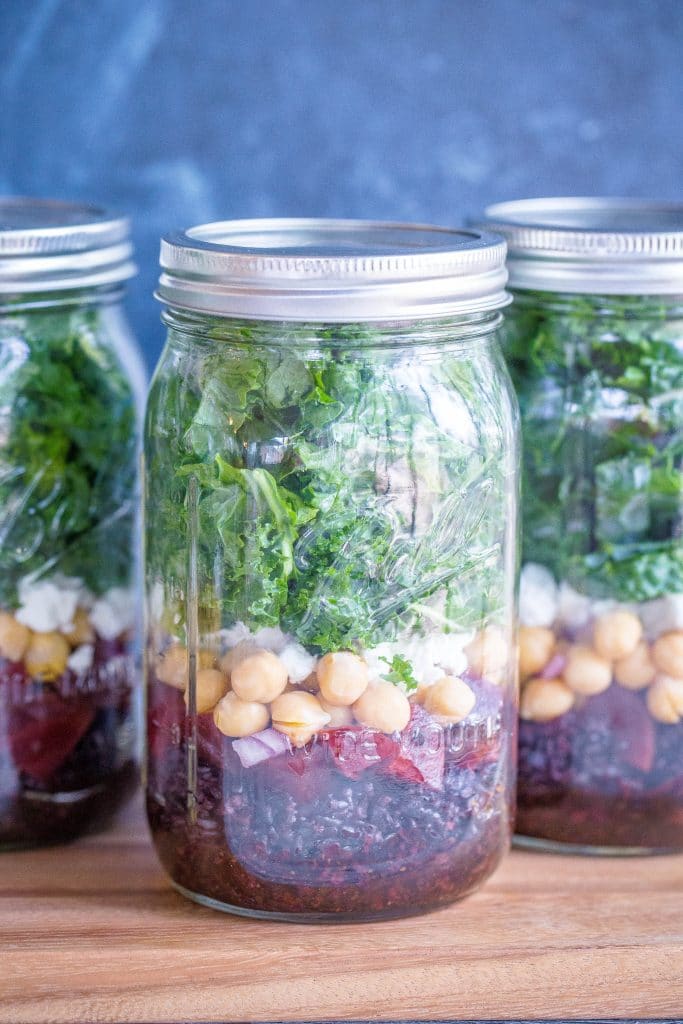 Roasted Vegetable and Chickpea Meal Prep Bowls with Lemon Tahini Sauce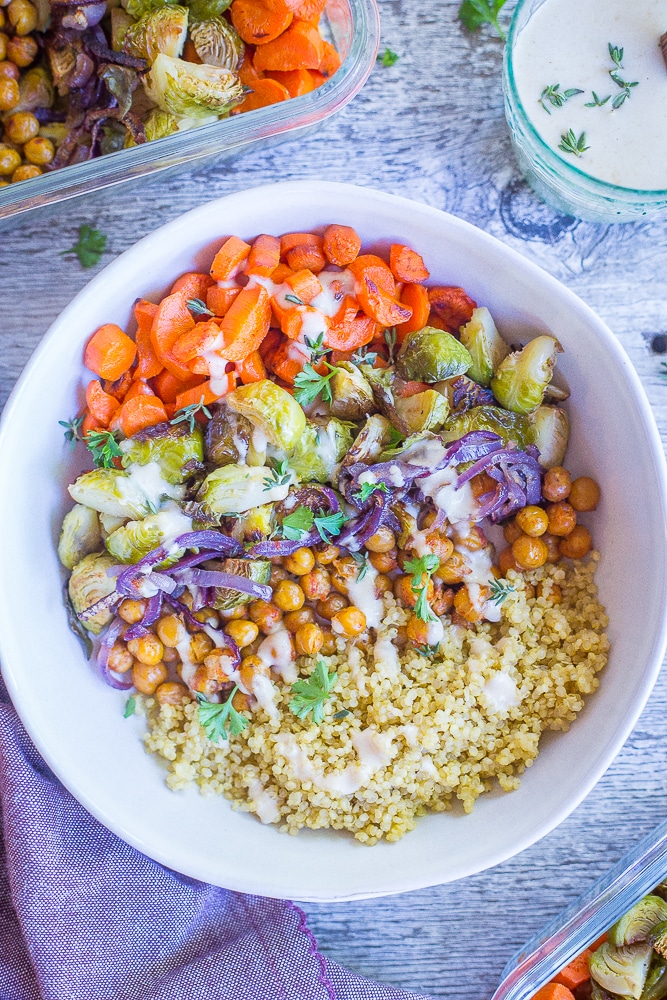 Sweet Potato, Kale and Lentil Meal Prep Salads with Curry Tahini Dressing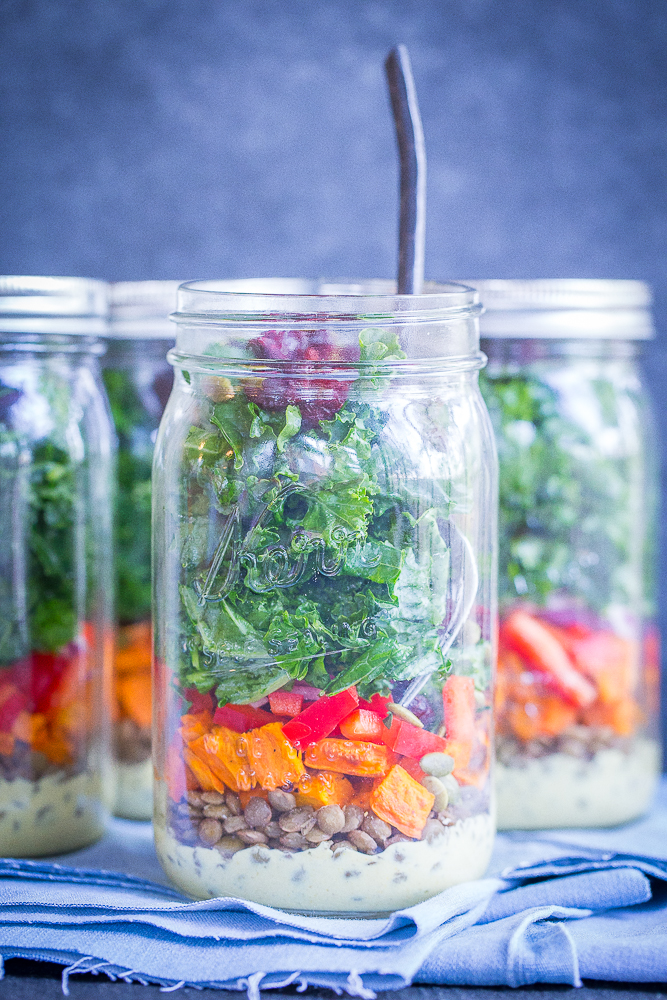 Easy Vegan Quinoa Bowls – 6 Ways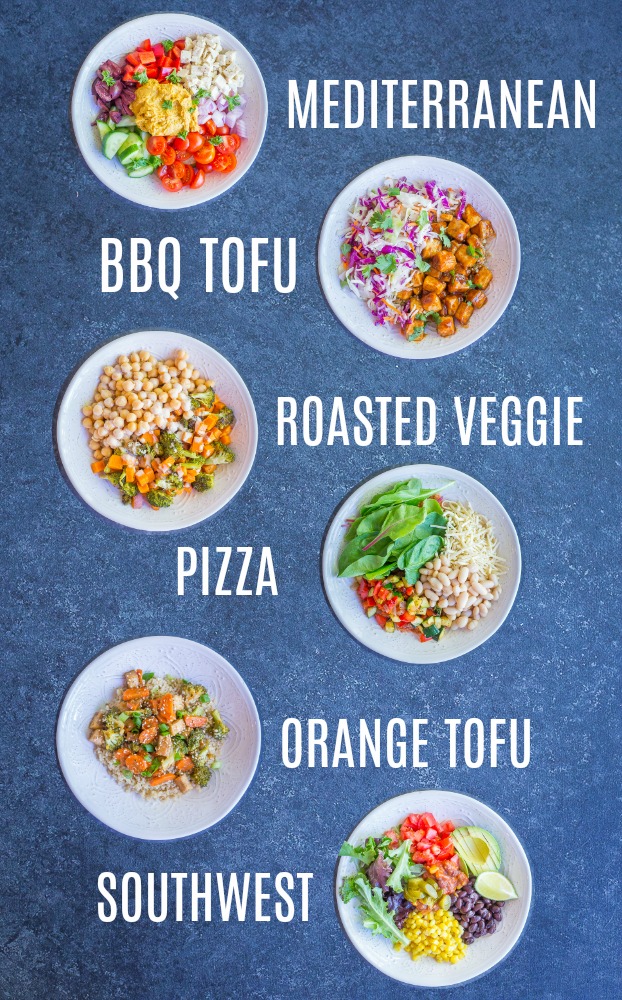 Orange Ginger Zucchini Noodle and Chickpea Bowls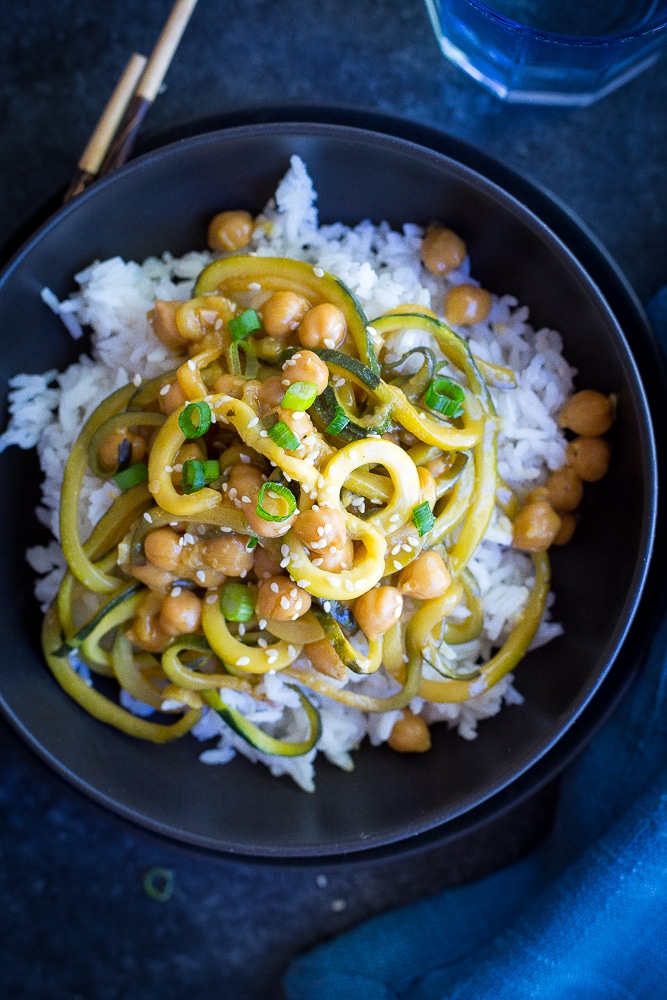 Make Ahead Tex Mex Sweet Potato Lunch Bowls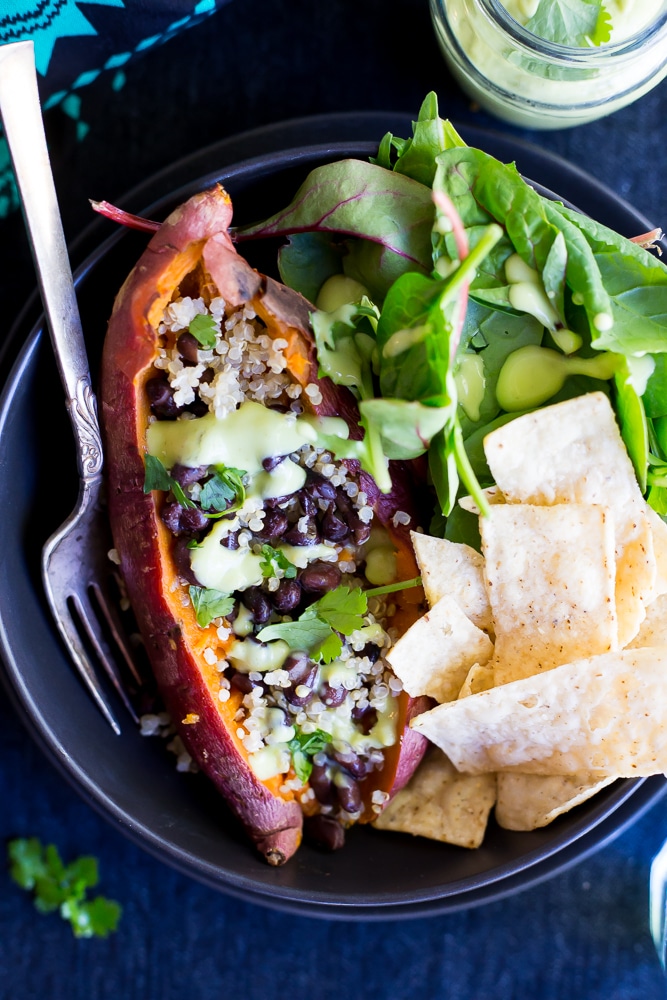 Roasted Veggie Buddha Bowls with Pesto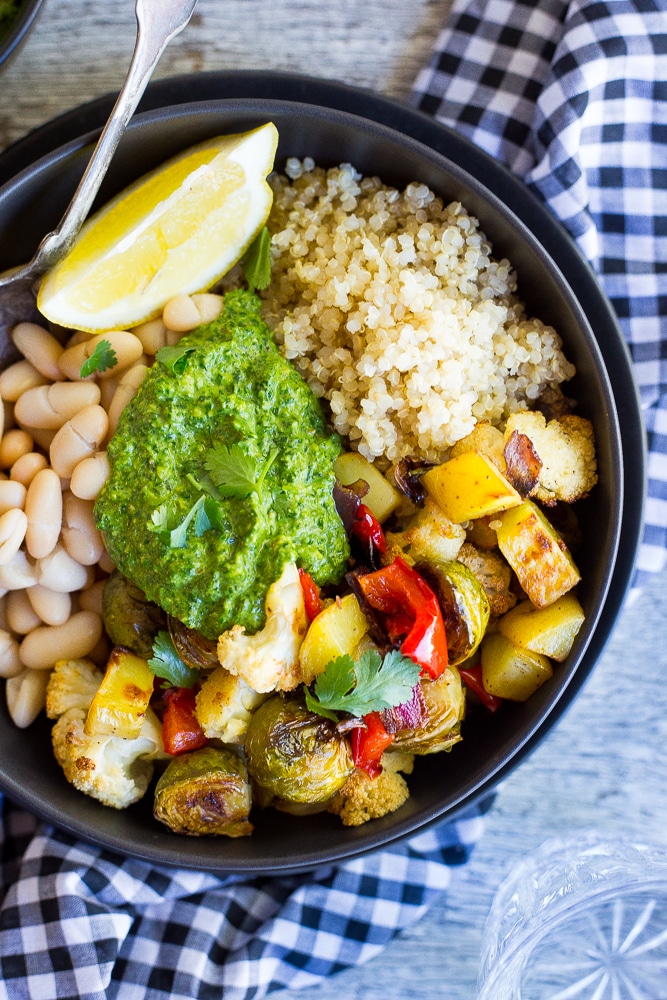 Vegetarian Mason Jar Burrito  Bowls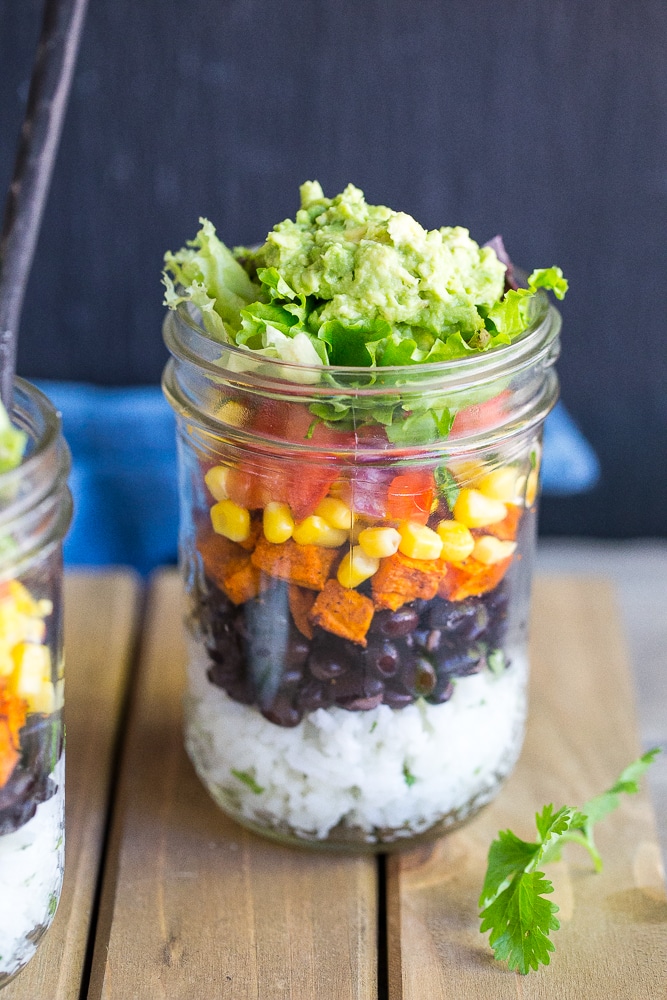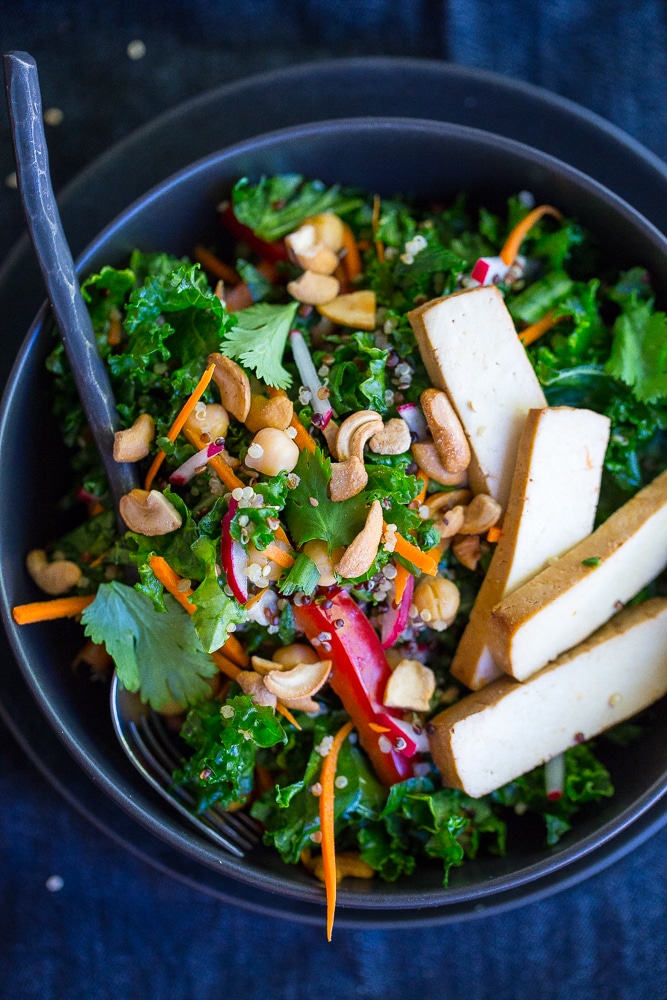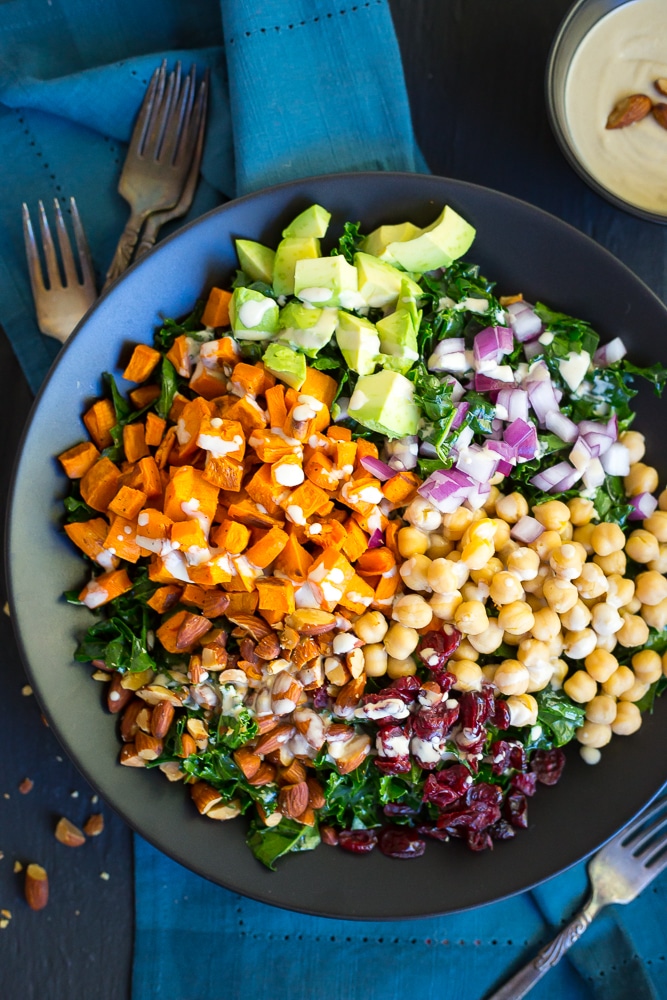 Spiralized Sweet Potato Enchilada Bowls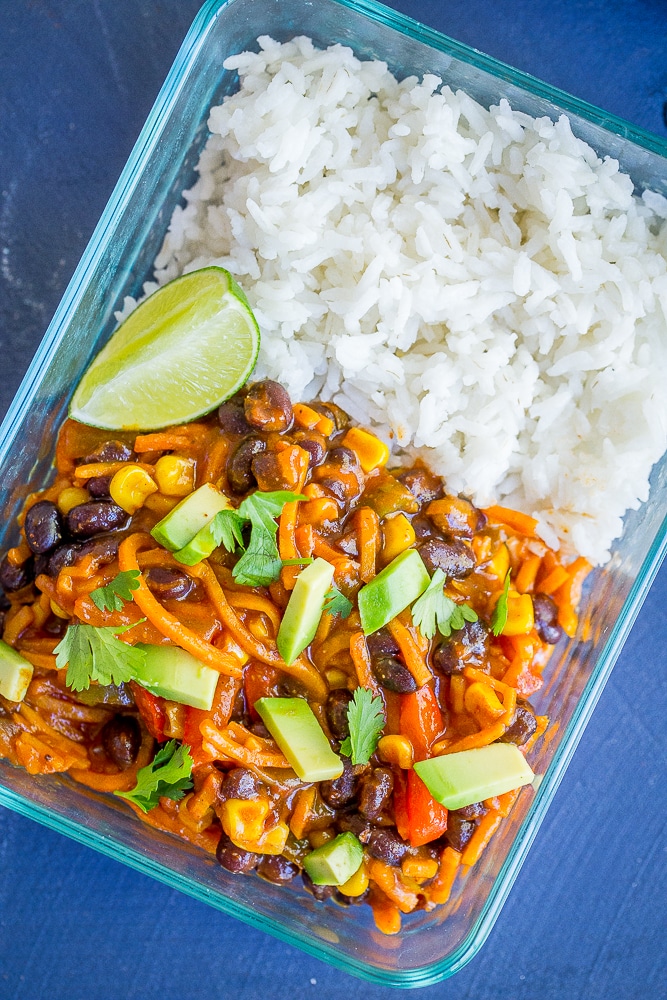 Southwestern Power Salad with Creamy Cilantro Lime Dressing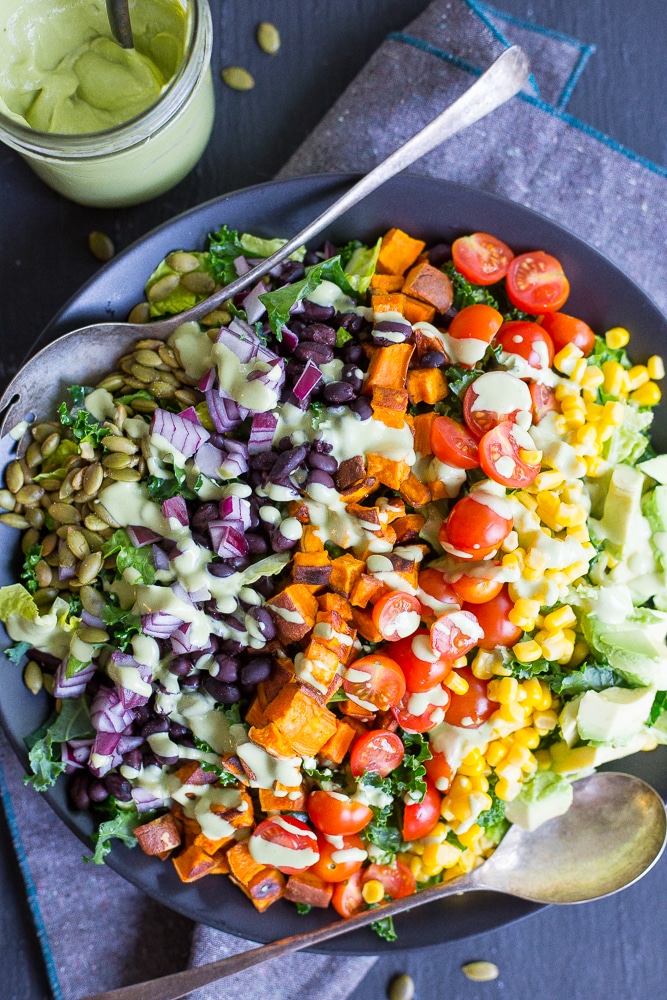 Make Ahead Enchilada Lunch Bowls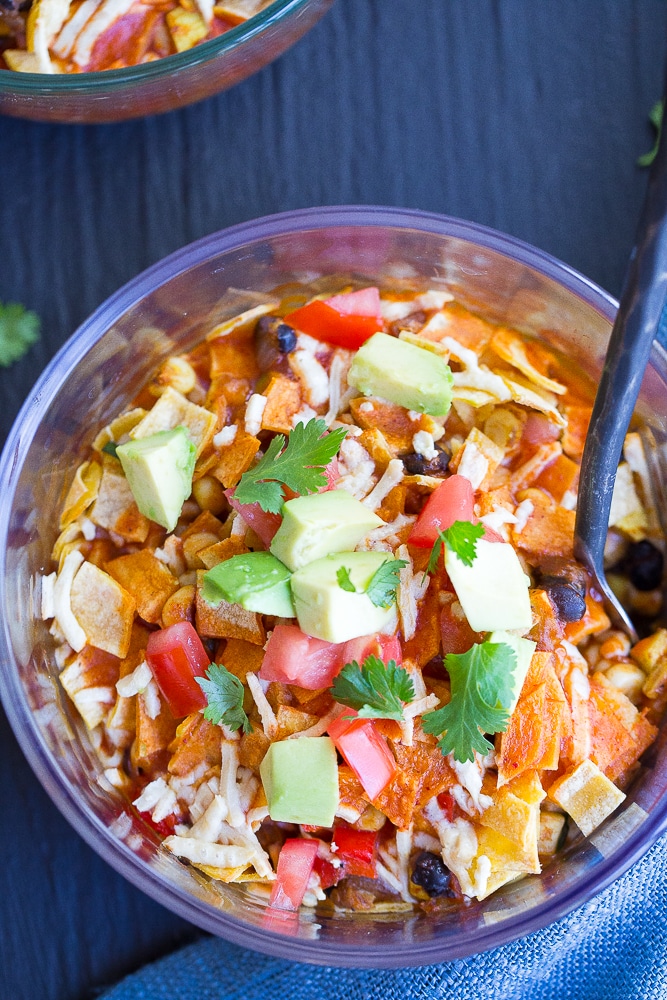 SaveSave
SaveSave
SaveSave
SaveSave
SaveSave